Nineteenth century England was a very strict, staid place wasn't it – after all its restrictive corsets are where we get the expression 'straight laced' from? In fact, one of the fascinating things about the period is that it's often much more daring and exciting than that cliché suggests. The Brontës weren't afraid to break free from the norm in their writing, and many other women challenged societal norms in their lives – women such as Mary Anne Evans, better known as the great novelist George Eliot, who for most of her life enjoyed a common law marriage to George Henry Lewes, who himself was already in an open marriage solemnised by the church. In Yorkshire, there was the great Anne Lister of Shibden Hall, Halifax, and we're going to take a brief look at her incredible story today.
Anne Lister is the real life heroine of a new drama coming to BBC One tonight, 'Gentleman Jack' starring the brilliant Suranne Jones, but just who was she, and what, if any, Brontë connections did she have?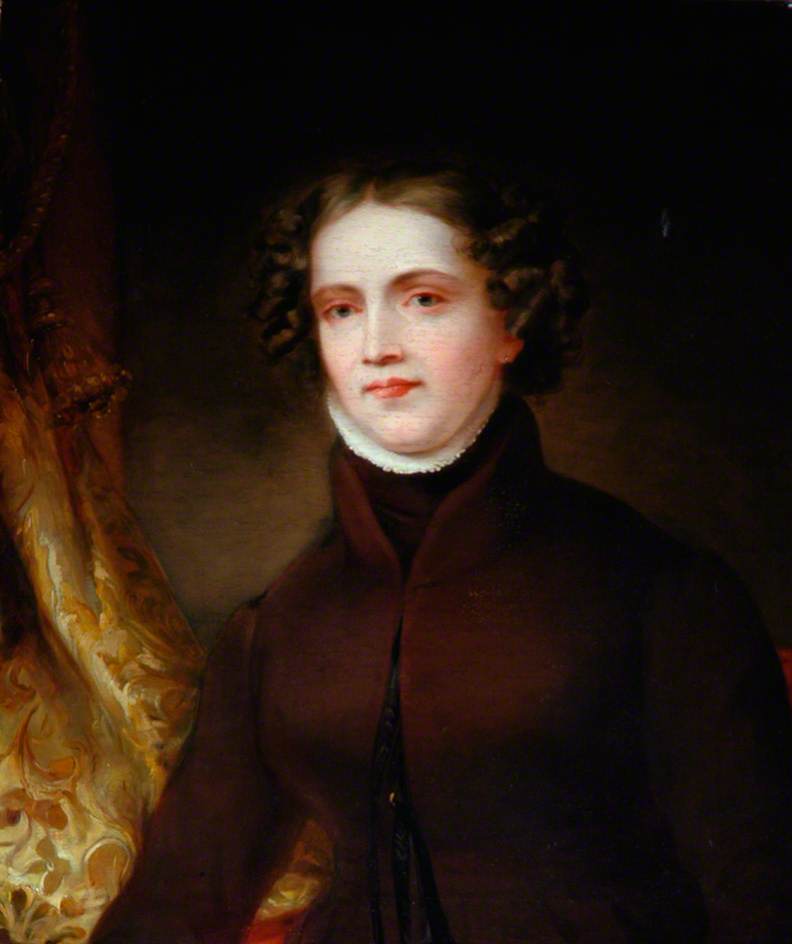 Anne was born into a wealthy Yorkshire family in 1791, the eldest daughter of James Lister, a landowner and former army officer. Anne had four brothers, but none of them outlived their father, and so it was that she came to inherit her family fortune, including the splendid Shibden Hall in 1836, although she had in effect been given the building, and the large estates that came with it, ten years earlier, allowing her a life of ease and independence.
She possessed a brilliant mind, and a love of literature and the arts, and she left a series of diaries that add up to more than four million words. In these she details the expansion of Shibden Hall that she carried out, and how her astute financial mind increased her fortune through investments in mining and railway shares, as well as detailing her life in Halifax and beyond.
The diaries would have proved a brilliant historical document in themselves, but what makes them especially fascinating is that approaching a million of the words are in a secret code that wasn't cracked until the 1930s. Anne's secret cypher was a mixture of ancient Greek with algebraic formulations thrown in to conceal things still further. What was Anne hiding that needed such secrecy? When the code was finally cracked it laid bare a series of conquests, sexual and amorous, with other women.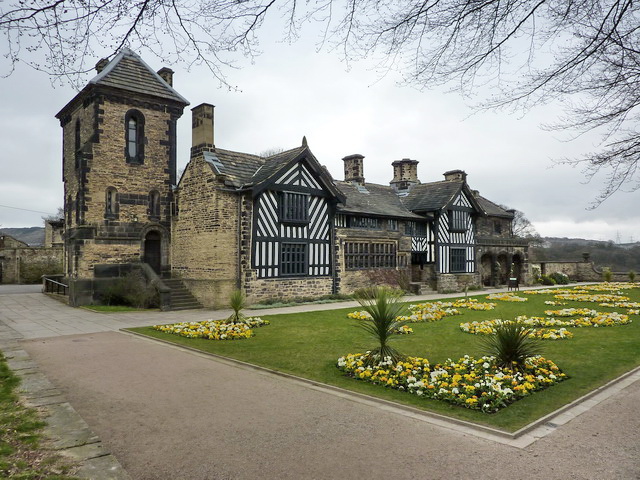 The fact that Anne Lister was a lesbian was well known at the time, she lived quite freely with a woman she considered her wife for many years, and she always wore black, male clothing. This led to her being nicknamed 'Gentleman Jack' and 'Fred' by Halifax locals, but the sheer scale of her love life and the frankness with which she wrote about it behind the protective code still came as a surprise to some, considering the reputation that the first half of the nineteenth century had, and still has. I won't go too much into Anne's story, as I don't want to spoil what should be an excellent drama series that's about to burst forth onto our screens, but was Anne Lister known to the Brontës, and could they even have been known to her?
In September 1838, Emily Brontë surprised her family by taking the post of a teacher at Law Hill school in Southowram, in the hills above Halifax. She served under the head teacher Miss Elizabeth Patchett, who believed in giving her girls (it was an all girl's school) a comprehensive education, taking them to museums and concerts, as well as giving them more traditional lessons. We know that whilst Emily served at the school as a teacher, the pupils were also taken to the grand home of a woman who had been known to Miss Patchett since childhood – the home was Shibden Hall and the woman, of course, was Anne Lister.
Would Emily Brontë have been expected to accompany her pupils on the two mile walk to visit Miss Lister? It seems likely, especially as Charlotte had written how Emily was never allowed any time on her own during her service at Law Hill: "I have had one letter from her [Charlotte wrote of Emily] since her departure, it gives an appalling account of her duties – Hard labour from six in the morning until near eleven at night, with only one half-hour of exercise between – this is slavery, I fear she will never stand it."
One of the most remarkable scenes in Charlotte's 'Jane Eyre' comes when the young protagonist is locked in the 'red room' of Gateshead Hall by her cruel aunt, Mrs Reed. Shibden Hall really is one of the delights of Yorkshire, and I urge you all to visit if you get the chance; thanks to Anne Lister it is splendid inside and out, and one of its many rooms was known as the red room. We know that Anne Lister's wife, an Anne Walker, barricaded herself into the room at one point, and also that it was reputed to be haunted by Anne Lister's uncle, just as the red room of Gateshead Hall is haunted by Jane Eyre's uncle. It seems clear to me that the fictional red room of 'Jane Eyre' is modelled upon the real red room of Shibden Hall; and that leads me to think it probable that Emily Brontë had herself been inside the room during a visit as a teacher, and been so impressed by it and its ghostly reputation that she later told the story to Charlotte, who stored it away for later use.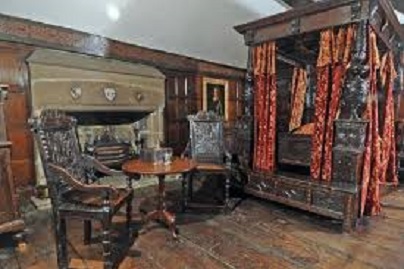 Charlotte would doubtless have been impressed by the story, by the grand hall, and by Anne Lister herself, for she was in many ways a grander version of Charlotte's great friend Mary Taylor – Anne, like Mary, travelled extensively across Europe and was a pioneering female mountaineer, and in later life Mary Taylor too lived with a succession of women, young maids who travelled to Gomersal from Switzerland.
When we say the name Anne Lister, we find an Ellis at its heart; could Emily have been so impressed by this powerful, free living woman that she inspired the pen name of Ellis Bell? We can never know for sure, but one certain Brontë connection is that tonight's new drama series comes from the brilliant pen and mind of Sally Wainwright, who hit all the right notes with her Brontë drama 'To Walk Invisible'. We won't see the Brontës in 'Gentleman Jack' but it will show us a side of West Riding life at the time they lived there, that we don't often see. I can't wait to watch it!