September is now in full swing and the glorious gold leafed autumn is preparing to make its entrance. For parents of young children that means it's back to school time, whilst young men and women prepare to head back to University.
Education in the first half of the nineteenth century was very different to how it is today, and how much you received, or whether you received any at all, was down to two factors: class and wealth. Their position as children of a Church of England vicar gave the Brontë siblings lower middle class respectability, but their father lacked the independent wealth of many vicars of this time. For that reason, Anne Brontë's time as a formal student was limited to little over two years at Roe Head School at Mirfield. Nevertheless, she was a highly accomplished scholar and her student days prepared her for her brilliant, yet all too brief, adulthood ahead.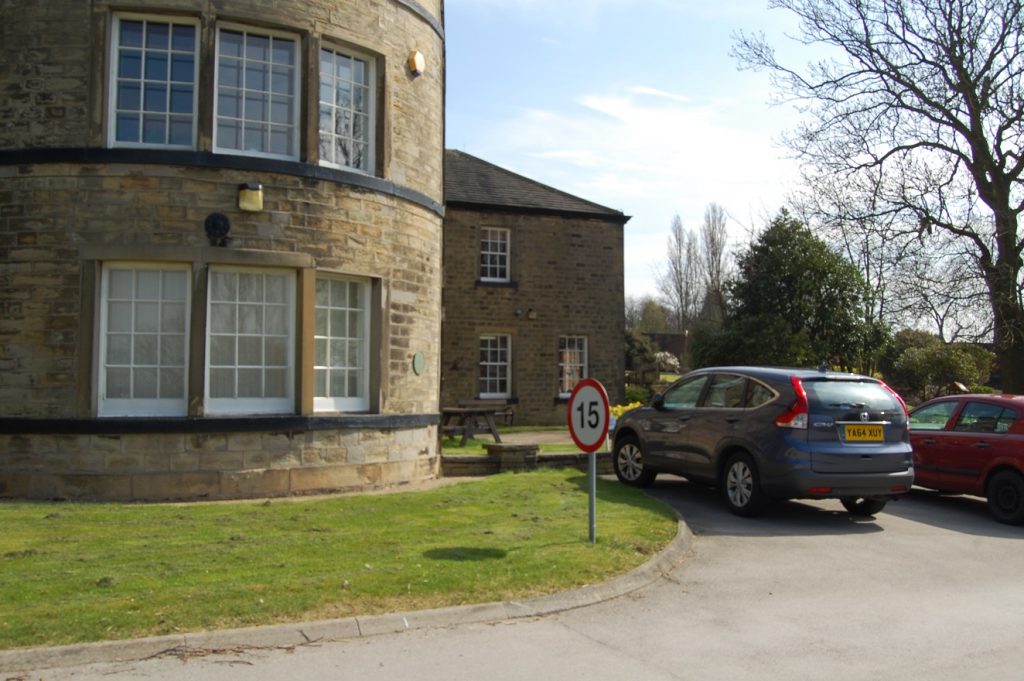 As the youngest child of the family, Anne was spared the horrors of the Clergy Daughters' School at Cowan Bridge, horrors that would claim the lives of Maria Brontë and Elizabeth Brontë, and leave an indelible mark upon Charlotte and Emily. Remaining at home, however, did not preclude her from being educated, primarily at the hands of Patrick and her Aunt Branwell who became very fond of her youngest niece.
Aunt Branwell has often unfairly been portrayed as teaching her nieces needlework and little else. This is largely due to a recollection of Mary Taylor, a great friend of Charlotte Brontë, who stated: 'She [Aunt Branwell] made her nieces sew, with purpose or without, and as far as possible discouraged any other culture. She used to keep the girls sewing charity clothing, and maintained to me that it was not for the good of the recipients but of the sewers.'
Mary Taylor did not see Elizabeth Branwell on a regular basis, and was equally sniffy about the old fashioned clothes the aunt wore without thinking why she wore them and the sacrifices she was making, so may have been ignorant of the other lessons she provided to her nieces, but their intelligence and accomplishments are testaments to the fact that she gave them a rounded education.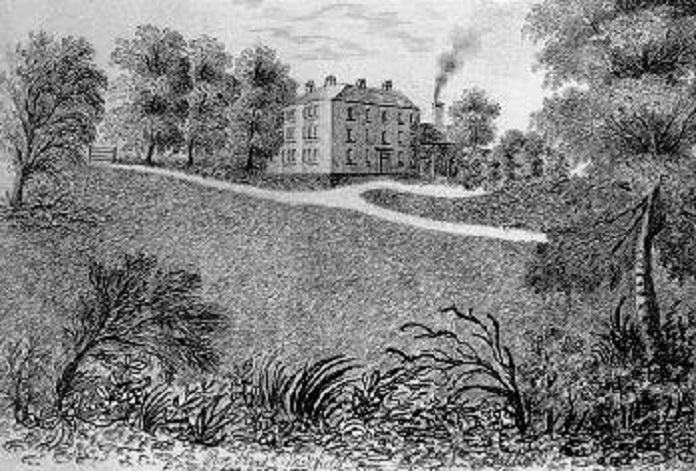 Anne Brontë entered Roe Head in October 1835, aged 15, and she quickly demonstrated her keenness to learn and her polite, well behaved manner. Before the 1836 Christmas break, the school's head Miss Margaret Wooler presented her with a book by Isaac Watts, and a certificate that read: 'A prize for good conduct presented to Miss A. Brontë with Miss Wooler's kind love, Roe Head, Dec. 14th 1836.'
Anne also made a close friend at the school in Ann Cook but in 1837, while her studies were as fruitful as ever, her mind became troubled by religious doubts brought on by the sermons of harsh Calvinist preachers. By the close of 1837, Anne had recovered from what was a potentially life threatening bout of typhoid and was back at Haworth, but the two years and two months she spent as a student were more than any of her sisters had managed.
We can see Anne's great intelligence and knowledge in her writing. In the Tenant of Wildfell Hall she shows her deep understanding of the Bible and the true meaning of 'eternal', something she was able to do as she could read Latin and Greek fluently. In another document she talks in great detail about the geological processes that shaped the earth as we know it, with comments such as:
'When these volcanic revolutions became less frequent, and the globe became still more cooled, and the inequalities of its temperature preserved by the mountain chains, more perfect animals became its inhabitants, many of which, such as the mammoth, megalonix, megatherium, and gigantic hyena, are now extinct.'
Anne used her knowledge not only in her writing but also in real life, during her career as a governess. She was highly regarded by the Robinson family and especially by her charges, who continued to correspond with her on an almost daily basis after she had returned to Haworth from Thorp Green Hall near York.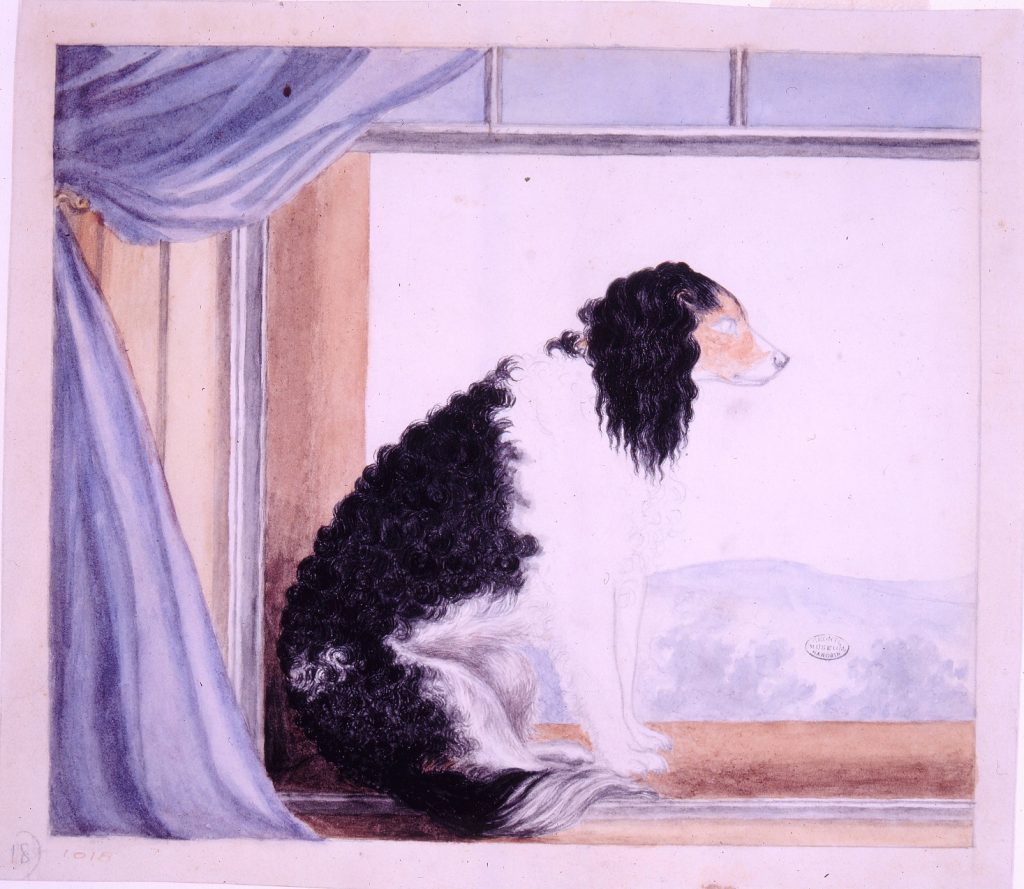 We have a poem from Anne that shows her attitude to studies, both at school, and later as she studied alone in her spare time (as she was wont to do). The poem is called 'The Student's Serenade' and was written at Thorp Green in February 1844. Anne has a book propped before her, but she has drifted into a dream where she sees the things that really matter to her. I leave you with that poem now; if you are a student heading to University I wish you the best of luck, if you are a parent of school going children I hope they have a happy and productive year, and if you're a teacher yourself then give yourself a pat on the back and keep up the great work:
"I have slept upon my couch
But my spirit did not rest,
For the labours of the day
Yet my weary soul opprest.
And before my dreaming eyes
Still the learned volumes lay,
And I could not close their leaves
And I could not turn away.
While the grim preceptors laughed
And exulted in my woe:
Till I felt my tingling frame
With the fire of anger glow.
But I oped my eyes at last,
And I heard a muffled sound,
'Twas the night breeze come to say
That the snow was on the ground.
Then I knew that there was rest
On the mountain's bosom free;
So I left my fevered couch
And I flew to waken thee.
I have flown to waken thee
For if thou wilt not arise,
Then my soul can drink no peace
From these holy moonlight skies.
And this waste of virgin snow
To my sight will not be fair
Unless thou wilt smiling come,
Love, to wander with me there.
Then awake! Maria, wake!
For if thou couldst only know
How the quiet moonlight sleeps
On this wilderness of snow
And the groves of ancient trees
In their snowy garb arrayed,
Till they stretch into the gloom
Of the distant valley's shade.
O, I know thou wouldst rejoice
To inhale this bracing air,
Thou wouldst break thy sweetest sleep
To behold a scene so fair.
O'er these wintry wilds alone
Thou wouldst joy to wander free,
And it will not please thee less
Though that bliss be shared with me."