The Bronte Parsonage Museum has successfully opened to the public, but now the eyes of Bronte fans worldwide turn to another location: Sotheby's Auction House on New Bond Street, London. In today's post we're going to look at perhaps the most eagerly anticipated literary auction of the century: the auction of the Honresfield Library at Sotheby's on 13th July, with online bids accepted from 2pm on the 2nd.
Special thanks go to Dr. Gabriel Heaton and Melica Khansari of Sotheby's who have supplied me with lots of details and images of the items to be auctioned so that I can share them with you.  This, in fact, is the first of three Honresfield auctions which are taking place ion 2021 and 2022, so what is the Honresfield Library and why is it of such interest to Bronte lovers?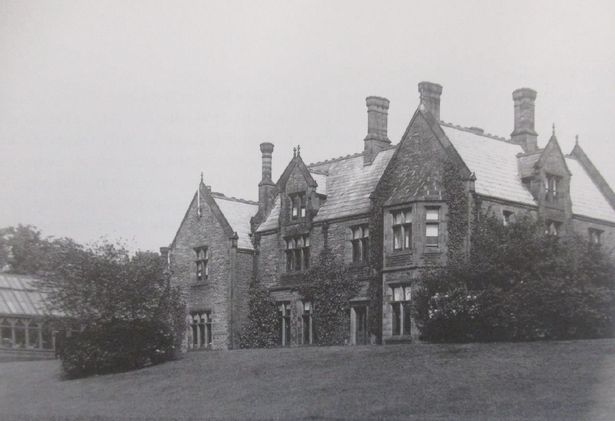 The Honresfield Library was founded by William and Alfred Law, two self-made mill owners who used their vast fortune to satiate their love of literature at their grand home Honresfield House near Rochdale – much like another Lancashire-born mill owner, Sir Edward Brotherton. Like Brotherton, who gifted many priceless manuscripts to the Leeds University library which bears his name, the Laws were huge Bronte fans. In 1939 the Laws' heir, their nephew Sir Alfred Law, died without issue and the spectacular Honresfield Library collection vanished from view – until now.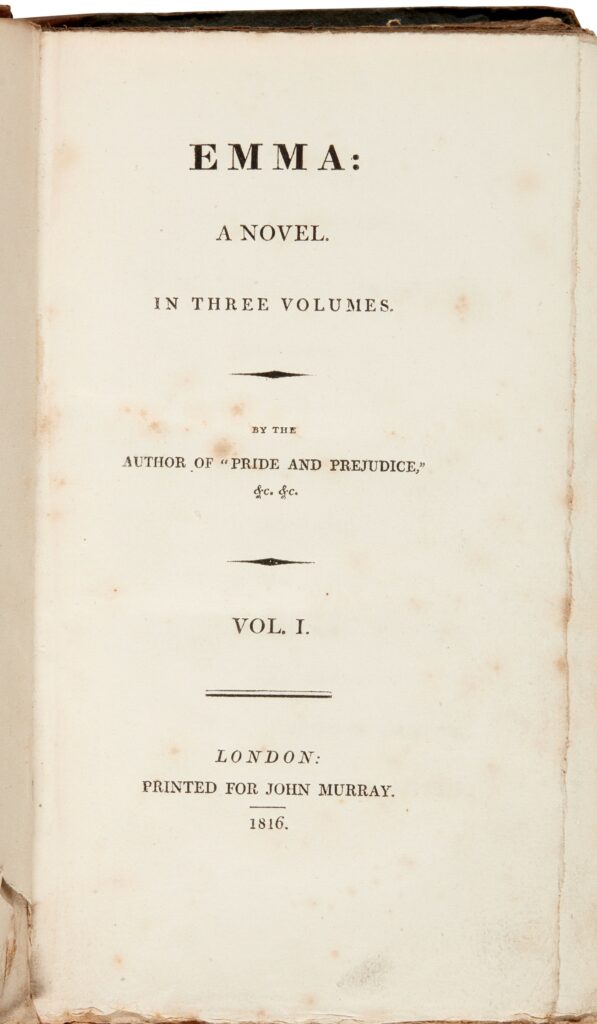 The collection, large parts of which are now being auctioned, featured first editions, letters and manuscripts from leading writers including Charles Dickens, Jane Austen and Robert Burns. Also appearing in this first auction is the manuscript of Walter Scott's poem 'The Lay Of The Last Minstrel.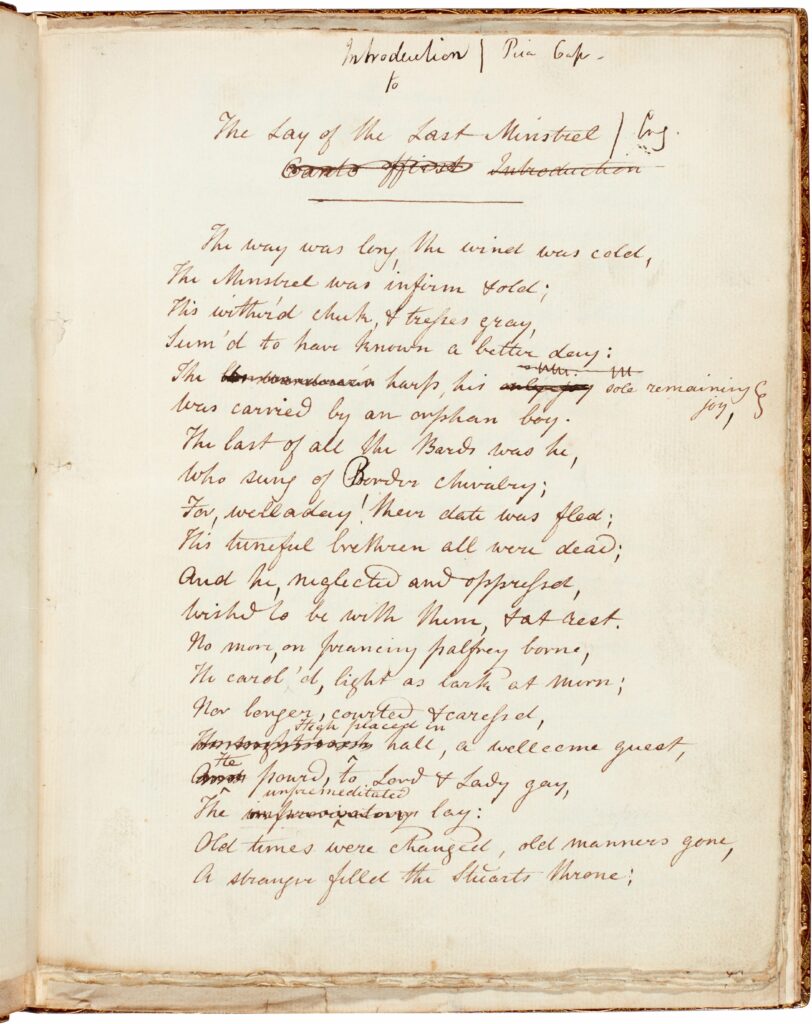 The Scott manuscript would certainly have interested the Brontes, who were great fans of the writer. In an early letter to Ellen Nussey, Charlotte Bronte stated: ''Scott's sweet, wild, romantic Poetry can do you no harm… for Fiction – read Scott alone, all novels after his are worthless.'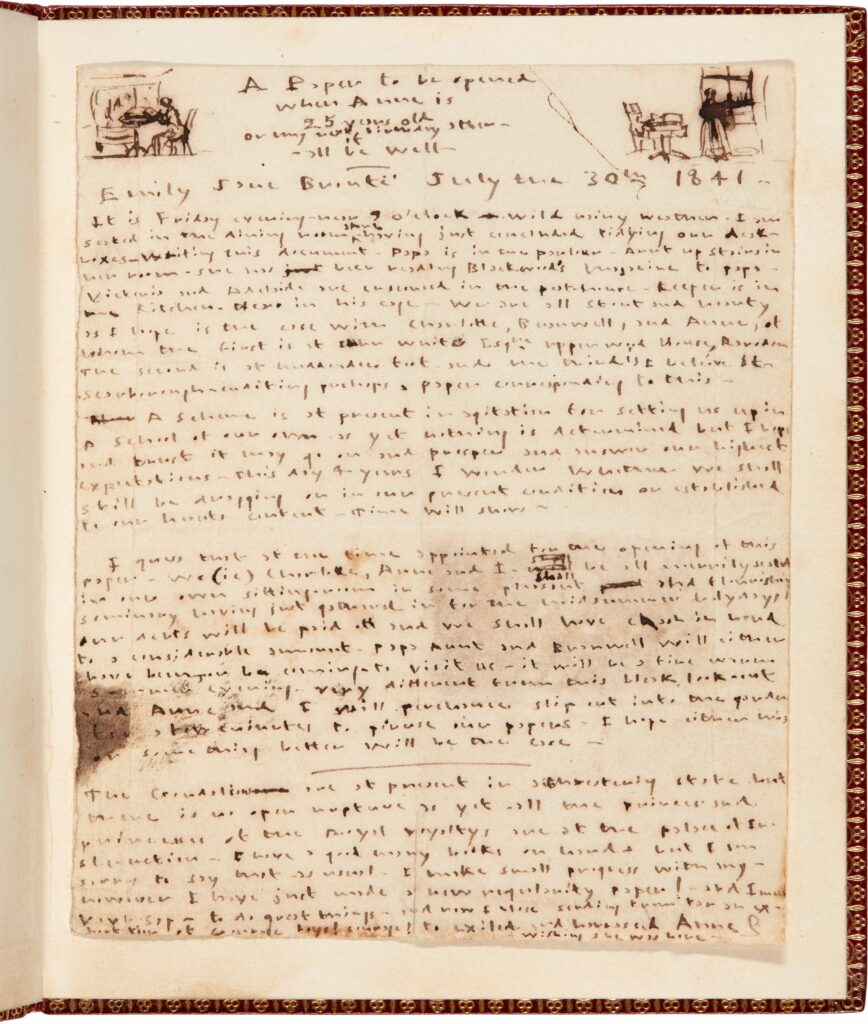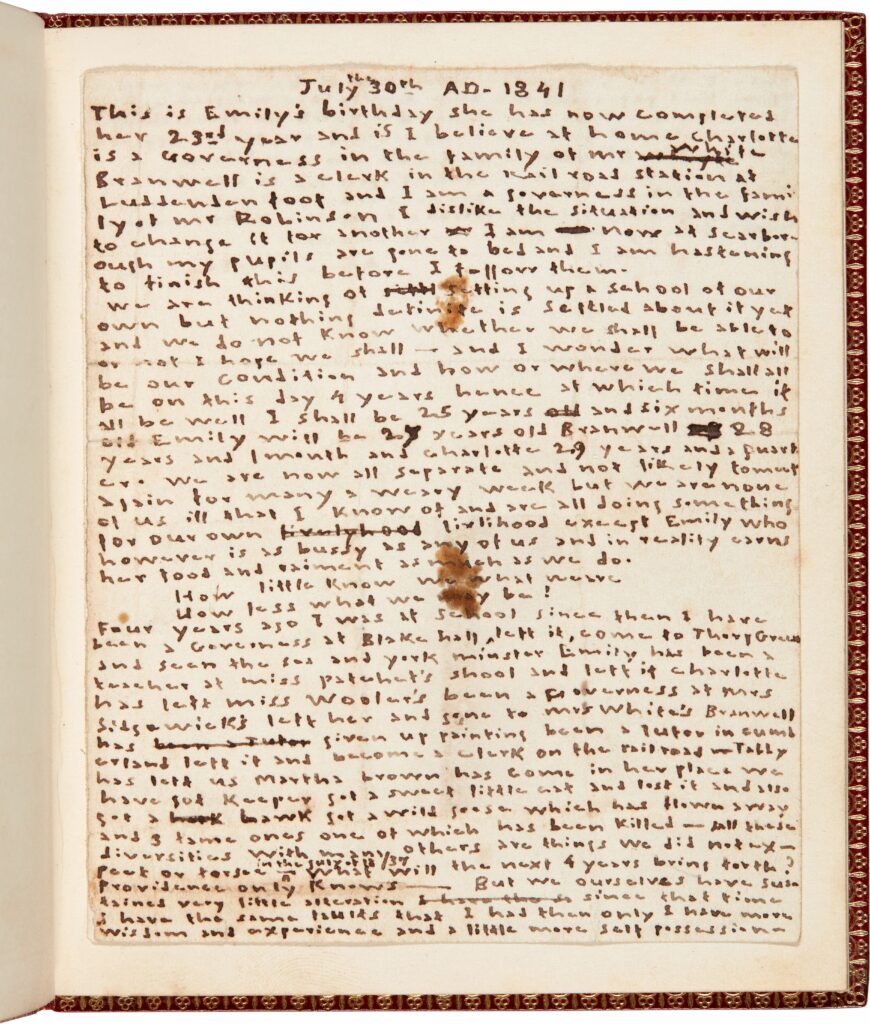 What has captured the interest of the world, however, is items from the Laws' Bronte collection which are soon to go under the hammer. We have letters from Branwell Bronte, first editions of Wuthering Heights and Agnes Grey, Emily and Anne Bronte's 1841 diary paper, and, perhaps most astonishingly, the manuscript book of Emily Bronte's poetry which Charlotte Bronte 'accidentally' discovered in late 1845: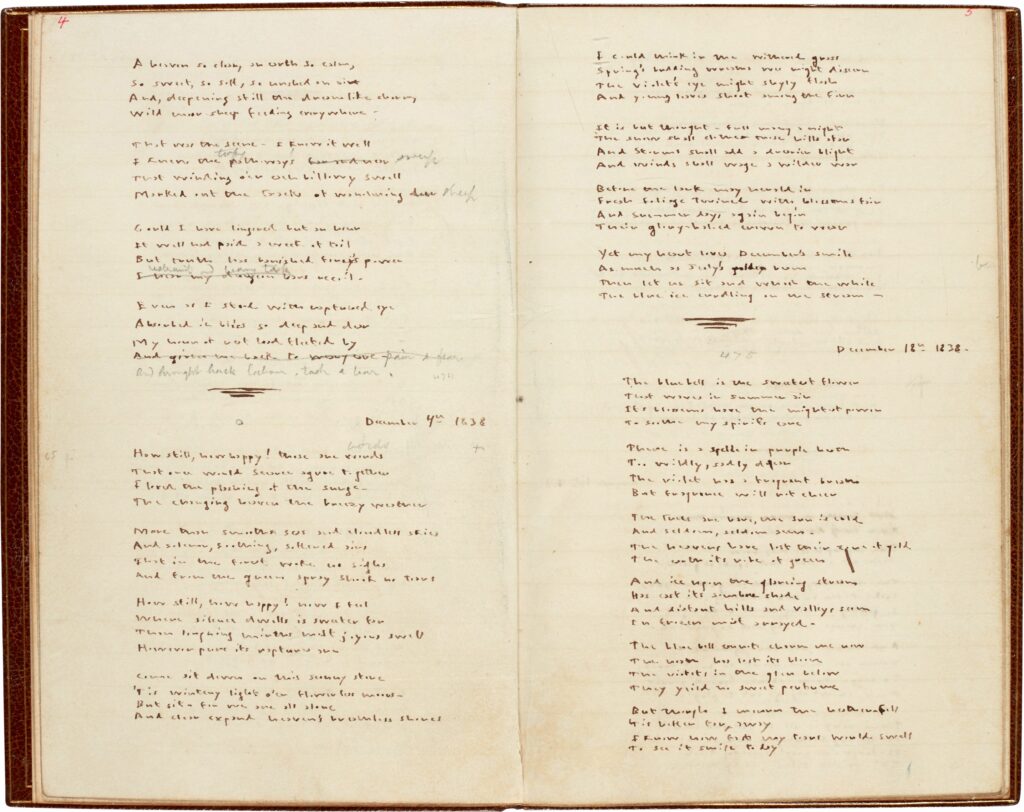 "One day, in the autumn of 1845, I accidentally lighted on a manuscript volume of verse in my sister Emily's handwriting. Of course, I was not surprised, knowing that she could and did write verse: I looked it over, and something more than surprise seized me, – a deep conviction that these were not common effusions, nor at all like the poetry women generally write. I thought them condensed and terse, vigorous and genuine. To my ear, they had also a peculiar music – wild, melancholy, and elevating. Meantime, my younger sister (Anne) quietly produced some of her own compositions, intimating that since Emily's had given me pleasure, I might like to look at hers. I thought that these verses too had a sweet sincere pathos of their own."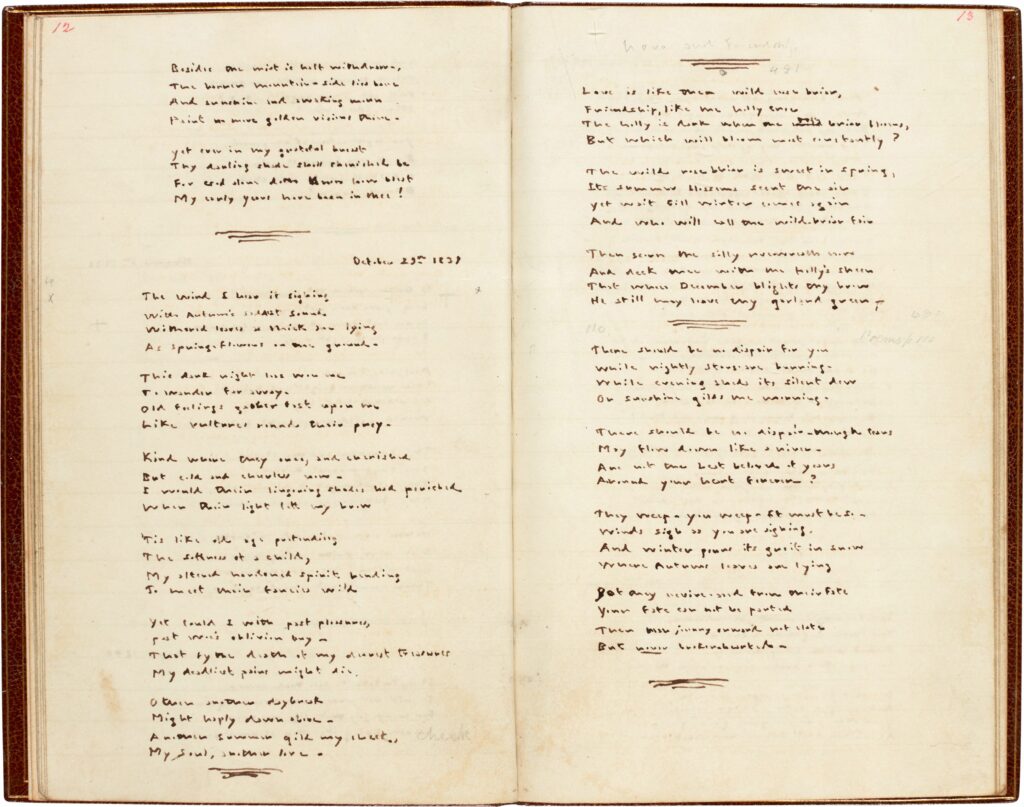 It is this very manuscript volume which is the highlight of the Honresfield auction in July, and although it has been given an auction estimate of £800,000 to £1,200,000 it would be unsurprising  to see it fetch even more. Rather more affordable, to some, is the beautiful copy of Thomas Bewick's A History of British Birds. Dating from 1816, the year Charlotte was born, it was the Bronte family copy, and we can tell how much the young Brontes loved it for two reasons: it features in both Jane Eyre and in The Tenant of Wildfell Hall, and this edition is full of their notes. If the estimate is correct, it can be yours for between thirty and fifty thousand pounds.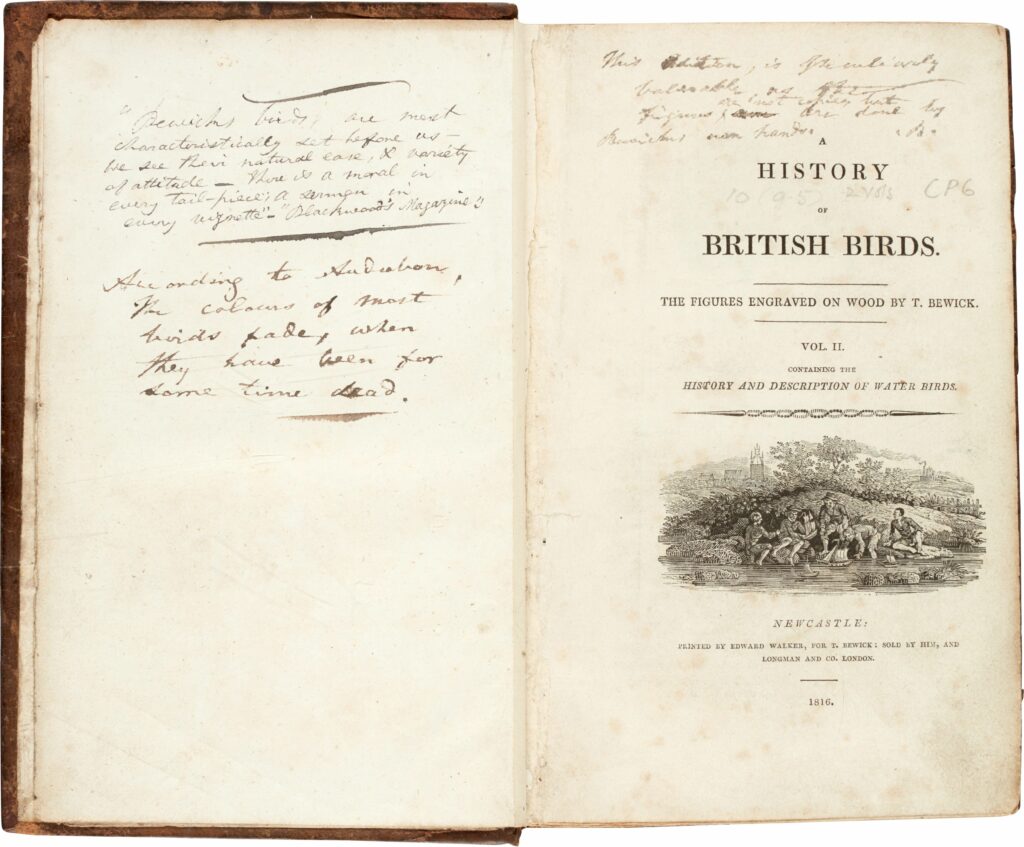 In one delightful annotation, Patrick Bronte has described a Bewick illustration of branches as being suggestive of, 'those imaginary ghosts, that often excite the fears of weak, superstitious people, who are deceived by the uncertainty of darkness.'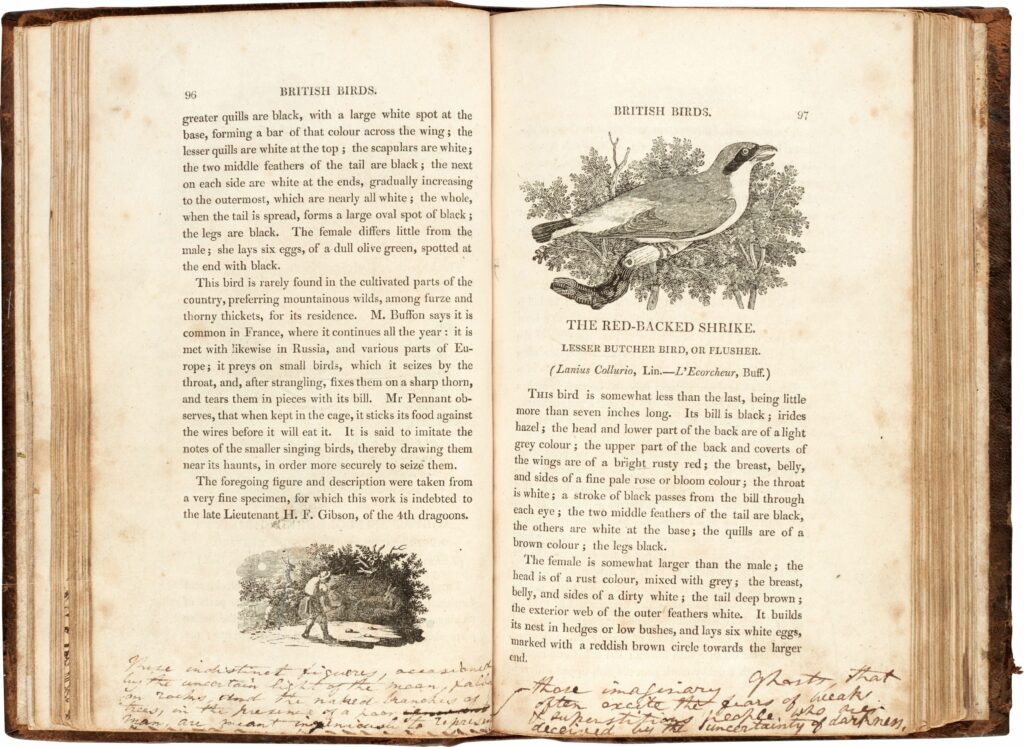 So what will become of this magnificent collection next month? The high value of the items for sale makes it seem likely that they will once again become the property of a wealthy, private investor –much in the way that multi-million pound artworks are often bought by city traders to be locked away as a safe investment. Will these items disappear once more, or will a kindly benefactor gift them to the nation?
The Bronte Society has rightly called for the collection to be saved for the nation and has written to MPs. Unfortunately, the vast value of the Honresfield collection is too much for them to hope to raise without governmental help, and this government has shown no inclination to support literary heritage and the arts, before or during the pandemic. Nevertheless, hope springs eternal, and you can read their response, and find out how to support it, here. If you are in the UK you can also download a template letter to send to your own Member of Parliament.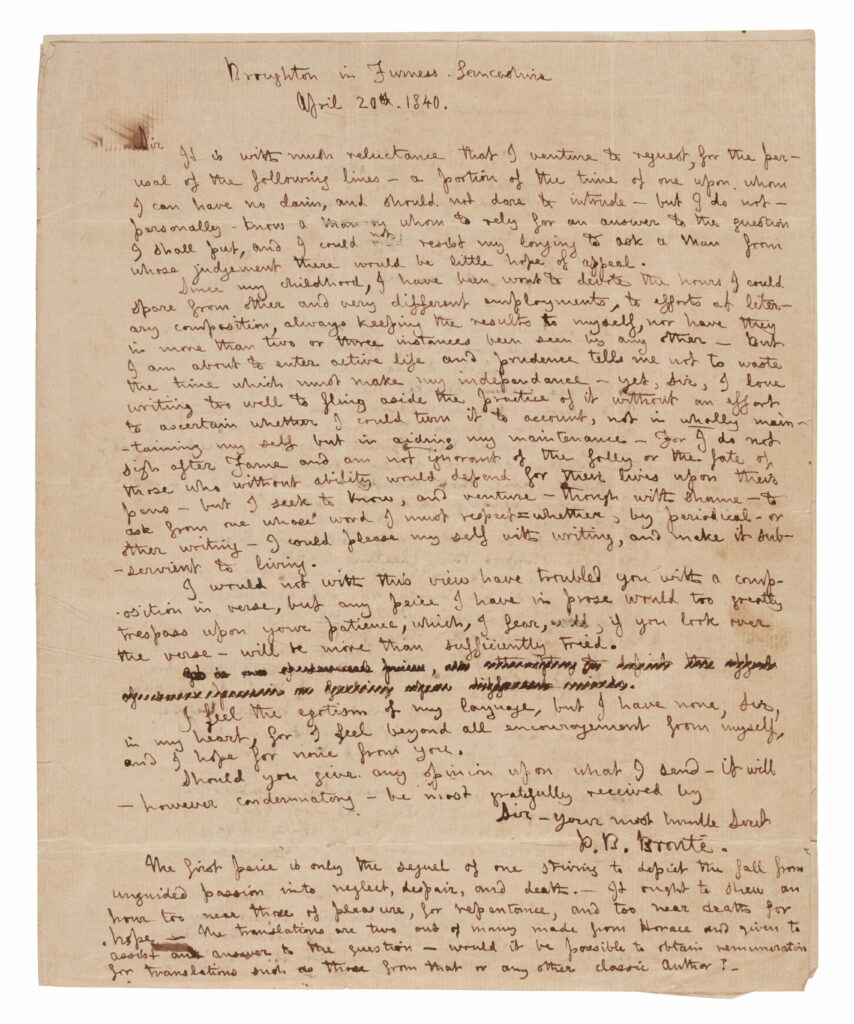 What is for sure is that a fabulous collection will be sold by Sotheby's next month and that this has brought them to light once again – even if only fleetingly. I'm off to look down the back of my sofa for some spare pennies, if any of you have a million or two to spare, please get in touch. I will see you again next Sunday for another new Bronte blog post but I leave you with this thought: how astonished would the Bronte sisters have been if they could have known that their work would be so valued, and create such excitement, two centuries after their births?