Is it just me, or is this year, for all its strangeness and unpredictability, racing by with wicked speed? In the blink of an eye we are now in September, the start of meteorological autumn and a month when we see nature change around us. Leaves start to turn golden, then brown, and then fall; nights grow darker and longer, even sunny days, suddenly scared to walk alone as they had done throughout summer, are accompanied by a growing chill. It can also, however, be a month filled with beauty, so which aspects did the Brontës of Haworth feel most vividly? In today's post we're going to look at September in the writing of the Brontës.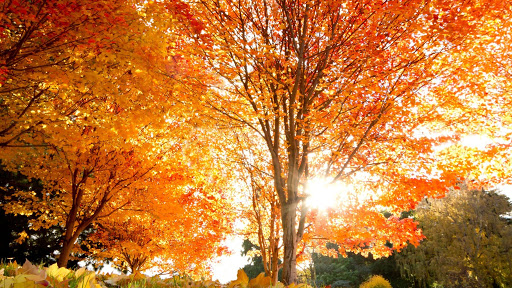 Villette
"The examination passed over well; M. Paul was as good as his word, and did his best to make my part easy. The next day came the distribution of prizes; that also passed; the school broke up; the pupils went home, and now began the long vacation.
That vacation! Shall I ever forget it? I think not. Madame Beck went, the first day of the holidays, to join her children at the sea-side; all the three teachers had parents or friends with whom they took refuge; every professor quitted the city; some went to Paris, some to Boue-Marine; M. Paul set forth on a pilgrimage to Rome; the house was left quite empty, but for me, a servant, and a poor deformed and imbecile pupil, a sort of crétin, whom her stepmother in a distant province would not allow to return home.
My heart almost died within me; miserable longings strained its chords. How long were the September days! How silent, how lifeless! How vast and void seemed the desolate premises! How gloomy the forsaken garden—grey now with the dust of a town summer departed. Looking forward at the commencement of those eight weeks, I hardly knew how I was to live to the end. My spirits had long been gradually sinking; now that the prop of employment was withdrawn, they went down fast. Even to look forward was not to hope: the dumb future spoke no comfort, offered no promise, gave no inducement to bear present evil in reliance on future good. A sorrowful indifference to existence often pressed on me—a despairing resignation to reach betimes the end of all things earthly. Alas! When I had full leisure to look on life as life must be looked on by such as me, I found it but a hopeless desert: tawny sands, with no green fields, no palm-tree, no well in view. The hopes which are dear to youth, which bear it up and lead it on, I knew not and dared not know. If they knocked at my heart sometimes, an inhospitable bar to admission must be inwardly drawn. When they turned away thus rejected, tears sad enough sometimes flowed: but it could not be helped: I dared not give such guests lodging. So mortally did I fear the sin and weakness of presumption.
Religious reader, you will preach to me a long sermon about what I have just written, and so will you, moralist: and you, stern sage: you, stoic, will frown; you, cynic, sneer; you, epicure, laugh. Well, each and all, take it your own way. I accept the sermon, frown, sneer, and laugh; perhaps you are all right: and perhaps, circumstanced like me, you would have been, like me, wrong. The first month was, indeed, a long, black, heavy month to me."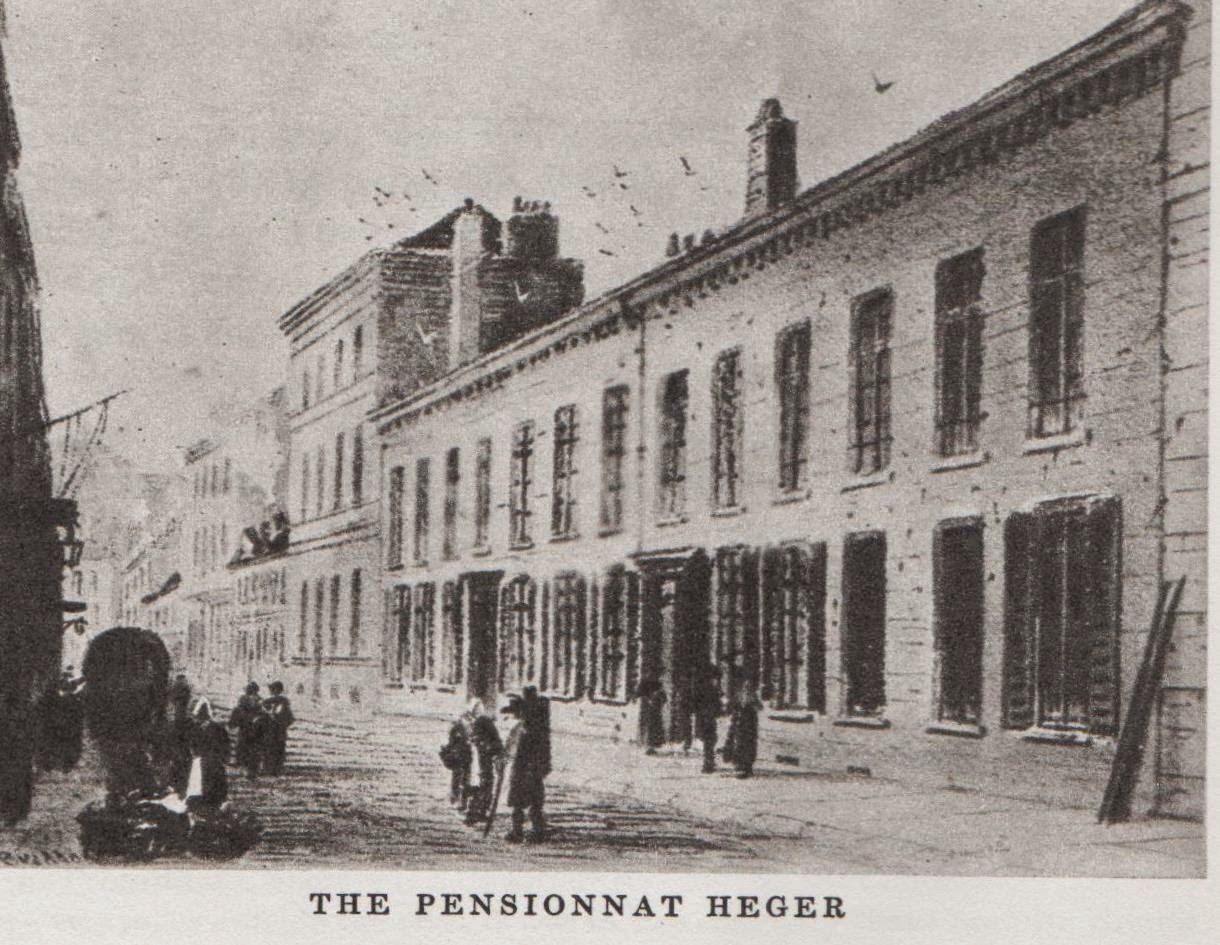 Today, parents across the UK and beyond are seeing their children return to school, but in Charlotte's day September saw the start of an eight week holiday between academic years. Lucy is left almost alone in the pensionnat, a prospect that fills her with dread, and of course we can read into this the feelings that Charlotte herself must have experienced when left alone in the Pensionnat Heger in September 1843.
Wuthering Heights
"Not to grieve a kind master, I learned to be less touchy; and, for the space of half a year, the gunpowder lay as harmless as sand, because no fire came near to explode it. Catherine had seasons of gloom and silence now and then: they were respected with sympathising silence by her husband, who ascribed them to an alteration in her constitution, produced by her perilous illness; as she was never subject to depression of spirits before. The return of sunshine was welcomed by answering sunshine from him. I believe I may assert that they were really in possession of deep and growing happiness. It ended. Well, we must be for ourselves in the long run; the mild and generous are only more justly selfish than the domineering; and it ended when circumstances caused each to feel that the one's interest was not the chief consideration in the other's thoughts. On a mellow evening in September, I was coming from the garden with a heavy basket of apples which I had been gathering. It had got dusk, and the moon looked over the high wall of the court, causing undefined shadows to lurk in the corners of the numerous projecting portions of the building. I set my burden on the house-steps by the kitchen-door, and lingered to rest, and drew in a few more breaths of the soft, sweet air; my eyes were on the moon, and my back to the entrance, when I heard a voice behind me say,—'Nelly, is that you?'
It was a deep voice, and foreign in tone; yet there was something in the manner of pronouncing my name which made it sound familiar. I turned about to discover who spoke, fearfully; for the doors were shut, and I had seen nobody on approaching the steps. Something stirred in the porch; and, moving nearer, I distinguished a tall man dressed in dark clothes, with dark face and hair. He leant against the side, and held his fingers on the latch as if intending to open for himself. 'Who can it be?' I thought. 'Mr. Earnshaw? Oh, no! The voice has no resemblance to his.'
'I have waited here an hour,' he resumed, while I continued staring; 'and the whole of that time all round has been as still as death. I dared not enter. You do not know me? Look, I'm not a stranger!'
A ray fell on his features; the cheeks were sallow, and half covered with black whiskers; the brows lowering, the eyes deep-set and singular. I remembered the eyes.
'What!' I cried, uncertain whether to regard him as a worldly visitor, and I raised my hands in amazement. 'What! you come back? Is it really you? Is it?'"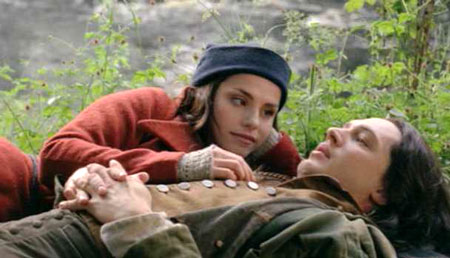 Emily Brontë, more than any of her siblings, was acutely attuned to nature, and she knew how the changes of months and seasons affected all around them. September is a month of change in nature, and as humans, to Emily, are simply another part of the natural world then it must bring change to them too, as we see in this extract. Catherine and her new husband Edgar Linton have enjoyed blissful, sunny months of marriage, but as September arrives so too does a returned Heathcliff, and storm clouds will soon be gathering overhead.
Agnes Grey
"As we drove along, my spirits revived again, and I turned, with pleasure, to the contemplation of the new life upon which I was entering. But though it was not far past the middle of September, the heavy clouds and strong north-easterly wind combined to render the day extremely cold and dreary; and the journey seemed a very long one, for, as Smith observed, the roads were 'very heavy'; and certainly, his horse was very heavy too: it crawled up the hills, and crept down them, and only condescended to shake its sides in a trot where the road was at a dead level or a very gentle slope, which was rarely the case in those rugged regions; so that it was nearly one o'clock before we reached the place of our destination. Yet, after all, when we entered the lofty iron gateway, when we drove softly up the smooth, well-rolled carriage-road, with the green lawn on each side, studded with young trees, and approached the new but stately mansion of Wellwood, rising above its mushroom poplar-groves, my heart failed me, and I wished it were a mile or two farther off. For the first time in my life I must stand alone: there was no retreating now. I must enter that house, and introduce myself among its strange inhabitants. But how was it to be done? True, I was near nineteen; but, thanks to my retired life and the protecting care of my mother and sister, I well knew that many a girl of fifteen, or under, was gifted with a more womanly address, and greater ease and self-possession, than I was. Yet, if Mrs. Bloomfield were a kind, motherly woman, I might do very well, after all; and the children, of course, I should soon be at ease with them—and Mr. Bloomfield, I hoped, I should have but little to do with."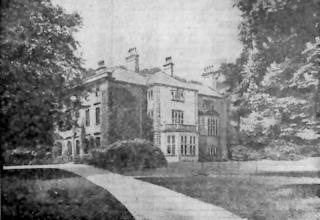 We see here that September is used to represent change by Anne Brontë also. This is the opening of chapter two of Agnes Grey; our eponymous heroine has left her home behind and set out for Wellwood, where she will begin life as a governess to the Bloomfield family. She is full of hope, but of course we who have read the book know that those hopes will be dashed as the Bloomfields prove to be a very different family to the one Agnes had pictured. Just as in the Villette extract this is surely based on the author's own experience, as young Anne must have been excited and hopeful en route to her first job as governess, but she too found her position with the Inghams of Blake Hall in Mirfield to be far from idyllic.
The Tenant Of Wildfell Hall
"In September, quiet Grassdale was again alive with a party of ladies and gentlemen (so called), consisting of the same individuals as those invited the year before last, with the addition of two or three others, among whom were Mrs. Hargrave and her younger daughter. The gentlemen and Lady Lowborough were invited for the pleasure and convenience of the host; the other ladies, I suppose, for the sake of appearances, and to keep me in check, and make me discreet and civil in my demeanour. But the ladies stayed only three weeks; the gentlemen, with two exceptions, above two months: for their hospitable entertainer was loth to part with them and be left alone with his bright intellect, his stainless conscience, and his loved and loving wife."
When Helen wed Arthur she had been looking forward to entertaining his friends and hosting grand parties, but after five years of marriage she dreads these events. September is the month when Huntingdon's friends arrive at Grassdale, and his lover Lady Lowborough, and for Helen it is a month when new tortures begin.
There can be little doubt then that September in the writing of the Brontës represents change, and often a change from light into darkness or hope into reality. On the other hand, it's a testing time that most of the Brontë protagonists eventually come through. Agnes finds love with Weston, Heathcliff's villainy is eventually triumphed over by love, Helen escapes her abusive husband and finds happiness with the person she was always destined for. September was also the month when Charlotte Brontë discovered the hidden poetry of Emily Brontë, and this discovery led directly to the very first Brontë book: Poems by Currer, Ellis and Acton Bell.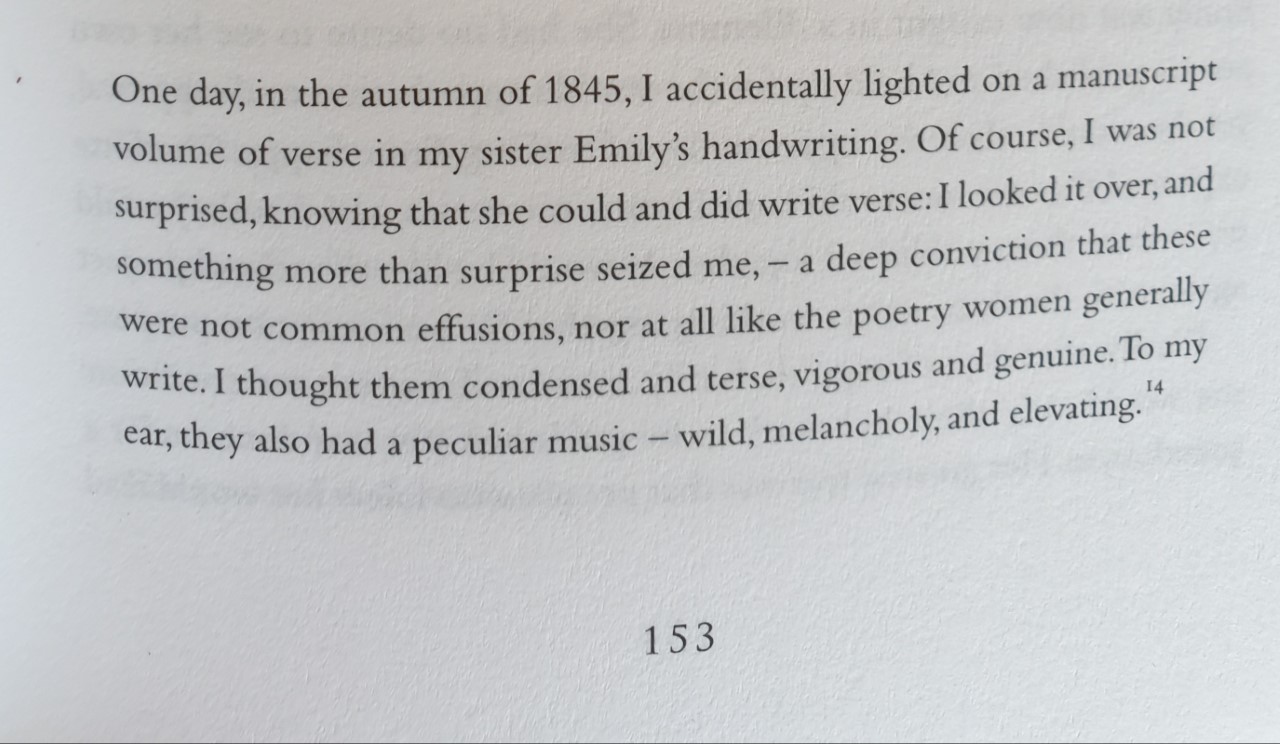 We have all been through trying times in our lives, and on a global scale especially this year, but hope and love are still triumphing up and down this land. Let us then enjoy the unique beauty that September and autumn can bring, especially if we can do so with a good book close to hand. I return to Haworth myself next week for the first time since January, so that's certainly a September event that I'm looking forward to. Thank you for your company again, and I hope to see you next Sunday for another new Brontë blog post.