This day in 1818, in a modest parsonage building in the middle of Thornton's Market Street, must have been an exciting, and exhausting, one. Just a day earlier a new addition to the family had been born; the little girl squirming and crying would grow up to be famous for her quiet stoicism, and more famous as one of the greatest writers of all time: Emily Jane Brontë. Emily's life and work continue to fascinate people across the world over 204 years after she was born; this fascination has also seen Emily Brontë depicted on screen many times, and in today's new post we're going to look at some screen Emily's!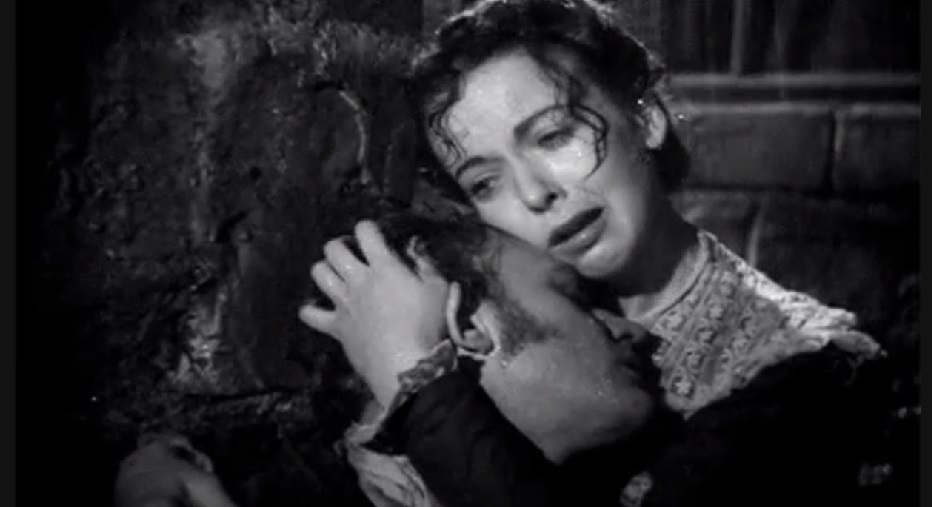 Ida Lupino – Devotion (1946)
As I wrote in an earlier review of 'Devotion', it would be hard to find a Brontë biopic which strays further from the truth, but it's still a very moving movie. One reason for this is the inspired casting of Ida Lupino as Emily Brontë. This English-born actress is involved in a tug of love with sister Charlotte (played by the legendary Olivia de Havilland) for the affections of Arthur Bell Nicholls – a preposterous take, but the scene where Ida's Emily cradles a dying Branwell, her tears mingling with the rain, really hits home. Ida Lupino, like Emily, was also an artistic trailblazer – she became the first woman to direct a Hollywood movie, and went on to direct a further seven motion pictures.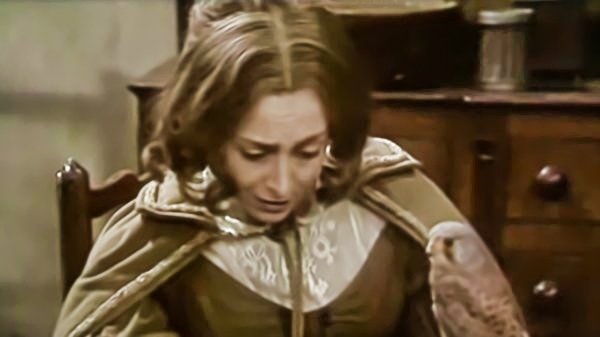 Rosemary McHale – The Brontës Of Haworth (1973)
'The Brontës Of Haworth' was a very fine drama series made by Yorkshire Television in 1973, and well worth tracking down if you haven't already seen it. It's perhaps the closest of all biopics to the true Brontë story, although that might make it a little dark and slow in some places for some modern viewers. Rosemary McHale is an excellent Emily Brontë – we not only see a highly strung artistic genius, we also see her great kindness which is something that all who knew Emily commented on.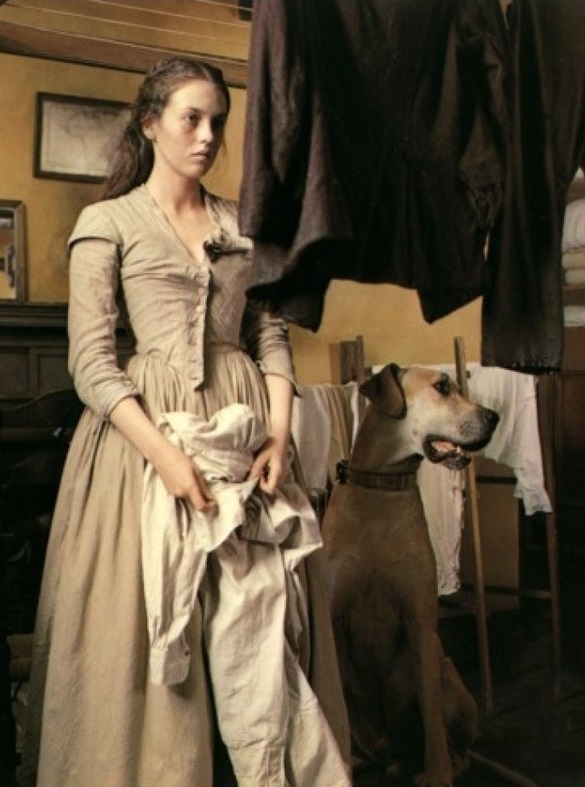 Isabelle Adjani – Les Soeurs Brontë (1979)
This French take on the Brontë story has a fabulous cast – not least of whom is legendary French actress and Legion d'Honneur winner Isabelle Adjani as Emily Brontë. It's a film which takes many liberties with the truth, although not quite as much as 'Devotion'; Emily isn't averse to a little cross dressing for example, but it's hugely stylish and enjoyable.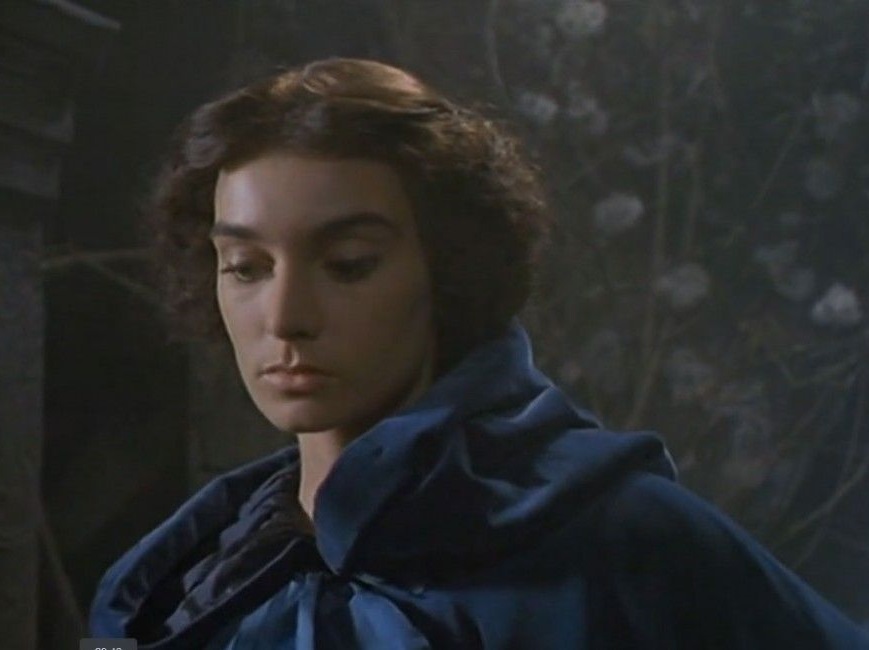 Sinead O'Connor – Wuthering Heights (1992)
Ralph Fiennes and Juliette Binoche took top billing in the 1992 film version of Wuthering Heights but it was a bold and rather unusual piece of casting that caught my eye. Emily Brontë makes an appearance as a narrator (which I thought a nice touch, we can never have too much Emily) but director Peter Kosminsky cast Sinead O'Connor in the role – then most famous as a strong voiced and strong opinioned Irish singer with a shaven head. Nevertheless, it works – just about.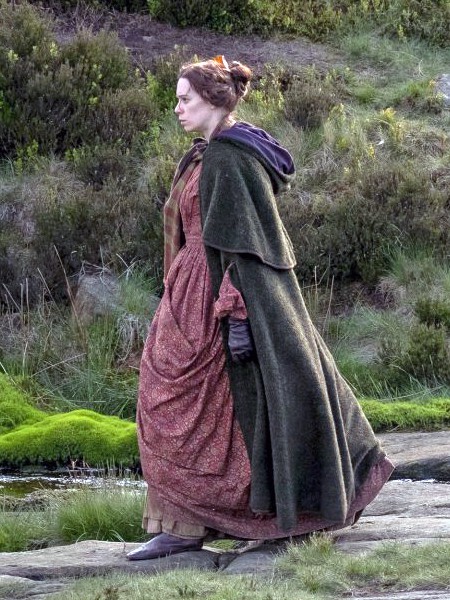 Chloe Pirrie – To Walk Invisible (2016)
'To Walk Invisible' is a brilliant Brontë biopic, partly because, in common with many of the dramatisations above, it has a superb cast. Perhaps the real scene stealer in this mini-series was Chloe Pirrie as Emily Brontë. Chloe is superbly believable as the tormented genius, especially in the memorable scene where she discovers that Charlotte Brontë has discovered her secret poetry collection. I particularly liked the close relationship between Emily and Anne (played by an excellent Charlie Murphy) in this version, as this reflects the 'twin-like' relationship that existed between the two youngest Brontë siblings.
So, which screen Emily was closest to the true Emily? It is, of course, impossible to say. Emily remains the most enigmatic of the writing Brontë sisters – which is exactly as she would have wanted it. To capture Emily completely would be like trying to catch a moorland breeze between your fingers, she was truly unique and truly brilliant. She was the woman who was so shy that she would stand still and silent in the presence of strangers, and yet she was also incredibly kind and someone who loved to play practical jokes; she mixed little with the villagers around her, and yet they loved her, and, as Charlotte herself wrote, she somehow 'knew' them. Above all, Emily was brilliant at whatever she turned her hand to – from baking bread to learning French, playing piano, art and of course writing. All who knew her were in awe of her genius, and if you were lucky enough to know Emily you loved Emily, as these quotes from first-person accounts show: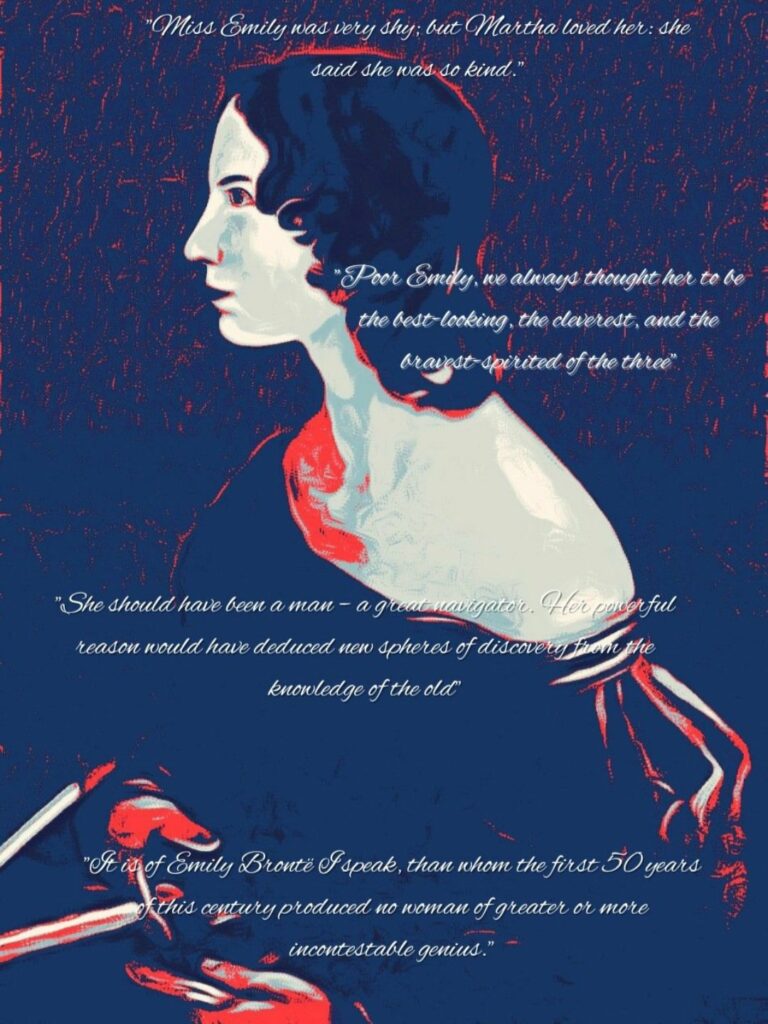 Let's join together then and say, a day late, Happy 204th birthday Emily Brontë! I hope you'll join me next week for another new Brontë blog post.