1855 was a tumultuous year in and around the Haworth Parsonage, one that had started with such promise and happiness, as the newly married Charlotte Nicholls, nee Brontë of course, found that she was pregnant, ended with three families inextricably linked to the parsonage losing a loved family member.
The first 1855 death came on 17th February, when the loving, kind, long standing servant Tabby Aykroyd died. Like many people born in the 18th century, her exact date and even year of birth is unknown, but it is believed that she was aged around 84 at death. She had been a permanent fixture in the lives of the Brontë siblings since her arrival in the parsonage in 1824, and she had seen them sadly dwindle from six to one – she was spared at least the sight of seeing her beloved Charlotte die, who succumbed to excessive morning sickness just a month and a half later.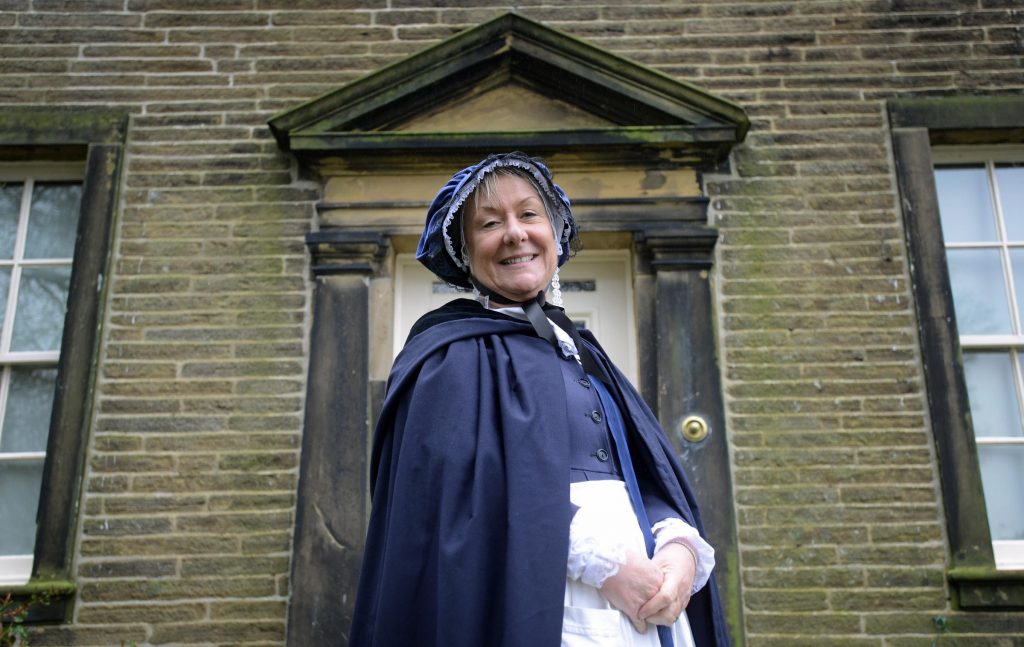 Two great lights had now been extinguished within the Parsonage's walls, and it must have been a dreadfully sombre place in that spring of 1855. Alongside the grieving father and bereaved husband, there was now only one more figure – the then 27 year old Martha Brown.
Martha too enjoyed long and distinguished service at the parsonage. She first entered it as a 13 year old girl in 1841 and remained in service there until Patrick Brontë's death in 1861. At first enjoying a junior role she became more involved in the everyday management of parsonage life as Tabby grew older, and she would have worked closely alongside Emily Brontë after her return from Brussels in 1842.
In 1848 and 1849 she must have played a close role in nursing first Branwell, and then Emily and Anne Brontë, although Emily would not have welcomed such molly coddling, and she would have repeated this task in 1855 with first Tabby and then Charlotte. Despite this, it is thought that Martha herself was often unwell, not uncommon in pestilential Haworth of course, and she may also have been slight, as Charlotte Brontë herself advised Martha not to undertake the heavier domestic duties.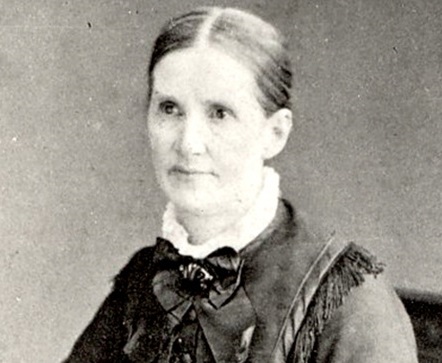 Alongside the above photograph of Martha Brown, we have a glowing description of her from Meta Gaskell, who visited the parsonage in company with her mother, Charlotte's friend and biographer Elizabeth Gaskell, calling Martha, "a blooming, bright, clean young woman."
We know for sure that Martha was loved and respected by all the Brontës, something evidenced in Charlotte's letters to her and by the fact she was left £30 in Patrick's will, which was equivalent to three years' wages for her. She also had a large amount of Brontë memorabilia, and Martha's collection, sold after her death, provides a large amount of the items on display at the Brontë Parsonage Museum today.
One mystery about Martha is what happened to her after Patrick Brontë's death. Juliet Barker has stated that she left the parsonage and travelled to Banager in Ireland where she then lived as a servant to Arthur Bell Nicholls (who himself had left England and given up the priesthood after being strangely overlooked for the role as Haworth's new parish priest); others however have said that she remained in Yorkshire, but made visits as a friend to Arthur in Banagher.
Martha had an impeccable reference when she came to the parsonage in 1841, and she was well known to the Brontë family as she was the daughter of village sexton John Brown, whose Sexton's House dwelling was a stone's throw from the parsonage, across from St. Michael and All Angel's church and next door to the school house.
The role of sexton was an important one, as he was an important church official as well as the man who maintained church property and the graveyard. This was a very busy task in Haworth, as he had to facilitate the huge amount of funerals taking place there, liaising with the likes of coffin maker William Wood, nephew of Tabby Aykroyd. He was also the stonemason, so those in the parsonage would often hear the clink clink of his chisel upon stone, an almost relentless task in Haworth.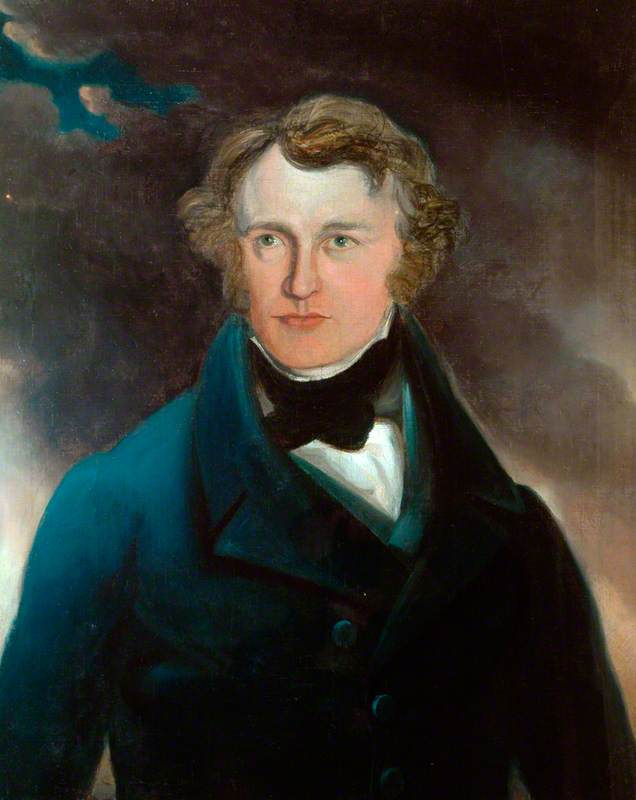 John Brown was born in 1804, and inherited the prestigious roles from his father. He would have worked closely with Patrick Brontë on many occasions, and the acceptance of his daughter Martha into the parsonage shows that he was held in esteem. He was in fact held in high regard within Haworth society as a whole, as shown by his position of Master of Haworth's Three Graces Masonic Lodge.
Brown managed to get Branwell Brontë initiated into this lodge as well, even though he was at the time too young to meet the Masonic rules, which shows how close the two had become. Being a stonemason was hard work, it was thirsty work, and we know that John Brown and Branwell became close drinking companions in public houses such as the nearby Black Bull. Nevertheless, it seems that he was regarded as a stable figure who could be trusted rather than a reckless drinker, as it was John who was chosen to accompany Branwell to Liverpool in 1845 in an attempt to help him recover from the stresses of his dismissal from Thorp Green and all that came after it.
John Brown was also, be necessity, a strong man, and it's believed that he taught Branwell Brontë to box; it seems clear that Branwell looked up to the man 13 years his senior as almost an elder brother, and it was to John that he cried out that he was dying on 24th September 1848. John Brown was obviously a hard worker, and he died on 13th August 1855, with the official cause of death given as 'dust on the lungs'. That may have been an emphysema type illness caused by the dusty years spent creating gravestones, but of course it may also have been the same disease which claimed five of the Brontës, tuberculosis.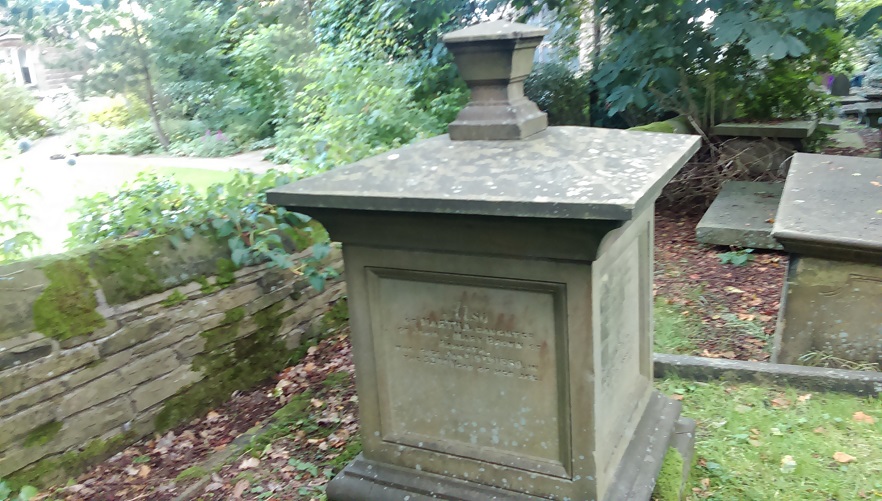 For Martha Brown it was a bitter pill to swallow. Within six months she had lost her initial mentor Tabby Aykroyd, her employer and friend Charlotte Brontë, and now her own father. Without her hard work and dedication, and John Brown's influence too, the Brontë story may have been very different.