Anne Brontë spent much of her life at the famous Parsonage in Haworth, although it should be pointed out of course that she spent nearly six years in total as a governess, meaning she held down a job in the 'real world' for far longer than any of her siblings. When in residence at the parsonage she would have met visitors, one of the most frequent being Charlotte Bronte's great friend Ellen Nussey who would stay for days or weeks at a time. Another visitor who would have met Anne is Charlotte's other lifelong friend Mary Taylor – and she and Ellen were very different people.
Ellen Nussey was a kind, loving and pious woman who saw tragedies in her own family that mirrored that of the Brontës. Mary Taylor was a fiercely independent woman, full of opinions, and a woman who refused to be bound by the constricting norms of nineteenth century society.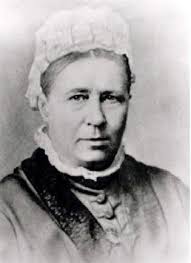 Mary, like Ellen, was born in Birstall in the West Riding of Yorkshire, but the Taylor family moved to the imposing Red House in nearby Gomersal (that's it at the top of this post). Until recently the Red House was a fabulous museum run by knowledgeable and enthusiastic volunteers, but alas it was closed by the philistine Kirklees Council in a cost cutting measure. Hopefully it will one day open its doors to the public again but as it's up for sale its future looks far from certain.
The Taylor family were very successful cloth merchants, and a measure of their wealth is that they had their own bank adjacent to the Red House. They made their wealth from producing the material that was used to make the red uniforms for the British army. The economic situation in the country was very volatile, however, and by the late 1830s the Taylors were on the verge of bankruptcy, especially as a period of peace in Europe was doing little for the trade in military uniforms. By the time of Joshua Taylor's sudden death in 1840 however the family fortunes had revived a little, although he still left large debts.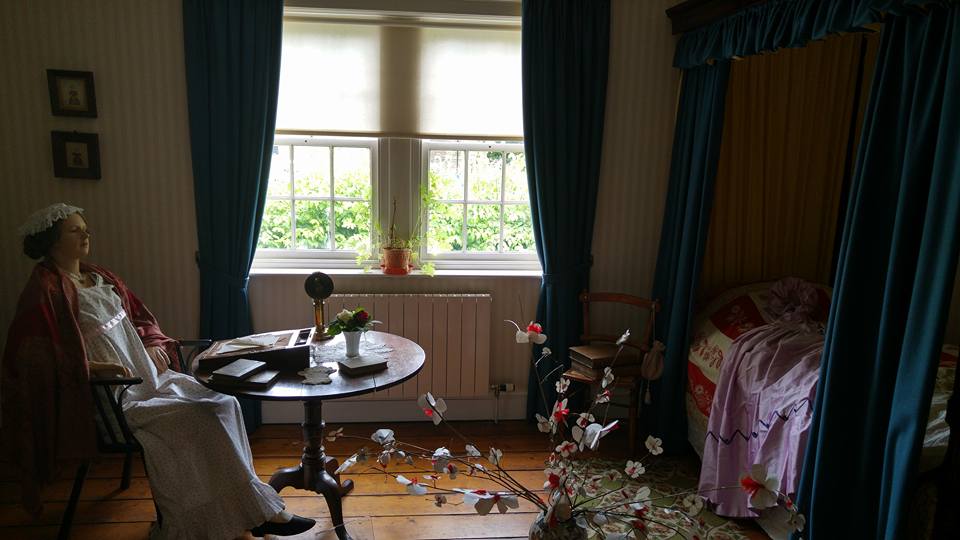 The Taylor family as a whole left such an impression on Charlotte that she recreated them as the unconventional Yorke family in her second novel 'Shirley', with Mary as Rose Yorke and her sister Martha as tragic little Jessie Yorke.
Mary Taylor and Ellen Nussey were a year younger than Charlotte and met her at Roe Head School, Mirfield, forging relationships that would last a lifetime. It was Mary who gave a memorable description of her first impressions of the young Charlotte:
'She looked a little, old woman, so short-sighted that she always appeared to be seeking something, and moving her head from side to side to catch sight of it. She was very shy and nervous, and spoke with a strong Irish accent.'
You might think that was a sorry start to a relationship, but they were soon firm friends, and it was that which brought her into contact with Anne. We know that Charlotte often visited Mary at the Red House, but could Anne Brontë have done so as well? It was, after all, only a relatively short journey from the Roe Head school that Anne attended as a pupil whilst her sister Charlotte was a teacher there. There's no record of such a visit, but Anne is likely to have met Mary Taylor on one of her sojourns to the Haworth Parsonage. On one such visit, in June 1840, we hear about Mary playing chess against William Weightman, and also that her behaviour during the visit was sometimes 'mad'. She was certainly not a run-of-the-mill Victorian lady.
The fiscal uncertainty that engulfed her family helped to make Mary a very self-sufficient woman. She was sent to Brussels to study along with her sister Martha, and it was her letters to Haworth that encouraged Charlotte and Emily Brontë to join her there (Anne was left out of the adventure, being ensconced in Thorp Green Hall at the time as governess to the Robinson family). Whilst the Taylors were at the exclusive Chateau de Koekelburg school, Charlotte and Emily had to settle for the respectable, yet cheaper, Pensionnat Heger. Nevertheless the Brontës would make frequent journeys to see the Taylors, until tragedy struck as we shall see later.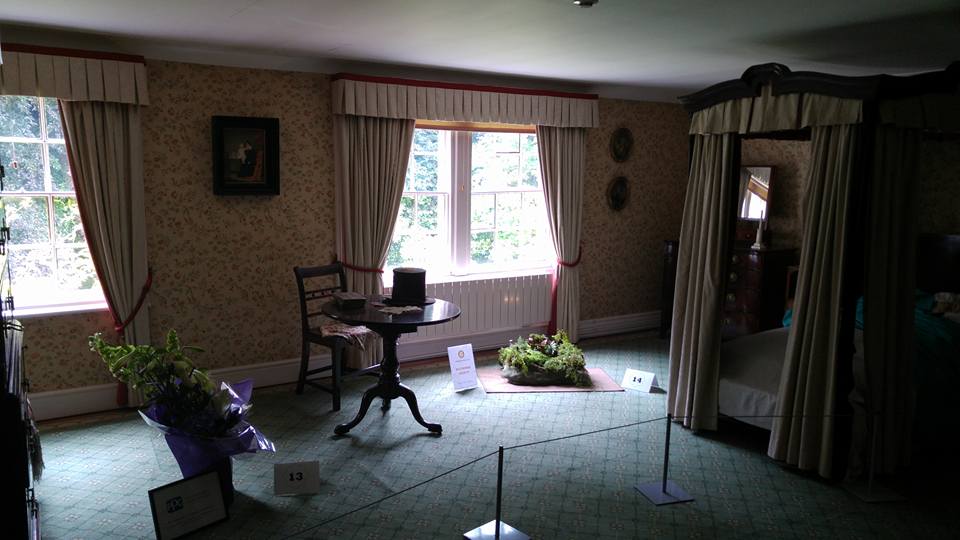 Travel was in Mary Taylor's blood. In 1845 she emigrated to New Zealand, leaving a woeful Charlotte saying, 'to me it is something as if a great planet has fallen out of the sky'. She later sent her friend a gift of £10 to buy a cow.
In Wellington, Mary Taylor founded a shop and then a wool trading business. It was very successful, but in 1860 she returned to England and Gomersal. In later life, Mary often travelled to Switzerland, and contributed articles to journals and newspapers, often with a stridently feminist bent. In 1890 she published her only novel 'Miss Miles, or a Tale of Yorkshire Life 60 Years Ago'. It is a neglected book, but you can still find copies online and it's well worth a read as it paints a picture of the world that Charlotte and Mary, and therefore Anne and Emily as well, knew during their formative years.
Mary Taylor died in 1893 aged 76. She is buried in St. Mary's Church, Gomersal. Below her monument lies a tribute to Martha Taylor. She died suddenly in Brussels aged 22, and it was a huge blow to Mary and to Charlotte who held strong feelings for her. Some have hinted that a love relationship may have formed between Charlotte and Martha, but this is something we will never know – and even great writers have to be allowed their secrets. All we do know is that it left Charlotte devastated, and is an event referred to in three of her novels. She pays a particularly poignant tribute to Jessie York (who is of course Martha Taylor) in chapter nine of 'Shirley':
'Do you know this place? No, you never saw it; but you recognise the nature of the trees, this foliage – the cypress, the willow, the yew. Stone crosses like these are not unfamiliar to you, nor are these dim garlands of everlasting flowers. Here is the place – green sod and a gray marble headstone. Jessy sleeps below. She lived through an April day; much loved she was, much loving. She often, in her brief life, shed tears, she had frequent sorrows; she smiled between, gladdening whatever saw her… The dying and the watching English girls were at that hour alone in a foreign country, and the soil of that country gave Jessy a grave.'
The fact that Martha remained on Charlotte's mind can be seen in that Charlotte remembers this scene, one she had seen played out for real in Brussels seven years before writing 'Shirley', once again in chapter 23. We can also see that Charlotte is distracted because she now spells the name 'Jessie' rather than 'Jessy' as earlier in the novel. It is a vision she could never eradicate:
'Certain people who had that day performed a pilgrimage to a grave new-made in a heretic cemetery, sat near a wood-fire on the hearth of a foreign dwelling. They were merry and social, but they each knew that a gap, never to be filled, had been made in their circle. They knew they had lost something whose absence could never be quite atoned for so long as they lived; and they knew that heavy falling rain was soaking into the wet earth which covered their lost darling; and that the sad, sighing gale was mourning above her buried head. The fire warmed them; Life and Friendship yet blessed them; but Jessie lay cold, confined, solitary – only the sod screening her from the storm.'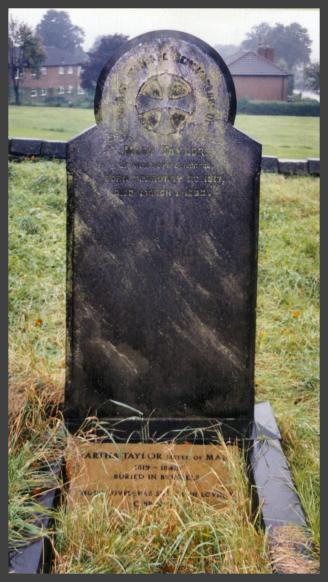 The Belgian graveyard that Martha Taylor was buried in has been dug up and built upon. Now all that is left is a stone beneath Mary's memorial in Gomersal, reading: 'Martha Taylor sister of Mary. 1819-1842. Buried in Brussels. Much loved she was, much loving. C. Brontë'
The Taylors made a huge impact on Charlotte Brontë, and were also known to Emily and Anne, but tomorrow in a special post we will look at someone who perhaps had the greatest impact of them all, for good and ill, as we wish a happy 200th birthday to Branwell Brontë.