I spent the first part of this week in the wonderful city of London. When we walk its streets we tread upon the same ground walked by Kings and Queens, by the great of history and by the condemned – by the likes of Charles Dickens, William Shakespeare and Jane Austen – and by the Brontës. Charlotte and Anne Brontë came to the city in July 1848 after a letter from publisher Smith, Elder & Co – and I always like to visit the beautifully carved door in Cornhill which depicts their visit to the street: a visit which changed literary history forever!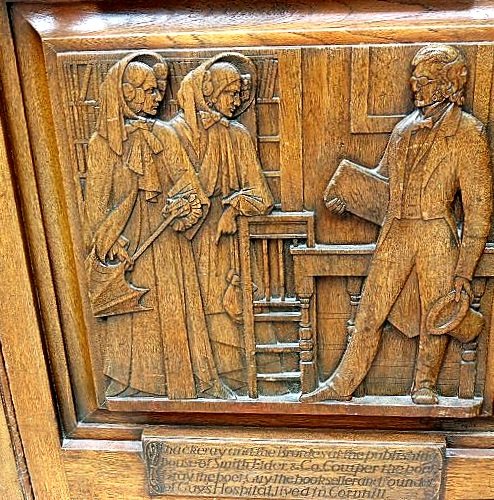 It is to Charlotte Brontë that I turn in today's new post, for on this day in 1848 she wrote a letter to Margaret Wooler, her former teacher, then employer, and finally friend. Charlotte described this letter as 'a long letter… but I fear you will not find it very amusing.' This is typical of the self-deprecating style found in Charlotte's letters, and which she doubtless employed in her conversation too. Whilst the letter may not be amusing it's certainly both fascinating and informative.
In it we hear Charlotte's opinion of the clergy daughters school at Casterton (that's it at the top of this post) which had succeeded the one she had attended at Cowan Bridge, and which was reproduced as the deadly Lowood of Jane Eyre. It's a surprisingly benevolent review, although she still gives a chilling glimpse of what Cowan Bridge had earlier been like. We also hear a literary story which clearly fascinated Charlotte: that of Mary Lamb and her brother Charles, a real life tale of mental illness and tragedy which surpassed anything in nineteenth century fiction. Let us take a look at this letter now: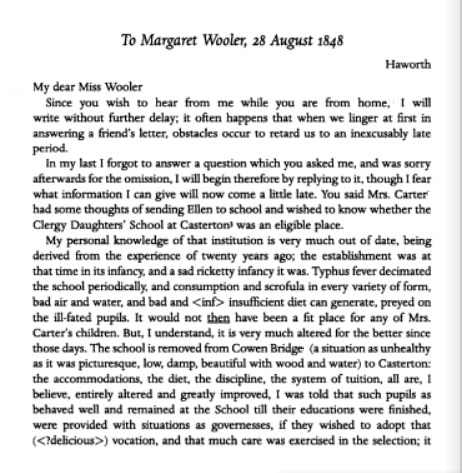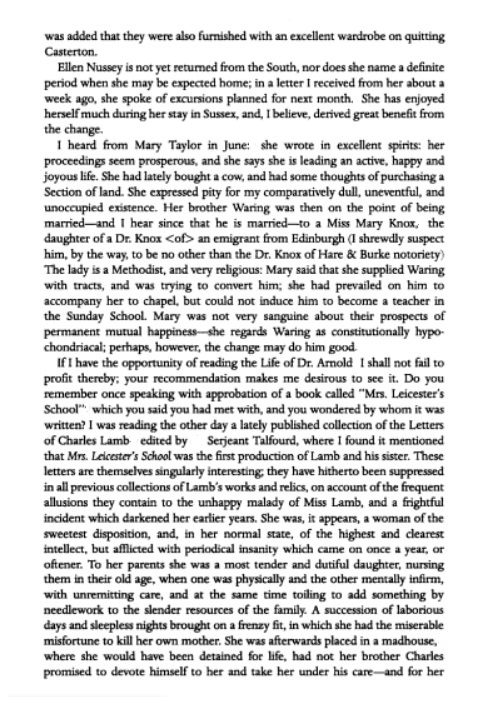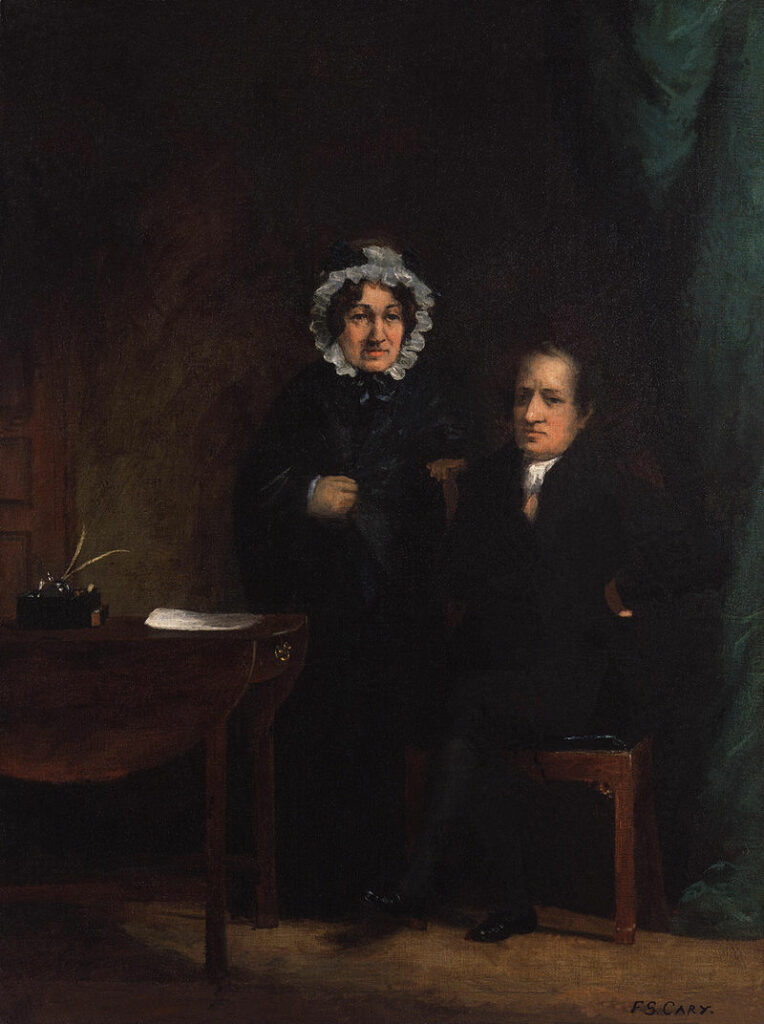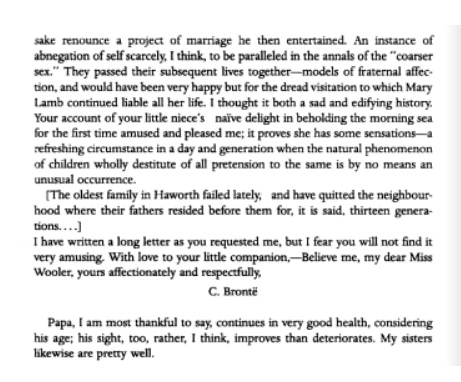 Finally, at the close of the letter, Charlotte reports to Margaret that her father's eyesight is improving and that her sisters Emily and Anne are well. Alas, at the time this letter was sent the train of tragedy at Haworth Parsonage had already been set into motion. Her brother Branwell had entered the last month of his life, and soon Emily, and then Anne, would also be showing the signs of incurable consumption.
On a happier note, I'm delighted to say that the fundraiser for the Brontë birthplace in Thornton has already exceeded its target. That means the community group can press on with their plans to save the parsonage for the public, and to maintain it as a place for the arts and education, as well as allowing people to stay in the very building in which the Brontë sisters were born! I'll bring you further updates on this exciting development once I have them.
To readers in the United Kingdom I hope you have a lovely Bank Holiday Monday ahead of you (I'll be working hard at Sheffield Fayre, raising funds for The Sheffield Cats Shelter), and wherever you are I hope to see you next week for another new Brontë blog post.