The Brontë's books are endlessly fascinating, and to many of us their lives are just as fascinating too! There are lots of great books about the Brontës, and there are also lots of great websites, some completely dedicated to the Brontë family, some with dedicated Brontë sections. I add at least one fresh post every week, so please click the subscribe button to be updated whenever new posts appear (don't worry, it's free!). I've also created this link page to help you find other sites that are full to the brim with great Brontë information, arranged in alphabetical order – I hope you find them useful!
Anne Brontë – The Scarborough Connection
A vast resource on Anne Brontë, including her poems – not only about her Scarborough connection.
A blog that loves Victorian literature, with a dedicated Brontë section.
This blog takes a look at all things Brontë, but with a special emphasis on the Brontë juvenilia.
This site gathers all the Brontë news from across the world every day, and also has reviews and more.
A comprehensive look at places and events in the wider Brontë country, from the Aire Valley to Yeadon Barn.
The official website of the Brontë Society contains useful information on upcoming events in Haworth and beyond.
This blog does exactly what it says on the tin – giving you all you need to know about Charlotte and Emily in Brussels.
This well stocked blog has lots of posts about the Brontës in both English and Dutch.
A Brontë blog from the United States, with reviews, opinions and more.
Another excellent Brontë blog in two languages – this time English and Italian.
An in depth look at all things Victorian, with lots of Brontë content, including book reviews.
Another site with a dedicated Brontë section, including a great post on Brontë related places to visit around the British Isles.
Fashion And Courtship In The Victorian Era
Thank you to Abigail and Selena Lynwood for bringing this wonderful site to my attention. It has all you need to know about fashion, courting and perfumery in the Victorian era.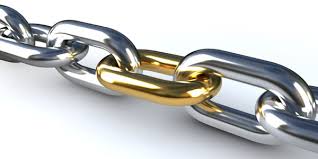 If you've a link you'd like to be included here, or you know of a high quality Brontë related site I've missed, then please let me know!