Apologies for the late posting – I've spent the last week in London, a glorious hustle bustle of a city and one I always love to visit. There's so much history there, and of course the streets are paved with literary history too in the form of Brontë gold.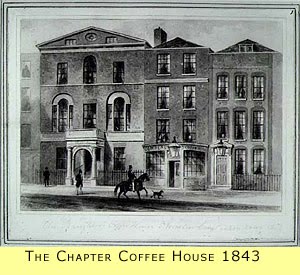 I've looked before at how Anne Brontë came here with her sister Charlotte in July 1848, driven by a desire to prove their innocence after Charlotte's publisher George Smith wrote that it was being said that the three Bell brothers, Currer, Ellis and Acton were one and the same man. Of course, the truth was very different, but it involved Anne and Charlotte finally throwing off their Bell masks and introducing the Brontë sisters to the world. This was the only time Anne travelled outside Yorkshire, and she must have delighted in the capital's sights and sounds, but Charlotte Brontë visited London on numerous occasions.
In fact, Charlotte's first visit to London was in 1842, accompanied by Emily and her father Patrick as they made their way to Brussels to attend school at the Pensionnat Heger. After the death of her sisters, Charlotte tried to forget her sorrows by writing, seeking the company of friends, and sometimes travelling, and so she returned to London more than once as the guest of George Smith. In his memoirs, Smith gave a compelling account of one of these visits, and we see Charlotte meeting her hero the Duke of Wellington, standing enraptured in the House of Commons, and even comforting a prisoner in Newgate. Here is his account:
"Charlotte Brontë stayed with us several times. The utmost was, of course, done to entertain and please her. We arranged for dinner-parties, at which artistic and literary notabilities, whom she wished to meet, were present. We took her to places which we thought would interest her – The Times office, the General Post Office, the Bank of England, Newgate, Bedlam. At Newgate she rapidly fixed her attention on an individual prisoner. This was a poor girl with an interesting face, and an expression of the deepest misery. She had, I believe, killed her illegitimate child. Miss Brontë walked up to her, took her hand, and began to talk to her. She was, of course, quickly interrupted by the prison warder with the formula, 'Visitors are not allowed to speak to the prisoners.' Sir David Brewster took her round the Great Exhibition, and made the visit a very interesting one to her. One thing which impressed her very much was the lighted rooms of the newspaper offices in Fleet Street and the Strand, as we drove home in the middle of the night from some City expedition.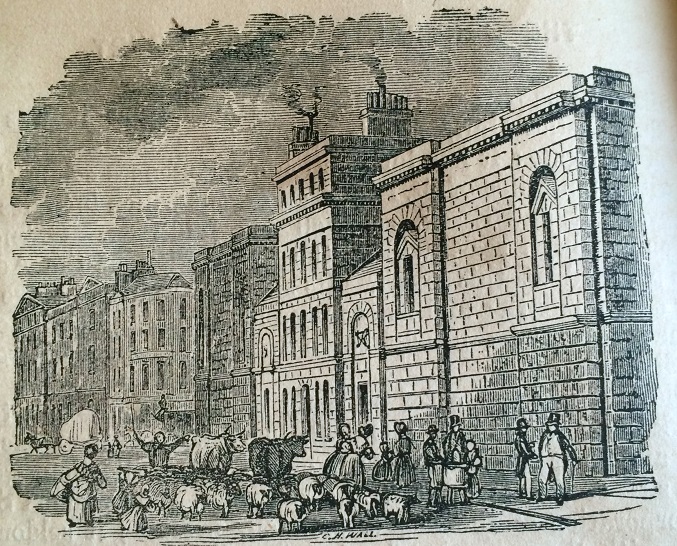 On one occasion I took Miss Brontë to the Ladies Gallery of the House of Commons. The Ladies' Gallery of those days was behind the Strangers' Gallery, and from it one could see the eyes of the ladies above, nothing more. I told Miss Brontë that if she felt tired and wished to go away, she had only to look at me – I should know by the expression of her eyes what she meant – and that I would come round for her. After a time I looked and looked. There were many eyes, they all seemed to be flashing signals to me, but much as I admired Miss Brontë's eyes I could not distinguish them from the others. I looked so earnestly from one pair of eyes to another that I am afraid that more than one lady must have regarded me as a rather impudent fellow. At length I went round and took my lady away. I expressed my hope that I did not keep her long waiting, and said something about the difficulty of getting out after I saw her signal. ' I made no signal,' she said, 'I did not wish to come away. Perhaps there were other signals from the Gallery.'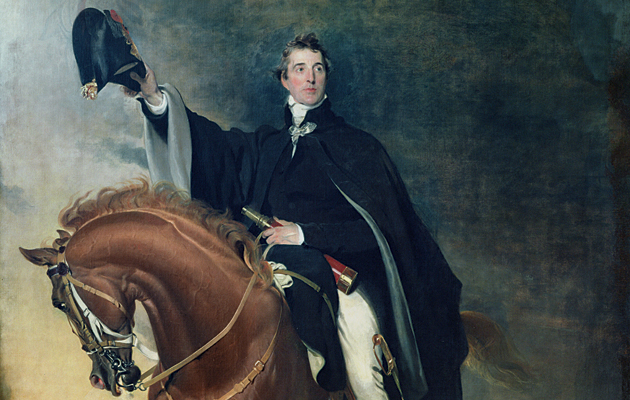 Miss Brontë and her father had a passionate admiration for the Duke of Wellington, and I took her to the Chapel Royal, St. James's, which he generally attended on Sunday, in order that she might see him. We followed him out of the Chapel, and I indulged Miss Brontë by so arranging our walk that she met him twice on his way to Apsley House. I also took her to a Friends' meeting-house in St. Martin's Court, Leicester Square. I am afraid this form of worship afforded her more amusement than edification."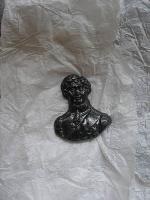 I myself followed Charlotte's footsteps and visited Apsley House (that's it at the head of this post). It's incredibly grand; situated right next to the entrance to Hyde Park it demonstrates the affection that the first Duke of Wellington was held in right across Europe, and the wealth that his success as a General brought him. Unfortunately I wasn't able to take pictures within the magnificent rooms which are open to the public, but there was more gold than Fort Knox and an incredible collection of art. Vast mirrors are actually panels that slide back in daytime to reveal windows looking out onto what was then Kensington Village. Quite simply, it's the most breathtaking house I've seen, and I highly recommend it to anyone who visits London. Here's a short video I made looking at Charlotte Brontë's love of the man who once called Apsley House home, and whom she proudly called 'a real grand old man':
My final London video is at Apsley House as we look at Charlotte Bronte, the Duke of Wellington and some rather special toy soldiers! pic.twitter.com/bk5Y2sNsha

— Nick Holland (@Nick_Holland_) August 31, 2019
London is a magical place to visit, although may be a little too hectic (not to say expensive) to live in, and it's made all the more magical by the knowledge that we walk in the footsteps of the likes of the Duke of Wellington, and of Charlotte and Anne Brontë.
Related posts: