In last week's post we paid tribute to Her Majesty the Queen, but we would otherwise have looked at an Anne Brontë poem which had the anniversary of its composition last week. It's a very fitting poem for this time of mourning, and of hope for the future, so we'll share it today: 'The Doubter's Prayer.'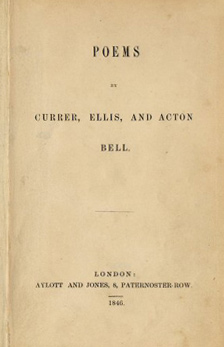 Anne Brontë wrote this poem on September 10th 1843, and she initially gave it the simple title 'A Hymn'. The poem was renamed 'The Doubter's Prayer' for its inclusion in the 1846 collection Poems By Currer, Ellis and Acton Bell – the book which launched the literary career of the Brontë sisters. The only other change between the manuscript version and the printed version was the addition of two Oxford commas, which the current Health Secretary Therese Coffey would certainly not approve of! At the time of its writing Anne was three years into her service as governess to the Robinson family of Thorp Green Hall, a position which she excelled at but which she found far from enjoyable.
The poem looks at Anne's fears about her faith; she was a woman who was deeply religious, more so than any of her sisters, and yet she was beset by doubts from time to time: was there really a God, was there an eternal heaven waiting for her? These doubts are often called 'the dark night of the soul' and have beset some of history's most deeply devout people, including Saint Teresa of Calcutta, of whom it was revealed after her death that she doubted her faith for the last fifty years of her life – but pressed on with her work and life of prayer regardless.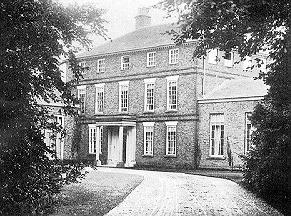 Anne too would be beset by doubts periodically, and it is likely such a period of doubt that contributed to her mental and physical collapse while a pupil at Roe Head school. The priest sent to tend to her at this time was a Moravian minister named James la Trobe. He later became a Bishop in the church and recalled his meetings with the young Anne Brontë: ''She was suffering from a severe attack of gastric fever [what we would now call typhoid] which brought her very low, and her voice was barely a whisper; her life hung on a slender thread. She soon got over the shyness natural on seeing a perfect stranger. The words of love, from Jesus, opened her ear to my words, and she was very grateful for my visits. I found her well acquainted with the main truths of the Bible respecting our salvation, but seeing them more through the law than the gospel, more as a requirement from God than His gift in His Son, but her heart opened to the sweet views of salvation, pardon, and peace in the blood of Christ, and, had she died then, I would have counted her His redeemed and ransomed child. It was not til I read Charlotte Brontë's 'Life' [he refers to the biography of Charlotte written by Elizabeth Gaskell] that I recognised my interesting patient at Roe Head."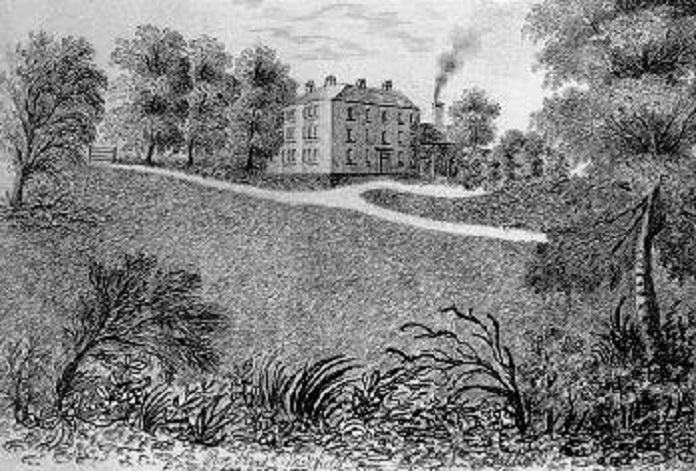 In Anne's poem we see these doubts resurfacing, but eventually she finds a 'shield of safety' in her faith and puts her trust in 'peace and hope and love'. Many people will find similar solace over the next two days as they reflect on Her Majesty Queen Elizabeth II at the time of her funeral, or as they think of their own loved ones they have lost. These are times that can often cause us to question our faith, whatever form it takes, but like Anne Brontë and Mother Teresa we must simply carry on, continue to hope and live our lives to the best of our abilities. I hope to see you again next week for another new Brontë blog post, and I love you now with Anne Brontë's hymnal poem, 'The Doubter's Prayer':
'Eternal power of earth and air,
Unseen, yet seen in all around,
Remote, but dwelling everywhere,
Though silent, heard in every sound.
If e'er thine ear in mercy bent
When wretched mortals cried to thee,
And if indeed thy Son was sent
To save lost sinners such as me.
Then hear me now, while kneeling here;
I lift to thee my heart and eye
And all my soul ascends in prayer;
O give me – give me Faith I cry.
Without some glimmering in my heart,
I could not raise this fervent prayer;
But O a stronger light impart,
And in thy mercy fix it there!
While Faith is with me I am blest;
It turns my darkest night to day;
But while I clasp it to my breast
I often feel it slide away.
Then cold and dark my spirit sinks,
To see my light of life depart,
And every fiend of Hell methinks
Enjoys the anguish of my heart.
What shall I do if all my love,
My hopes, my toil, are cast away,
And if there be no God above
To hear and bless me when I pray?
If this be vain delusion all,
If death be an eternal sleep,
And none can hear my secret call,
Or see the silent tears I weep.
O help me God! for thou alone
Canst my distracted soul relieve;
Forsake it not – it is thine own,
Though weak yet longing to believe.
O drive these cruel doubts away
And make me know that thou art God;
A Faith that shines by night and day
Will lighten every earthly load.
If I believe that Jesus died
And waking rose to reign above,
Then surely Sorrow, Sin and Pride
Must yield to peace and hope and love.
And all the blessed words he said
Will strength and holy joy impart,
A shield of safety o'er my head,
A spring of comfort in my heart.'