In this blog we're usually looking back two hundred years or so to the lives of Anne Brontë and the Brontë family, but this week brought us all too tangible evidence that history is a living thing happening right now rather than something which stopped somewhere in the annals of time. I have to use today's post to pay tribute to Her Majesty Queen Elizabeth II, and to look at expressions of loss and royalty in the Brontë works and letters.
As we've seen before, Queen Victoria was an ardent reader, and Charlotte Brontë's Jane Eyre was among her very favourite reads – a book she returned to again and again, as recorded in her diaries. We don't know whether her great-great-granddaughter, our late Queen Elizabeth II, was a fan of books or the Brontës, but we know that there was one quality that she definitely shared with those remarkable siblings from Haworth: duty.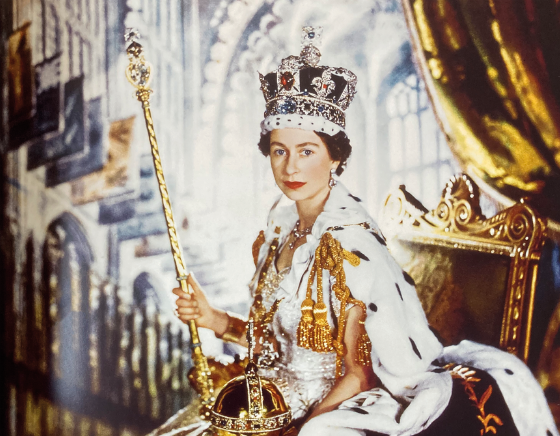 On her 21st birthday in 1947, the then Princess Elizabeth made a solemn vow: 'I declare before you all that my whole life whether it be long or short shall be devoted to your service and the service of our great imperial family to which we all belong.' Duty was everything and all to Her Majesty, and the same could equally be said of one Brontë in particular: Charlotte.
We read time and again in Charlotte's letters of her wanting to travel places and meet people but she cannot because she feels her duty was to remain at home to look after her elderly, and practically blind, father Patrick. It was not something that presented a tricky dilemma to Charlotte, for the answer was clear: duty to her father, and adherence to the role she had as daughter always had to come first.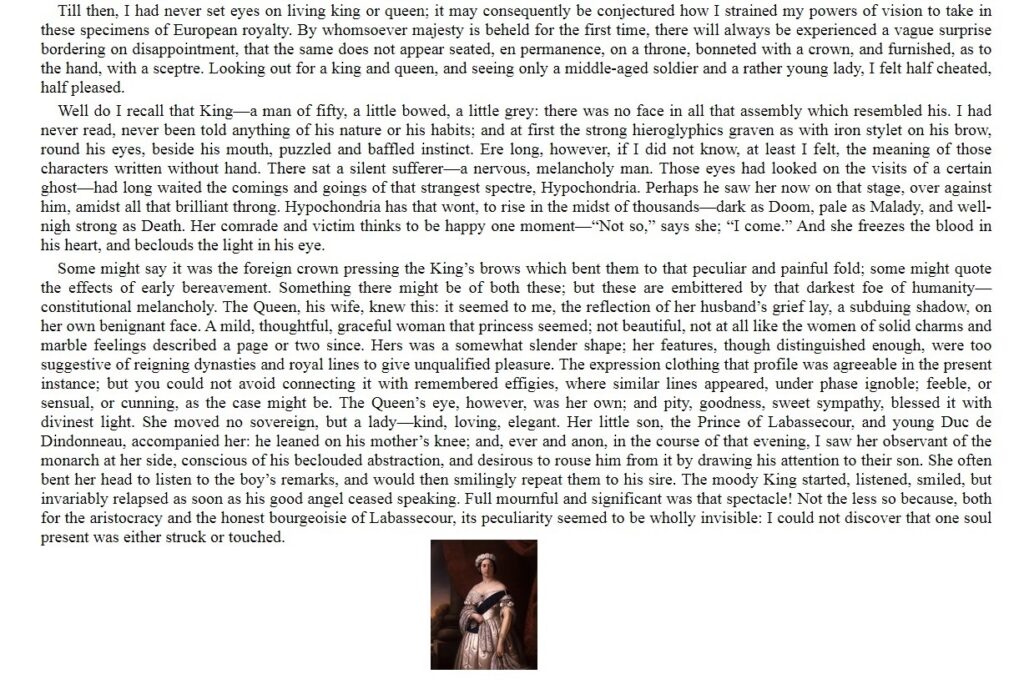 We are now in a period of official national mourning, and it is one in which we can pause for reflection and think of loved ones we have known and lost. Being royal, or being a genius author, does nothing to shield one from the same terrible pains of separation, and King Charles in particular has now to display tremendous strength and dignity now: in public he has had to step seamlessly into the role of monarch and figurehead, in private he has lost the mother who has been by his side for over 70 years. It is a heavy burden he has been forced to carry, and that is something that those who are making disrespectful comments and 'jokes' on social media should pause and reflect upon.
All the Brontës had to deal with loss and extreme tragedy in their lives, but Patrick and Charlotte had more to bear than most. We hear this in Charlotte's plaintive cry after the death of her youngest sibling Anne Brontë: 'I let Anne go to God, and felt He had a right to her. I could hardly let Emily go. I wanted to hold her back then, and I want her back now. Anne, from her childhood, seemed preparing for an early death. Emily's spirit seemed strong enough to bear her to the fullness of years. They are both gone, and so is poor Branwell, and Papa has now me only – the weakest, puniest, least promising of his six children. Consumption has taken the whole five… Friends and acquaintance seem to think this the worst time of suffering – they are sorely mistaken.'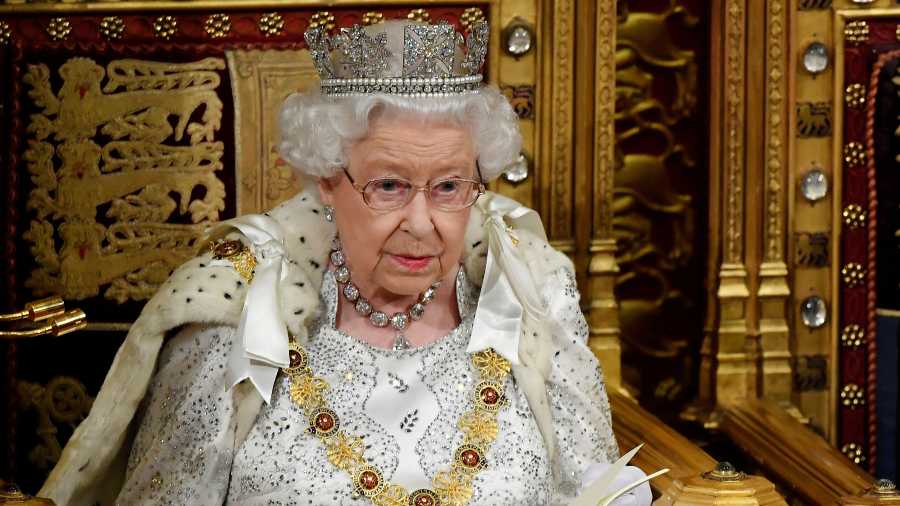 Charlotte Brontë, as we see throughout her novels, had the ability to sum complex situations up perfectly in just a few words. The following quote perfectly sums up the feeling of loss that the Royal family must be feeling now, and which all of us have felt at some moment in our lives. It was written not after a bereavement, but after the emigration of her great friend Mary Taylor to New Zealand. Although Mary had promised to return to the West Riding of Yorkshire, Charlotte seemed to know that she would never see her again. Mary's return to Gomersal in 1860 came five years after Charlotte's death.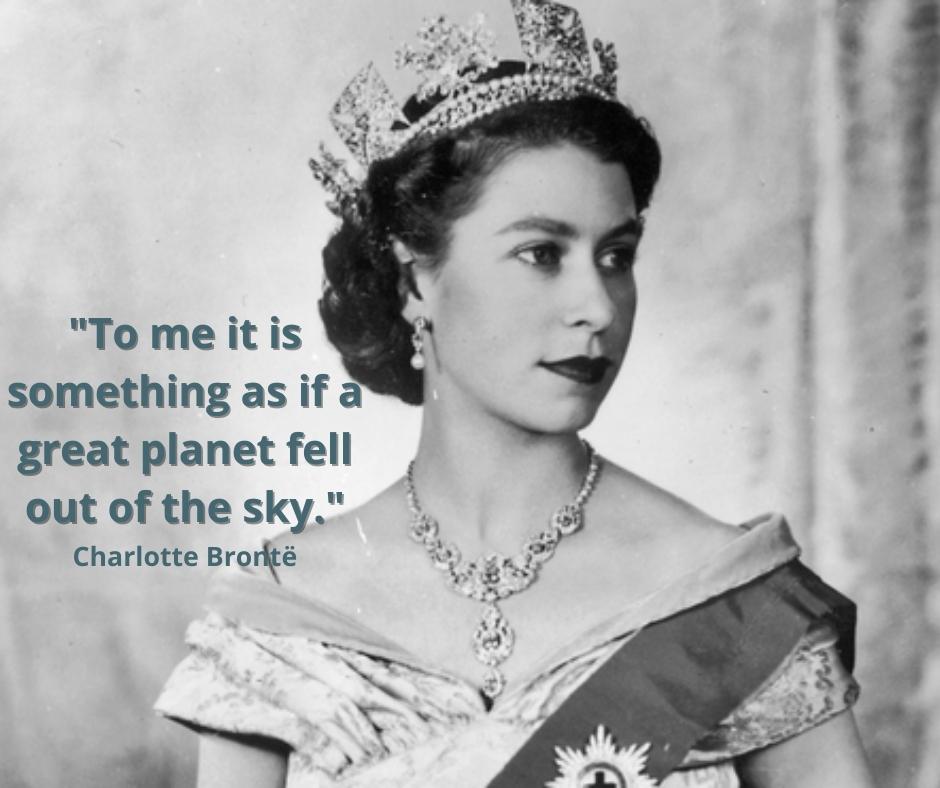 Whatever your views on the Royal Family, there can be little doubt of the huge impact that Queen Elizabeth II made on the United Kingdom, and of the great change that her passing has now caused. She certainly lived up to that promise she made as a young Princess, and that is something which is worthy of all our respect. I hope to see you next Sunday when normal service will be resumed with another new Brontë blog post.