On this day at two in the afternoon our beloved Anne Brontë died, aged 29. That is undoubtedly a great sadness, especially when we consider the impact it must have had on her sister Charlotte and father Patrick, and when we consider how much more wonderful writing she could have produced for posterity, and how much more happiness she could have experienced in her life.
Nevertheless, I won't be dwelling on sadness again today. We all have far too much sadness and uncertainty in our lives at the moment, and I believe that one of the greatest medicines of all is happiness. The writings of Anne Brontë and her sisters have been making people happy for over 170 years now, so today I am creating a brief post that doesn't mourn Anne Brontë but rather celebrates her life and work. It will have her beautiful words, and the beautiful sights of nature that she loved so much and referenced in her writing, such as the primroses at the head of this post and these bluebells: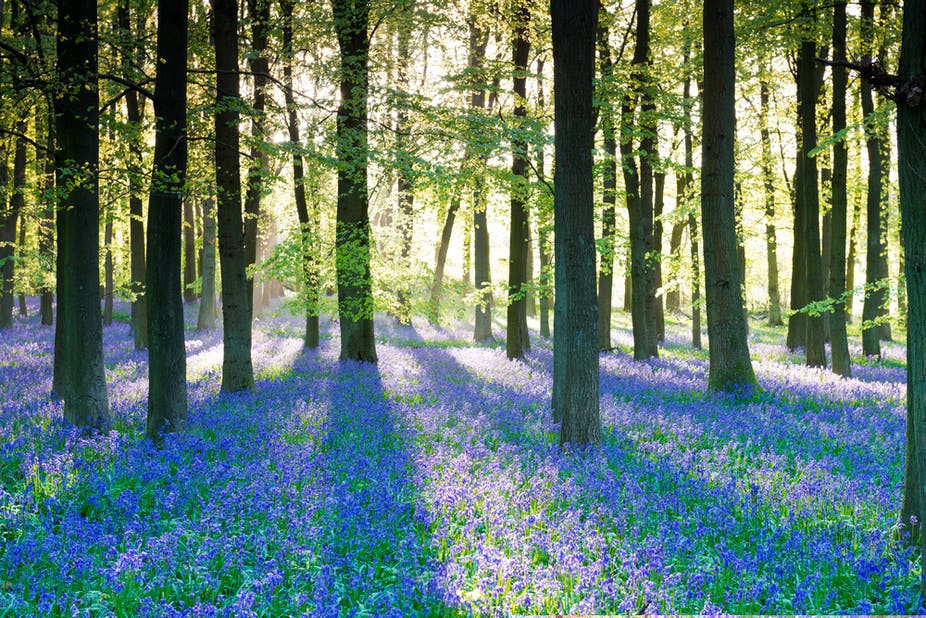 My Favourite Anne Brontë Novel: Agnes Grey
There are only two Anne Brontë novels to choose from, but what exceptional quality they both possess. Whilst The Tenant Of Wildfell Hall is the most celebrated of Anne's novels, and I love it dearly, Agnes Grey holds a special place in my heart. The reason is simply that it's short, perfectly written, and is in many ways autobiographical so when we read the novel we gain an understanding of Anne's time as a governess, and of her love for William Weightman. The ending here is simple, understated and, in my opinion, absolutely beautiful. And now I think I've said sufficient about why Agnes Grey is my favourite Anne Brontë novel:
'Our modest income is amply sufficient for our requirements: and by practising the economy we learned in harder times, and never attempting to imitate our richer neighbours, we manage not only to enjoy comfort and contentment ourselves, but to have every year something to lay by for our children, and something to give to those who need it. And now I think I have said sufficient.'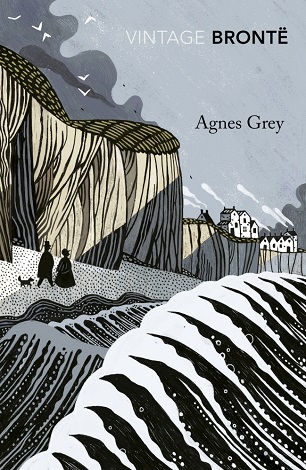 My Favourite Anne Brontë Poem: The Student's Serenade
This was a tough one – after all, Anne Brontë was a brilliant poet. Should I pick one of her poems of mourning for William Weightman such as 'A Reminiscence', or one of her powerful nature poems, such as 'Lines Composed In A Wood On A Windy Day', or perhaps the yearning beauty of 'Home'? All of those came close, but in the end I opted for The Student's Serenade – it transports us perfectly to a moment in time; we can picture the snow falling over the moors, and the narrator rushing out to wake up their beloved Maria to share the scene with them – alas, Maria will wake not from her sweetest sleep. Once again, like Agnes Grey, this is simple, perfectly constructed and beautiful.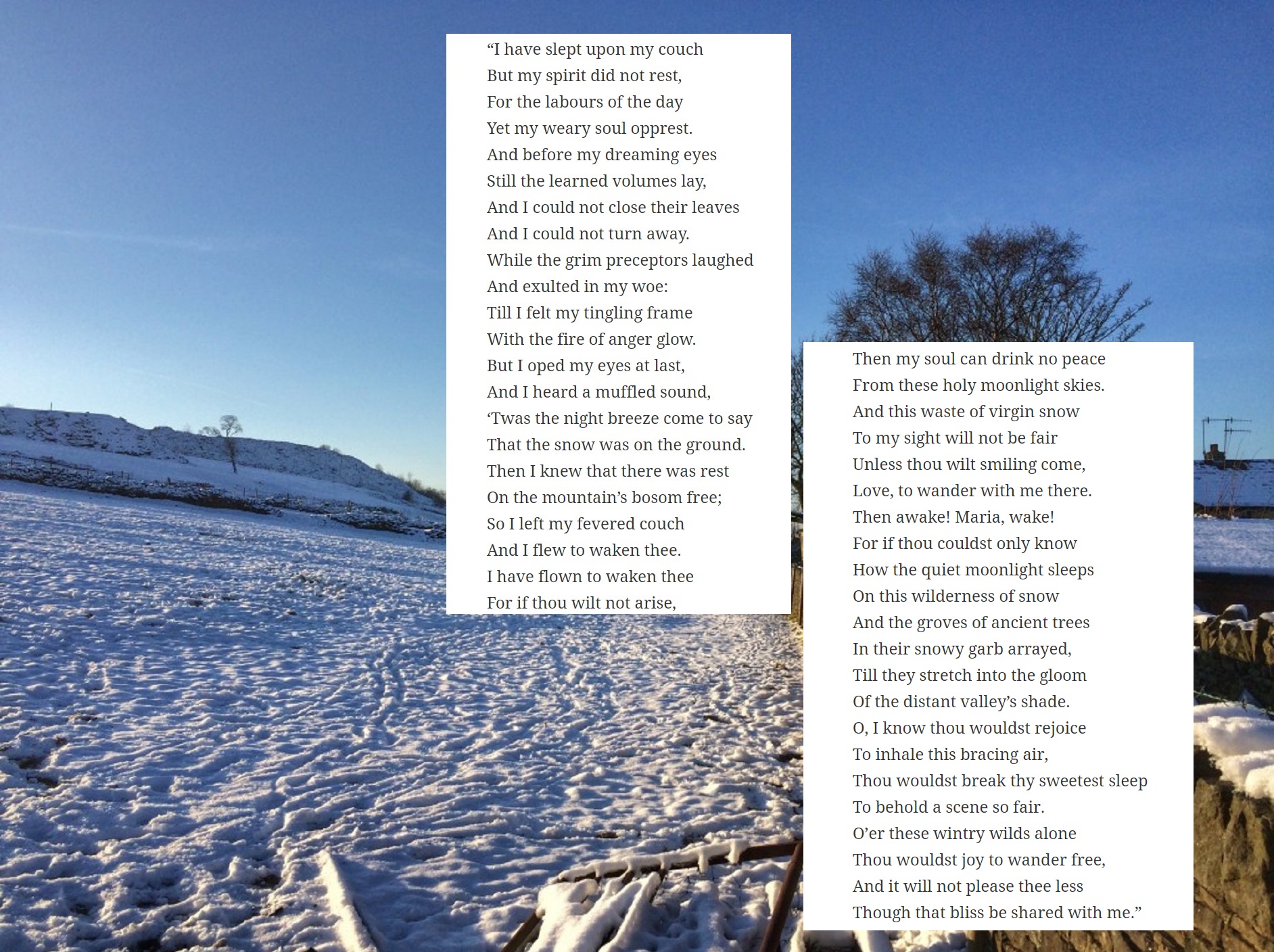 My Favourite Anne Brontë Quote:
I could have opted for a short phrase which we can all identify with: 'reading is my favourite occupation, when I have leisure for it and books to read'. I'm going for a longer quote though, and this time The Tenant Of Wildfell Hall emerges triumphant. How moving and beautiful is this scene when Helen, defiant and unbeaten despite all she has gone through, offers her love to Gilbert?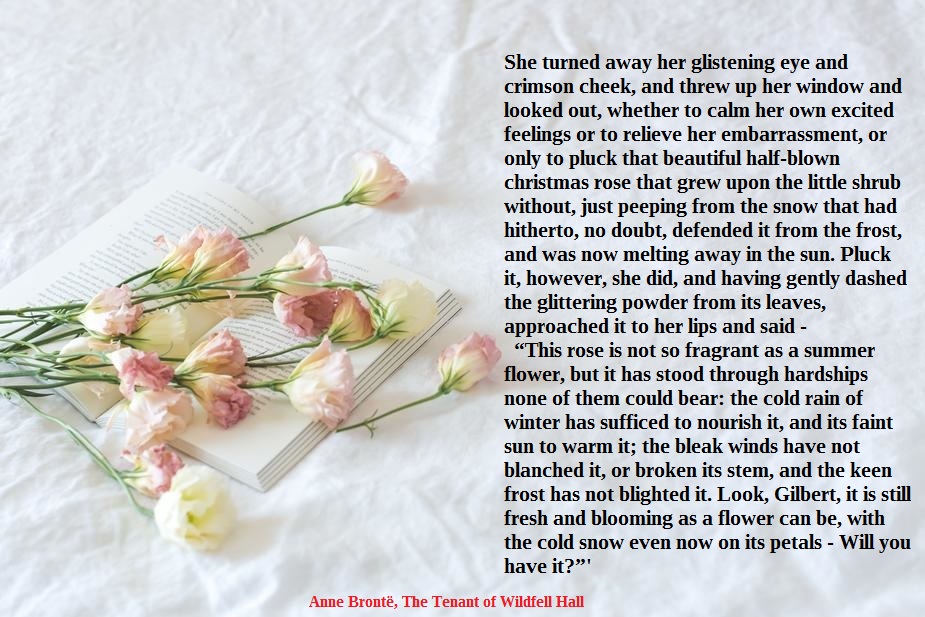 My Favourite Quote About Anne Brontë:
I love the Irish writer George Moore's pronouncement that, 'If Anne Brontë had lived ten years longer she would have taken a place beside Jane Austen, perhaps even a higher place.' I'm going to go, however, for a quote from a woman who had known Anne and her sisters. My favourite part of writing Crave The Rose: Anne Brontë At 200 was delving into the archives to find first person accounts of meetings with the Brontës. They make up the final section of the book, and I love reading them, especially this one from Tabitha Ratcliffe, first printed in 1910. Her maiden name was Tabitha Brown, and she was the younger sister of Brontë Parsonage servant Martha Brown; she had also worked in the Parsonage herself, when extra hands were needed. Nearly seventy years later, Tabitha still remembered Anne with clarity and love:
'She still preserves a few mementoes of the various members of the family: of Miss Branwell a silk shawl, of Mr Brontë a small hammer he used to use, and of Charlotte a delaine skirt and a white sprigged net veil – which latter has served as a christening veil for several of her grandchildren. Perhaps, however, her most interesting relic is a photograph on glass of the three sisters. "I believe Charlotte was the lowest and the broadest, and Emily was the tallest. She'd bigger bones and was stronger looking and more masculine, but very nice in her ways," she comments. "But I used to think Miss Anne looked the nicest and most serious like; she used to teach at Sunday school. I've been taught by her and by Charlotte and all." And it is on Anne that her glance rests as she says, "I think that is a good face." There is no doubt which of the sisters of Haworth was Mrs Ratcliffe's favourite.'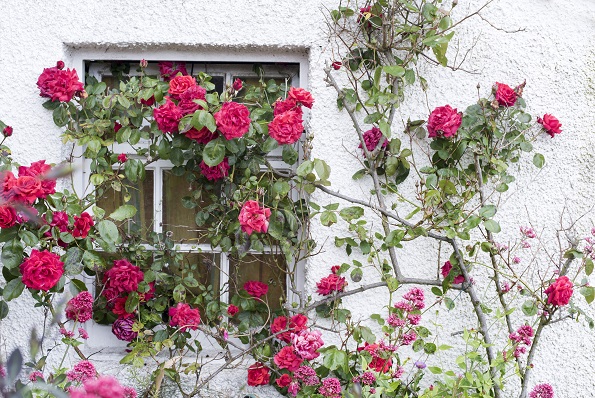 My Favourite Anne Brontë Artwork
Like all the Brontës, Anne was good at anything creative she turned her hand to. Her drawing of Roe Head School, created in the weeks after her arrival in 1835, is precise and excellent, and of course it's hard not to be impressed by her 'Sunrise Over Sea', but my very favourite piece of Anne's art is 'What You Please'. Created while she was at Thorp Green Hall, I believe the woman at the centre of the picture is Anne herself, and that she had created it for William Weightman – saying 'this is what you please', or 'I am what you please'. Perhaps she wanted to present it to him when she returned to Haworth? There's no proof of this of course, but it seems to resonate with me, and it's a nice thought to accompany a lovely and rather alluring picture.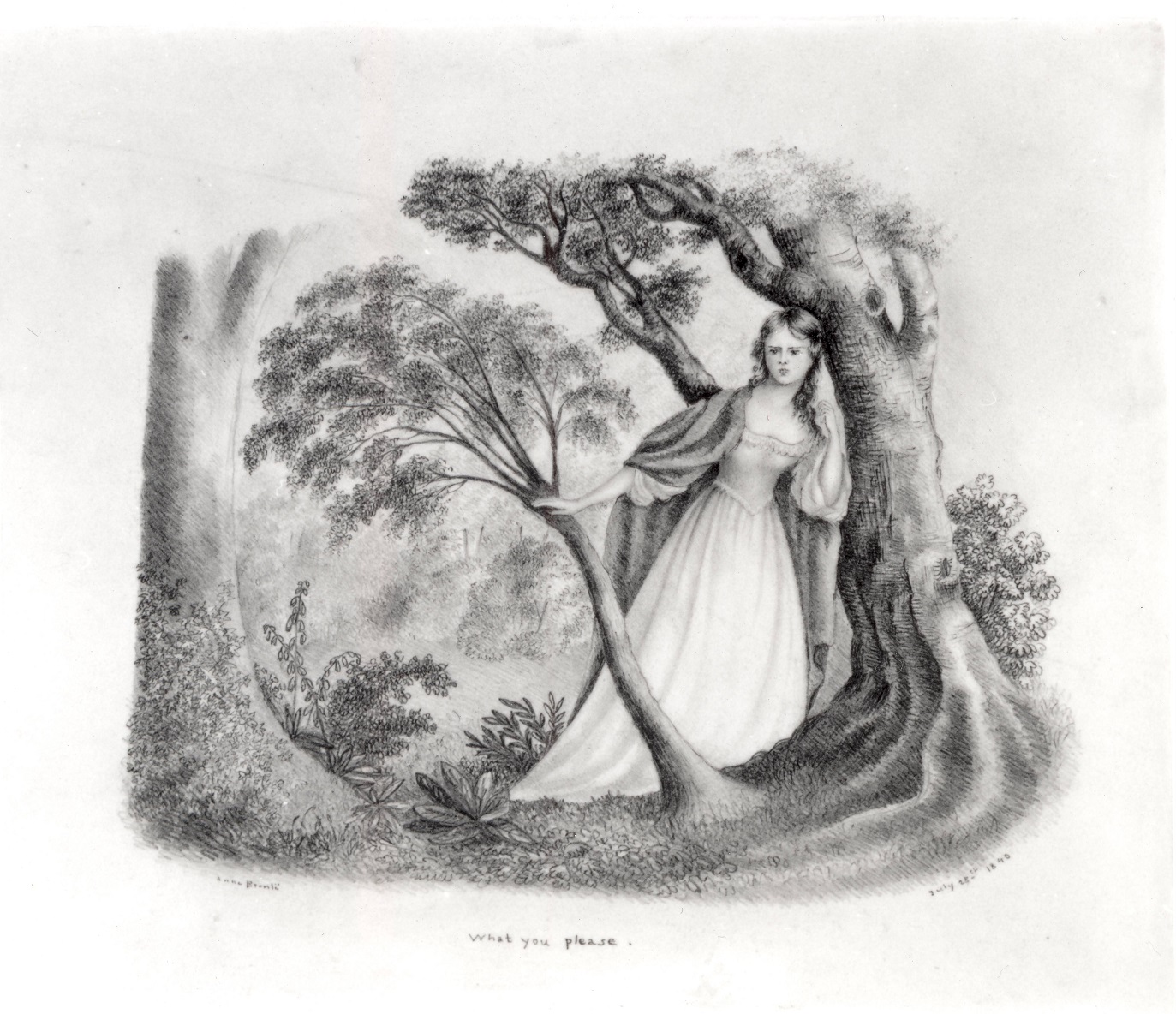 So I leave you with a lovely picture of Anne Brontë. These were all my personal favourites, but they're no more valid than your choices so I'd love to hear them. Let's not be sad today, let's celebrate a life worth celebrating. I will see you all on Sunday for another Brontë post; until then stay healthy and happy, and join me now in saying 'Thank you Anne Brontë!'