Today is a sad day for Brontë lovers everywhere, as it marks the anniversary of the death of Charlotte Brontë, an event that occurred on 31st March 1855.
After Anne's death in May 1849, Charlotte found herself the last of the six Brontë siblings. During the subsequent years her career as a writer prospered but she suffered increasing bouts of depression and neurosis. She could not even walk the moors in peace, sensing the spirits of Anne and Emily around her. It brought to her mind their poetry: 'Once I loved it, now I dare not read it, and am driven often to wish I could taste one draught of oblivion and forget much that, while mind remains, I shall never forget.'
Nevertheless, in her final year she did at last find some real happiness and inner peace, much to her surprise. When she married Arthur Bell Nicholls on June 29th 1854, after a long campaign of wooing that had at first seemed far from propitious, she professed little liking for him, but after the wedding she rapidly fell in love with him. It seems that she also rapidly fell pregnant; whilst never mentioned specifically by her in her correspondence of this time she does seek advice from people who have had babies, in guarded language that can be easily interpreted. The Brontë Parsonage Museum also has a tiny, beautiful and moving baby bonnet that a friend had made for Charlotte in readiness for the impending happy event. It was never to occur.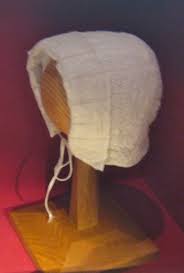 By 19th January 1855, Charlotte was confined to bed with nausea, but thought little of it, and she was making plans to visit Ellen Nussey at the end of January. Before that time however her condition had sharply deteriorated to the extent that she didn't even have strength to write back to Ellen's letters.
When she died the cause of death was given as consumption, and it seems likely that all of the Brontë children had some latent level of tuberculosis in them throughout their lives, but this wasn't the disease that claimed Charlotte. An expert opinion was given in 1972 by Professor Philip Rhodes, Professor of Obstetrics and Gynaecology at the University of London. He stated that 'the evidence is quite clear that she died of hyperemesis gravidurum, the pernicious vomiting of pregnancy.'
Charlotte became unable to eat, until even the sight of food made her vomit. She was becoming increasingly thin and weak, but without today's medical understanding of this condition doctors didn't know how to treat what should have been an easily manageable condition. After two months of vomiting, inability to eat and continuous fatigue, the bed ridden Charlotte suddenly changed. She was now ravenous, and frequently delirious. It was too late, there was nothing to be done.
Her last words were said to Arthur, her husband of just nine months, as he knelt by her side weeping and praying. A rare moment of clarity possessed her: 'Oh, I am not going to die am I? He will not separate us, we have been so happy.'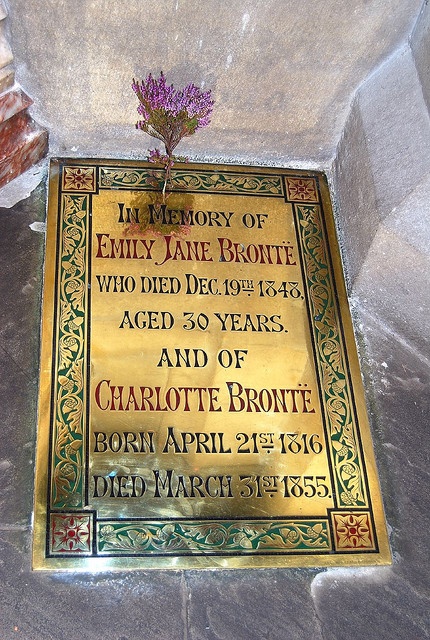 On 31st March 1855, Charlotte Brontë Nicholls died. The Brontë line was now at an end forever, and her father Patrick had the unhappy fate of outliving them all. They are gone, and yet in a very real sense Charlotte, Emily, and Anne Brontë live on through their words, through their imagination, through their genius.