Valentine's Day fast approaches. On this day in 1840, in a rather desolate moorside parsonage, three sisters and their best friend could have no idea what would happen next. These sisters were Anne, Emily and Charlotte Brontë of course, and they little suspected that in just two days they would receive their first ever Valentine's cards! We've looked before at the story of these cards and the kindly person who sent them to the Brontës and their friend Ellen Nussey, so in today's post we will look at fine examples of love poetry from our beloved Brontë sisters.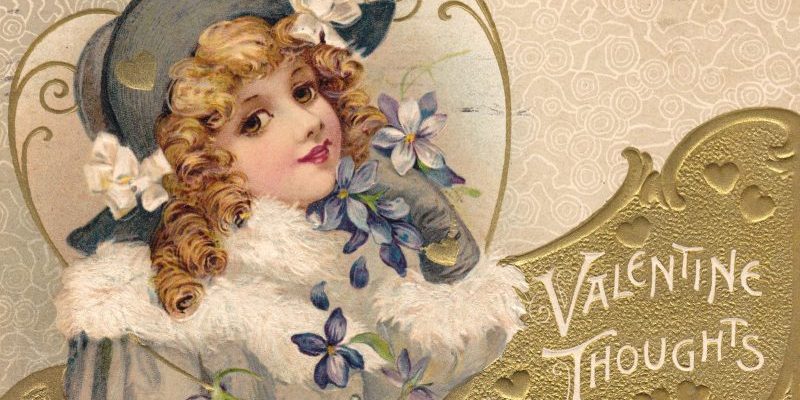 The sender of the cards wrote personalised verse in each. Alas those verses have long since disappeared into the ether, but we can safely say that it would be hard for them to match up to the Brontë poetry. We shall commence with Charlotte Brontë. It's fair to say that whilst her skills as a novelist were magnificent, she was less accomplished than her sisters as a poet. Her verse is often overly long and overwrought, but she was still capable of writing fabulous poetry.
Today we look at one of Charlotte's finer poems: 'Stanzas'. It was one of Charlotte's selections in Poems by Currer, Ellis and Acton Bell, the very first Brontë book to be published. Its composition came after Charlotte's return from Brussels, so we can easily speculate that its inspiration was her great unrequited love Monsieur Constantin Heger (her 'God divine' as expressed in this poem):
"If thou be in a lonely place,
If one hour's calm be thine,
As Evening bends her placid face
O'er this sweet day's decline;
If all the earth and all the heaven
Now look serene to thee,
As o'er them shuts the summer even,
One moment – think of me!
Pause, in the lane, returning home;
'Tis dusk, it will be still:
Pause near the elm, a sacred gloom
Its breezeless boughs will fill.
Look at that soft and golden light,
High in the unclouded sky;
Watch the last bird's belated flight,
As it flits silent by.
Hark! for a sound upon the wind,
A step, a voice, a sigh;
If all be still, then yield thy mind,
Unchecked, to memory.
If thy love were like mine, how blest
That twilight hour would seem,
When, back from the regretted Past,
Returned our early dream!
If thy love were like mine, how wild
Thy longings, even to pain,
For sunset soft, and moonlight mild,
To bring that hour again!
But oft, when in thine arms I lay,
I've seen thy dark eyes shine,
And deeply felt, their changeful ray
Spoke other love than mine.
My love is almost anguish now,
It beats so strong and true;
'Twere rapture, could I deem that thou
Such anguish ever knew.
I have been but thy transient flower,
Thou wert my god divine;
Till, checked by death's congealing power,
This heart must throb for thine.
And well my dying hour were blest,
If life's expiring breath
Should pass, as thy lips gently prest
My forehead, cold in death;
And sound my sleep would be, and sweet,
Beneath the churchyard tree,
If sometimes in thy heart should beat
One pulse, still true to me."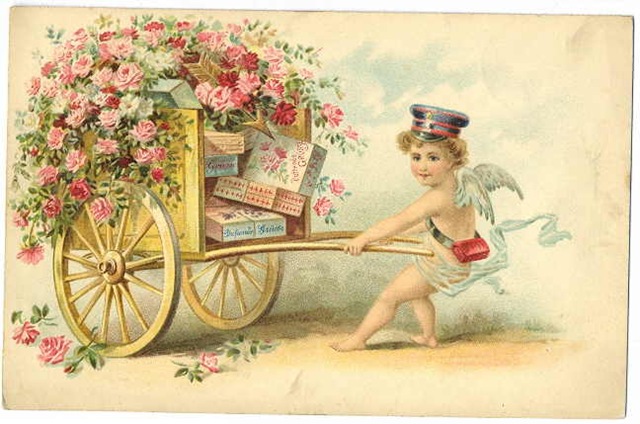 We turn next to Emily Brontë. Undoubtedly the greatest Brontë poet, and one of the greatest poets of all time, her verse rarely turned to what we would think of as romantic love. The common themes of Emily's poetry were nature, death and war but she did ponder the nature of love on one occasion.
Emily comes to the conclusion that love is transient and worthless compared to a great friendship, and this poem entitled 'Love and Friendship' reveals the true love of her life; despite the inventions of a certain recent film, Emily's closest bond in life was with her younger sister Anne:
"Love is like the wild rose-briar,
Friendship like the holly-tree –
The holly is dark when the rose-briar blooms
But which will bloom most constantly?
The wild-rose briar is sweet in the spring,
Its summer blossoms scent the air;
Yet wait till winter comes again
And who will call the wild-briar fair?
Then scorn the silly rose-wreath now
And deck thee with the holly's sheen,
That when December blights thy brow
He may still leave thy garland green."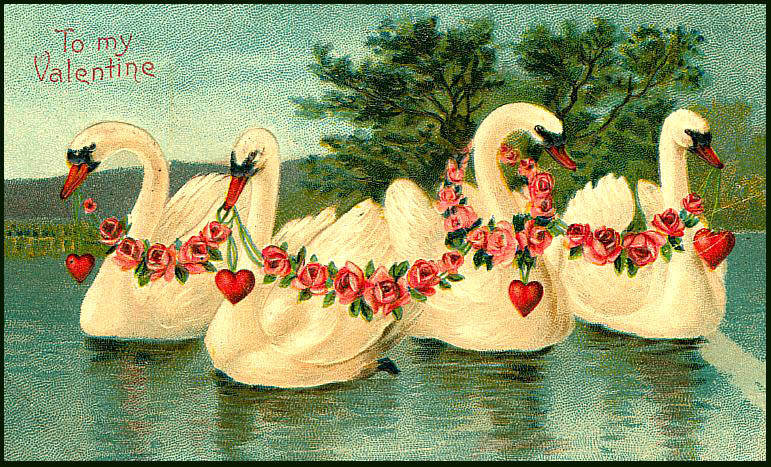 So now we turn finally and fittingly to Anne Brontë, like Emily a poet of the first class. We can easily say that Charlotte's poem was written for Monsieur Heger, and that Emily's poem was written for Anne herself, but who was the subject of Anne Brontë's poem, 'To -'? It was the person mentioned at the head of this post: the man who sent the sisters their first Valentine's cards – William Weightman.
Anne's poem speaks evocatively of a lost love. It's a powerful poem, one that is clearly written by someone who has experienced love, and loss. Anne dated this poem December 1842, just four months after Weightman's sudden death:
"I will not mourn thee, lovely one,
Though thou art torn away.
'Tis said that if the morning sun
Arise with dazzling ray
And shed a bright and burning beam
Athwart the glittering main,
'Ere noon shall fade that laughing gleam
Engulfed in clouds and rain.
And if thy life as transient proved,
It hath been full as bright,
For thou wert hopeful and beloved;
Thy spirit knew no blight.
If few and short the joys of life
That thou on earth couldst know,
Little thou knew'st of sin and strife
Nor much of pain and woe.
If vain thy earthly hopes did prove,
Thou canst not mourn their flight;
Thy brightest hopes were fixed above
And they shall know no blight.
And yet I cannot check my sighs,
Thou wert so young and fair,
More bright than summer morning skies,
But stern death would not spare;
He would not pass our darling by
Nor grant one hour's delay,
But rudely closed his shining eye
And frowned his smile away,
That angel smile that late so much
Could my fond heart rejoice;
And he has silenced by his touch
The music of thy voice.
I'll weep no more thine early doom,
But O! I still must mourn
The pleasures buried in thy tomb,
For they will not return."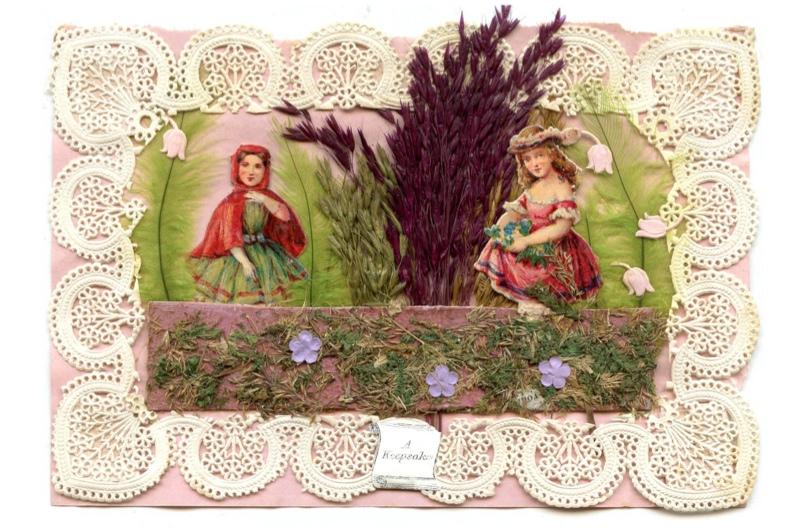 Apologies for the absence of a post last week – the technical gremlins struck, but I'm so pleased to be back today and, Deo volente, there will be another new Brontë blog post next Sunday. I hope you can join me then, and I hope that, however you spend it, you have a very happy Valentine's day on Tuesday.