This week saw the celebration of National Poetry Day, and it was great to see so many professions of love for poetry right across the internet. Poetry was a great love of the Brontës too, and of course it was this passion that led to the very first Brontë book: Poems by Currer, Ellis and Acton Bell.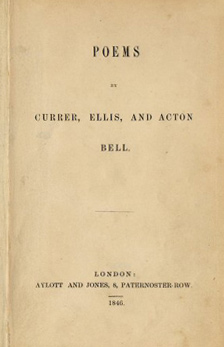 It's universally accepted that Emily Brontë was the greatest Brontë poet, and the seminal literary critic F. R. Leavis lauded Emily as one of the finest poets of the nineteenth century, which is high praise indeed. Nevertheless, her siblings could also produce excellent verse (including brother Branwell Brontë who wrote under the pseudonym of Northangerland). Charlotte, a genius novelist of course, was perhaps the least consistent poet – her verse is typically much longer than that of her sisters, but she was capable of writing first class poems on occasion. To my mind, Anne Brontë was the second greatest Brontë poet, and in today's post we're going to look at a fine example of her poetic composition.
Whilst Emily Brontë takes the plaudits today, Anne was the only Brontë sister to have her poetry published without having to pay for it (the sisters had to use the legacy left by their Aunt Elizabeth Branwell to pay for the publication of their volume of verse). In fact, Anne had two of her poems published, and we have a first hand account of one such instance from loyal friend Ellen Nussey:
'I observed a slow smile spreading across Anne's face as she sat reading before the fire. I asked her why she was smiling, and she replied: "Only because I see they have inserted one of my poems."'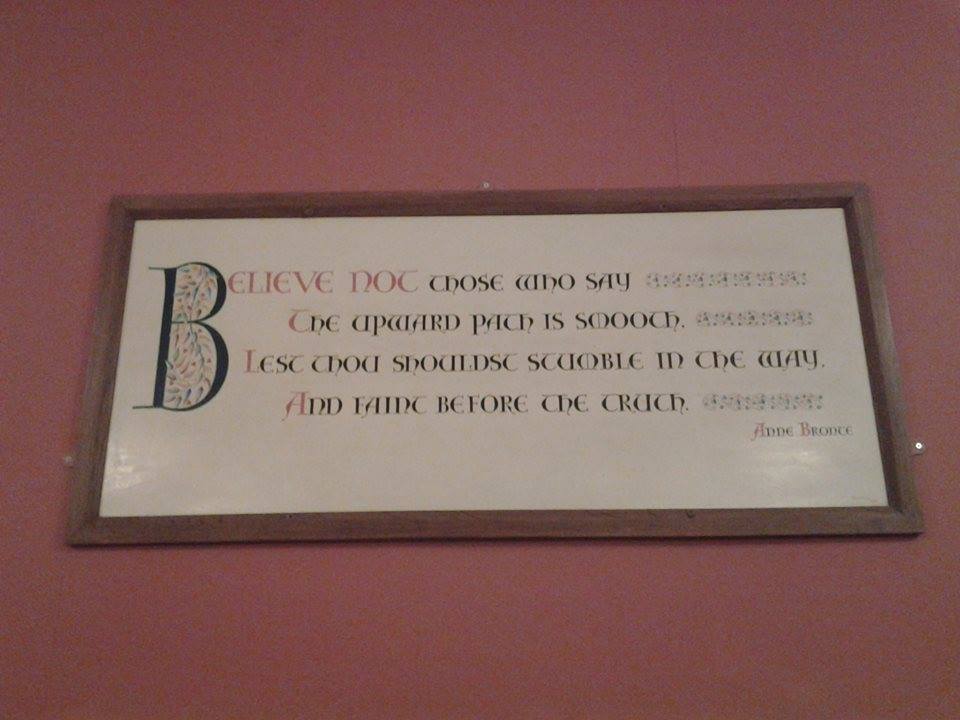 The poem was 'The Narrow Way', Anne's poem of faith and duty, and its publication was in the prestigious Fraser's Magazine – who also published Anne's poem 'The Three Guides'. It was a moment of triumph for Anne in a time of trial and tragedy, for the visit upon which Ellen saw this smile was in December 1848, by which point Anne's beloved sister Emily had died and she herself was gravely ill.
There are three recurring themes to be found in Anne Brontë's poetry. We have religious poems, such as the aforementioned 'The Narrow Way' and 'The Three Guides'. We also have nature poems, such as 'Lines Composed In A Wood On A Windy Day', and then we have Anne's love poems. My opinion is that many of these poems were inspired by the love that Anne had for her father's assistant curate William Weightman (it was Anne who loved him of course and whose love was to some extent reciprocated, I believe, and certainly not Emily as the new film is about to suggest). The kindly, handsome Weightman was doomed to die young after contracting cholera from a sick parishioner he visited, but his untimely death was the catalyst for a series of poems of love and loss that make up some of Anne's finest and most heartfelt work.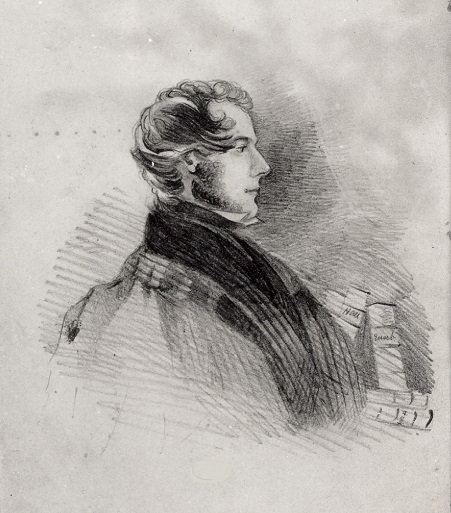 I hope you can join me next week for another new Brontë blog post, and that your week ahead has some poetry in it. I leave you now with one of Anne's finest poems. It is simply entitled 'To -', so that the subject of the poem, the love who has passed away, will always remain a secret. Or perhaps not. Anne wrote this poem in December 1842, less than four months after the death of William Weightman.
"I will not mourn thee, lovely one,
Though thou art torn away.
'Tis said that if the morning sun
Arise with dazzling ray
And shed a bright and burning beam
Athwart the glittering main,
'Ere noon shall fade that laughing gleam
Engulfed in clouds and rain.
And if thy life as transient proved,
It hath been full as bright,
For thou wert hopeful and beloved;
Thy spirit knew no blight.
If few and short the joys of life
That thou on earth couldst know,
Little thou knew'st of sin and strife
Nor much of pain and woe.
If vain thy earthly hopes did prove,
Thou canst not mourn their flight;
Thy brightest hopes were fixed above
And they shall know no blight.
And yet I cannot check my sighs,
Thou wert so young and fair,
More bright than summer morning skies,
But stern death would not spare;
He would not pass our darling by
Nor grant one hour's delay,
But rudely closed his shining eye
And frowned his smile away,
That angel smile that late so much
Could my fond heart rejoice;
And he has silenced by his touch
The music of thy voice.
I'll weep no more thine early doom,
But O! I still must mourn
The pleasures buried in thy tomb,
For they will not return."