Last week we celebrated the 203rd birthday of the wonderful Emily Brontë, but there was another Brontë anniversary taking place for it also marked the return from honeymoon of Charlotte Brontë in 1854 – or Charlotte Brontë Nicholls as she then styled herself.
In this week's post we're going to take a look at Charlotte Brontë's honeymoon, and thankfully we have a great source for our information – the letters of Charlotte herself. As many people have been finding over the last year, there are many great places to see in the British Isles, and Charlotte enjoyed her month long honeymoon in Ireland, birthplace of her husband Arthur Bell Nicholls, after travelling through Wales.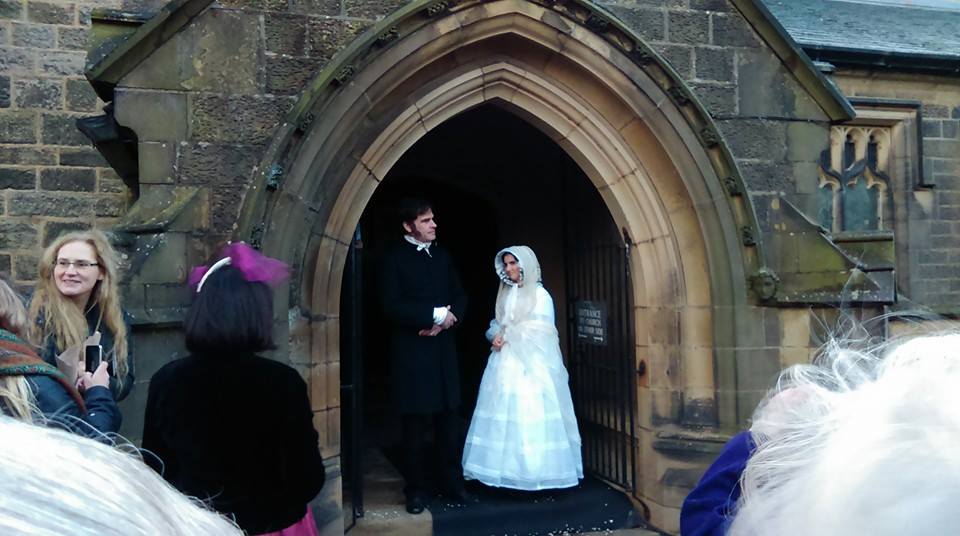 We also have a report of Charlotte and Arthur setting off on their honeymoon on 29th June 1854 thanks to the recollection of James Robinson, a young trainee teacher who was present at their wedding:
'Directly the ceremony was over, and the interested parties had gone to the parsonage, a carriage and pair drove up from Keighley. There was no station at Haworth then. I remember there was a bay horse and a grey one, and in a few moments Miss Brontë and Mr. Nicholls, now married, were away on their honeymoon.'
We can be thankful that Charlotte found time on her honeymoon to write some detailed and enlightening letters, for they give us a fascinating insight into this happy time for her. There are five such letters, and the first was written to her great friend, and bridesmaid, Ellen Nussey:
Charlotte Brontë to Ellen Nussey, 29th June 1854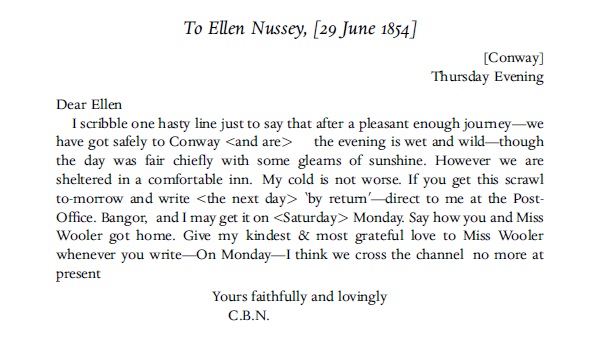 As we shall see, Charlotte sailed from Wales to Ireland. Whilst in Wales she found time to draw this beautiful sketch of Conwy Castle.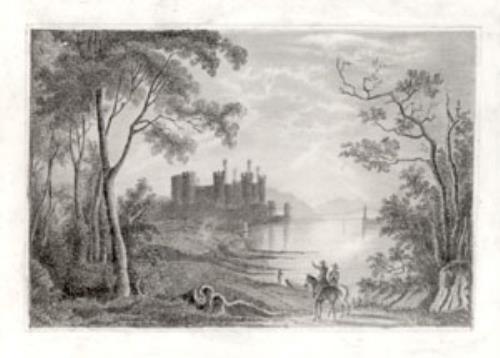 Charlotte Brontë to Margaret Wooler, 10th July 1854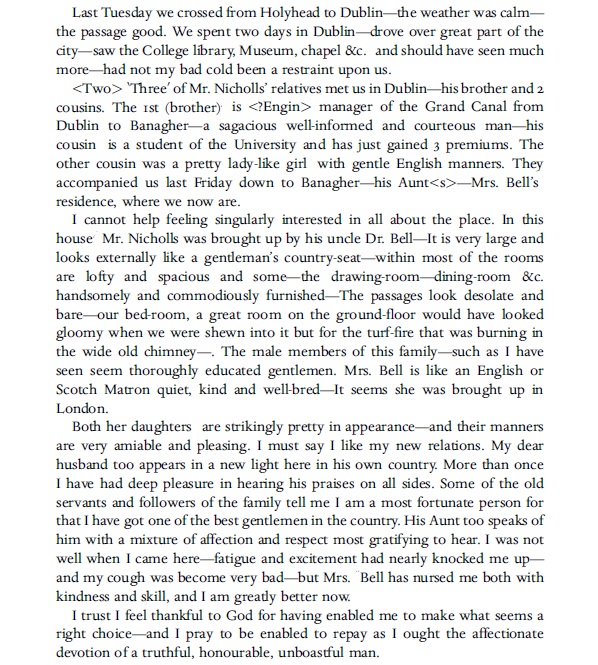 Charlotte is fascinated by the home and family of her new husband, Hill House in Banagher, County Offaly, around 80 miles west of Dublin. She is particularly charmed by Arthur's cousin Mary who is a 'pretty, lady-like girl with gentle English manners.' This cousin was like a sister to Arthur, they were brought up together after his uncle the Reverend Bell of Banagher became his guardian. Ten years after this meeting, and nine after Charlotte's tragic death, Mary Bell and Arthur Bell Nicholls were married.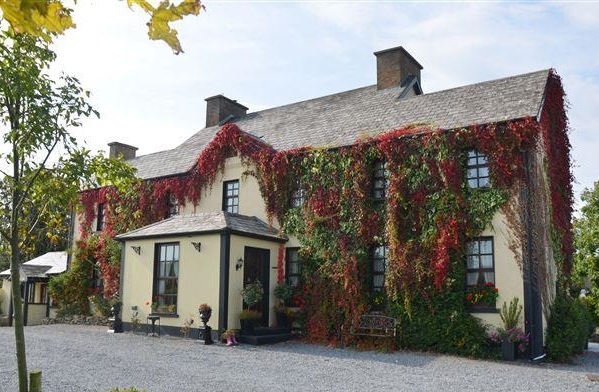 Charlotte Brontë to Catherine Wooler, 18th July 1854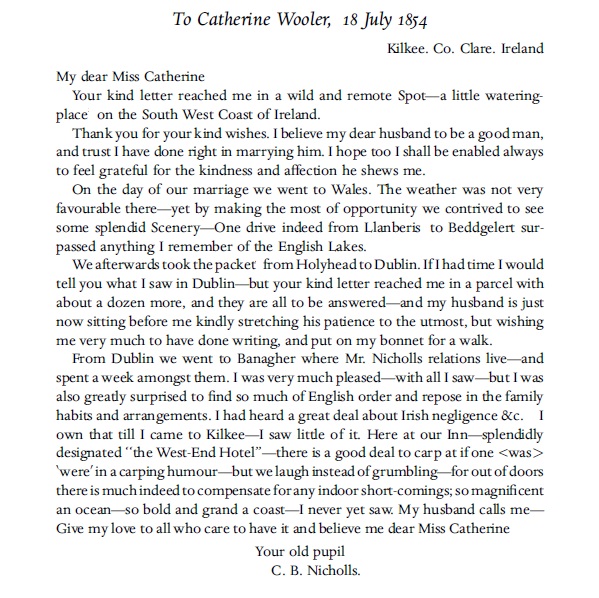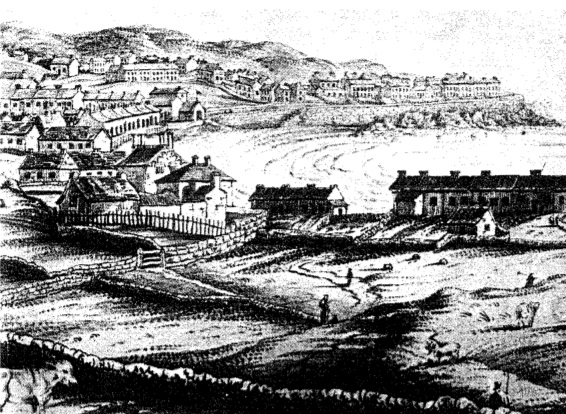 Catherine Wooler was younger sister to Margaret, and had also taught Charlotte at Roe Head school. Charlotte and Arthur loved the wild Atlantic coastline of Kilkee, and the resort still remembers Charlotte. She is mentioned here on this sign, underneath a picture of a rather different visitor to Kilkee: Che Guevara.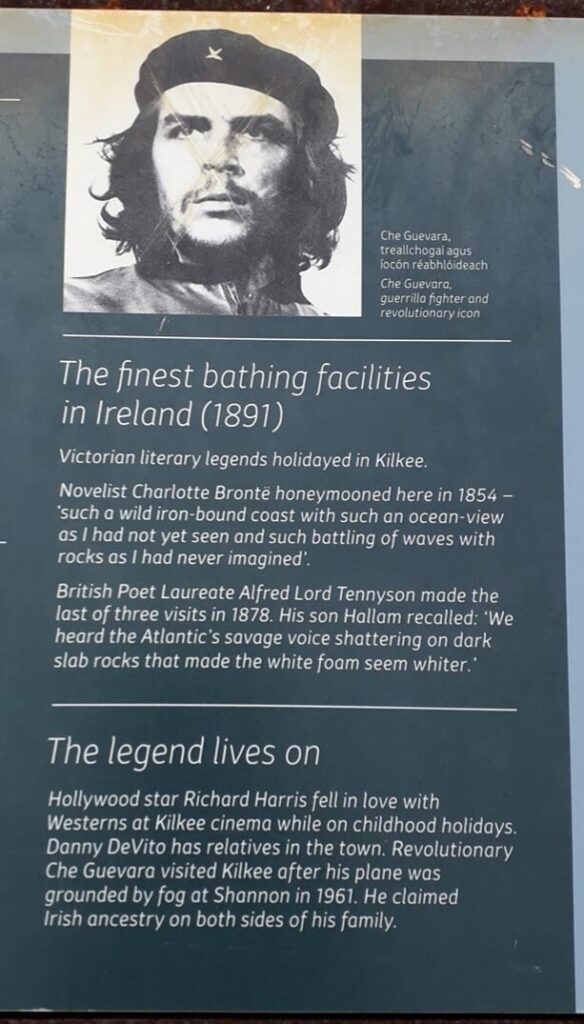 Charlotte Brontë to Catherine Winkworth, 27th July 1854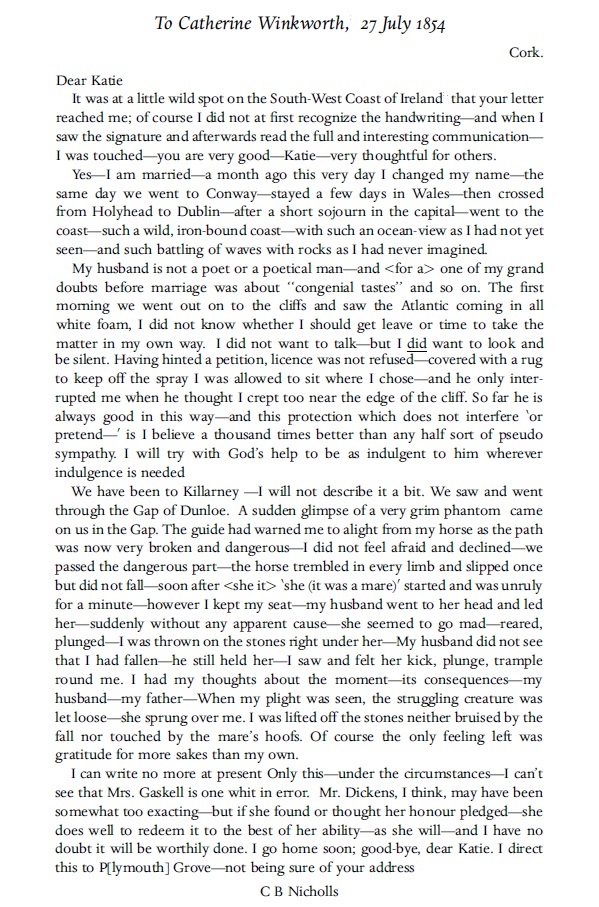 Catherine Winkworth, or Katie as she was known to Charlotte, was a close friend of Elizabeth Gaskell and had met Charlotte at Gaskell's Plymouth Grove home in Manchester. In this letter we get an account of an incident that could have ended Charlotte's life. Thrown from her horse at the  spectacularly beautiful Gap of Dunloe, a sometimes treacherous passageway in the Macgillycuddy's Reeks, she narrowly avoids being trampled to death. It seems strangely reminiscent of a scene which Charlotte had written seven years earlier: Rochester being thrown from his horse at his first encounter with Jane Eyre.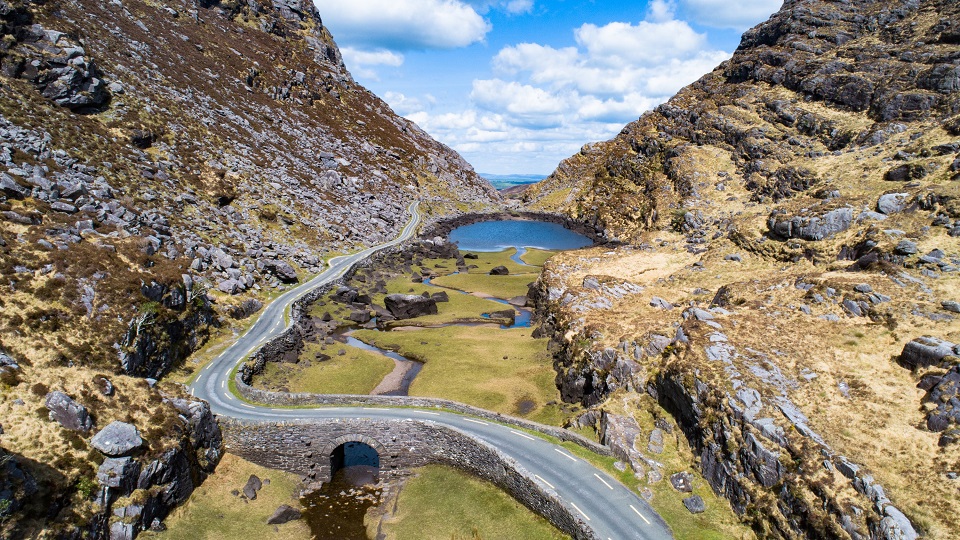 Charlotte Brontë to Ellen Nussey, 28th July 1854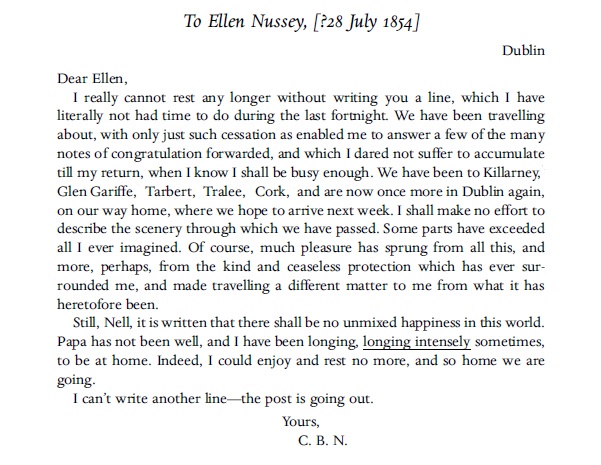 Charlotte's Irish adventure has come to an end, and she is once more in Dublin (that's Dublin Castle at the head of this post) waiting to sail back to Wales. From these letters we see that Charlotte has had a hugely enjoyable, and certainly memorable, honeymoon. She loved Ireland, the land of her father, and her love for her new husband was growing by the day.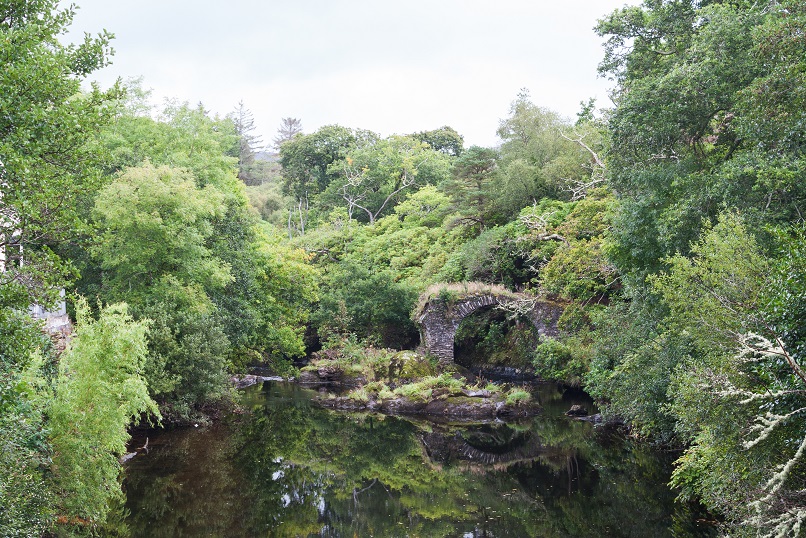 There is a sadder note, however, as we hear of Charlotte's concern for her father's health. Unfortunately, I found a little over a week ago that my own health is not as ship shape as I thought it was. I don't want to go into too much detail, but I hope to be able to continue writing these Brontë blog posts for a long time yet, but if I have to miss some weeks or if posts are late then I hope you will understand. Anyway, let's end on a happier note and remember the happy moments that Charlotte spent in Ireland. I hope to see you all again next week for another new Brontë blog post.