This week marked the 238th birthday of a very special woman indeed – for on the 15th April 1783 Maria Branwell was born in Penzance; between 1814 and 1820 she became the mother of Maria, Elizabeth, Charlotte, Branwell, Emily and Anne Brontë.
The story is well known of how Maria made her journey north to Yorkshire in the summer of 1812, where she had been offered a position at Woodhouse Grove School near Rawdon, a Methodist school recently opened by John and Jane Fennell, Maria's uncle and aunt. The distance travelled between Penzance and Yorkshire was more than 400 miles; to put that into perspective it's a greater distance, as the crow flies, than the journey Charlotte and Emily Brontë took from Haworth to Brussels.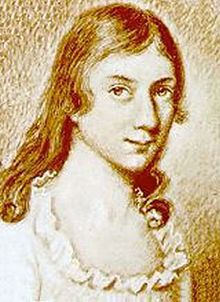 It was also an arduous, and potentially dangerous, journey, as we shall see. There were two ways to travel from Penzance to Yorkshire at this time, well before the world changing 1825 opening of the rail line running between Stockton and Darlington of course; firstly, the passenger could sail from Cornwall, around the Welsh coast, and up to Liverpool, before taking a horse drawn coach from Liverpool across the Pennines; alternatively, passengers could travel by coach from Cornwall to Yorkshire – a long journey involving many changes, but it is likely that Maria Branwell opted for this more cost effective solution, with her possessions to be sent after her by ship.
This coach journey typically took around ten days, and brought with it such challenges that some passengers made wills before embarking upon such an endeavour. The dangers of travelling by sea, in particular, were brought home to Maria not long after her arrival in Yorkshire, as we see in one of the early letters that she sent to the beau in her life – Patrick Brontë:
'I mentioned having sent for my books, clothes, etc. On Saturday evening about the time you were writing the description of your imaginary shipwreck, I was reading and feeling the effects of a real one, having then received a letter from my sister giving me an account of the vessel in which she had sent my box being stranded upon the coast of Devonshire, in consequence of which the box was dashed to pieces with the violence of the sea, and all my little property, with the exception of a very few articles, being swallowed up by the mighty deep.'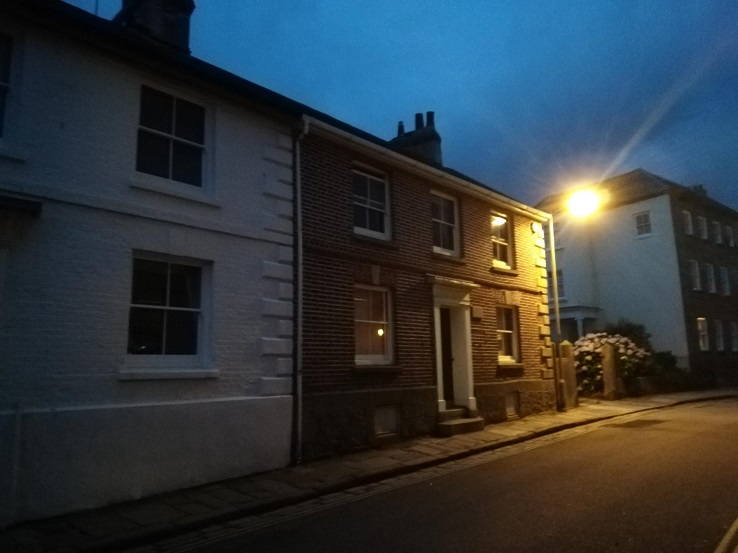 It seems likely that Maria had entrusted the job of sending on her property to her elder sister Elizabeth, later famous as Aunt Branwell. The ship was wrecked, and most of Maria's possessions ended up in 'Davy Jones's locker'. We get a clue to Maria's priorities in life, and her character, by the order in which she lists her lost items – first and in the position of importance are her books. One book of Maria's which was rescued from the sea was a religious biography called The Remains Of Henry Kirke White (that's it at the head of this post). White was a popular poet at the time noted for his piety, whom had died at the young age of 21. Maria's copy was recently sold at auction for the sum of £200,000 – largely thanks to the writing made within the book by her daughter Charlotte. Ironically, the author of the book was a man who had discouraged Charlotte Brontë from writing at all: Robert Southey.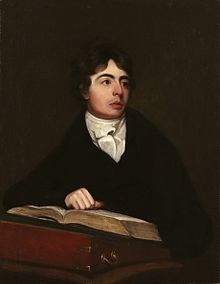 The aforementioned Elizabeth Branwell also followed in Maria's carriage steps by travelling from Penzance to Yorkshire not once but twice – firstly she joined her sister, and brother-in-law Patrick, in Thornton for over a year in 1815 and 1816. Returning to Penzance she must have thought she would never see her sister and nieces again, but of course as Maria entered her final illness in 1821 Elizabeth Branwell answered the call once more; this time there would be no return, and Aunt Branwell remained in Haworth, far from her Cornish home, from 1821 until her death 21 years later.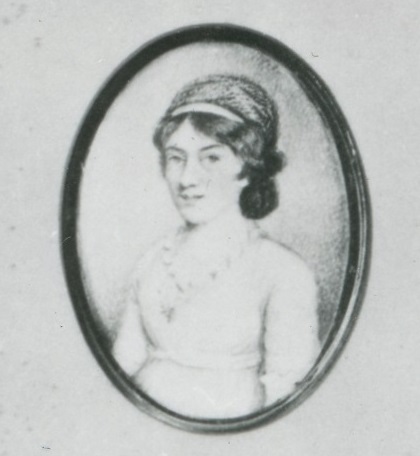 It seems likely, however, that Maria and Elizabeth were not the only members of the Branwell family of Penzance who had made the long journey to the West Riding of Yorkshire. Benjamin Branwell was born in 1775, a year before his sister Elizabeth, and was the only son in the Branwell family who survived infancy. He became a successful local businessman, magistrate and politician – being made Mayor of Penzance in 1809. He was also a very pious man, and very loyal to the Methodist cause that was so popular in Cornwall, and it is that cause which seems to have brought Benjamin Branwell to another area of the country where Methodism had hold: Yorkshire.
In his 1898 book Thornton and the Brontës William Scruton asserted that Benjamin Branwell had travelled to Yorkshire to speak to Methodist ministers and theologians there, and that he met Patrick Brontë there prior to 1812. Scruton also says that Benjamin Branwell travelled with one of his sisters, although there is no evidence for this assertion: could this have been the moment when Patrick Brontë first met Elizabeth Branwell, or even his future wife Maria?
It's an interesting speculation, but whenever it happened we can be very thankful that Maria did make the long journey northwards – setting in chain the events that changed literary history forever.
You may have noticed that this Anne Brontë blog has changed appearance lately, I felt it was a time for a spring freshen. I hope you will join me again next week for another new Brontë blog post.