Today I want to talk to you about a project that's very special to me, and if you love nineteenth century books then you might love it too!
Earlier this week I launched Hanover Press via a Kickstarter appeal, with the aim of raising enough support to rescue and re-publish neglected classics of Victorian fiction. We all love the works of the Brontës of course, and novels by the likes of Charles Dickens, George Eliot, Elizabeth Gaskell and Thomas Hardy are still read and loved across the globe. There are other novelists however, like Julia Kavanagh, Maria Correlli, Jean Ingelow, James Payn and many more, who sold well and were acclaimed in their day, and yet their work is little known now. Some of these authors can be read via overpriced badly scanned copies which are hard to read and often error-strewn, copies which pay no respect to the book, author or reader.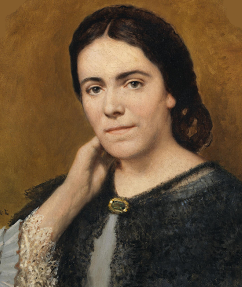 I want to change that, which is why Hanover Press will publish some of these lost and neglected Victorian novels in high quality new editions complete with introductions and notes. They will look great, and they'll be a pleasure to read too, and very reasonably priced. The response has been overwhelmingly positive and I'll tell you how to back this project and order the first books soon, but first we'll look at Charlotte Brontë and Julia Kavanagh – the unfairly neglected author who will be the first to be published by Hanover Press.
Julia Kavanagh was born in Thurles in Ireland's County Tipperary in 1824, but whose writing life was spent largely in Paris and London. Kavanagh wrote out of necessity as a way to avoid poverty, and the money she made was spent largely on the cost of looking after her blind mother; her father Brendan had abandoned his wife and child, although he later attempted to exploit his daughter's name to promote his own writing.
Kavanagh was a prolific writer, and her novels such as Madeleine, A Tale Of Auvergne, Nathalie and Daisy Burns brought her to the attention of the public and to writers such as Charles Dickens and Charlotte Brontë. After Charlotte met Julia Kavanagh, she wrote to a friend: "Do you remember my speaking of Miss Kavanagh – a young authoress who supported her mother by her writings? I called on her yesterday – I found a little, almost dwarfish figure to which even I had to look down – not deformed, that is, not hunchbacked but long-armed and with a large head and (at first sight) a strange face. She met me half-frankly, half-tremblingly… she lives in a poor but clean and neat little lodging – her mother seems a somewhat weak-minded woman who can be no companion to her – her father has quite deserted his wife and child – and this poor little feeble, intelligent, cordial thing wastes her brain to gain a living. She is twenty-five years old."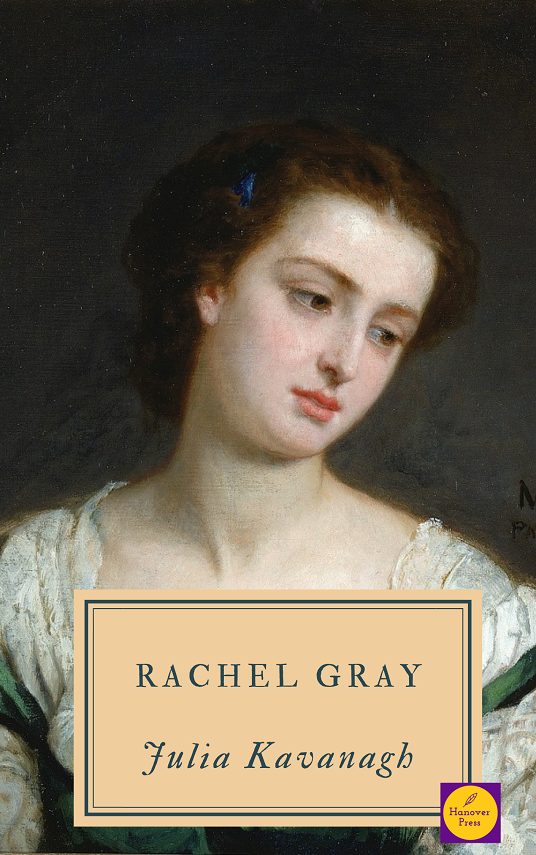 The first Hanover Press release will be Rachel Gray, first published in 1856, is a brilliant novel which is as relevant today as it has ever been, as it looks at the importance of family and love, and at social inequalities that were driving working class families apart. At its heart is the tale of a young woman who has been abandoned by her father, and who now spends her days under the control of an uncaring mother, dreaming of an escape from a life of a drudgery and a chance to find her father once again – it's a story that Julia Kavanagh knew all too well.
Charlotte decided to visit Julia Kavanagh after hearing of her parlous state from W. S. Williams, the Smith, Elder & Co reader who had first discovered Jane Eyre. Despite her own frailty and ill health she continued to write to stave off poverty until her death in 1877. She died after falling from bed, and her tragic last words were 'Oh Mama! How silly I am to have fallen.'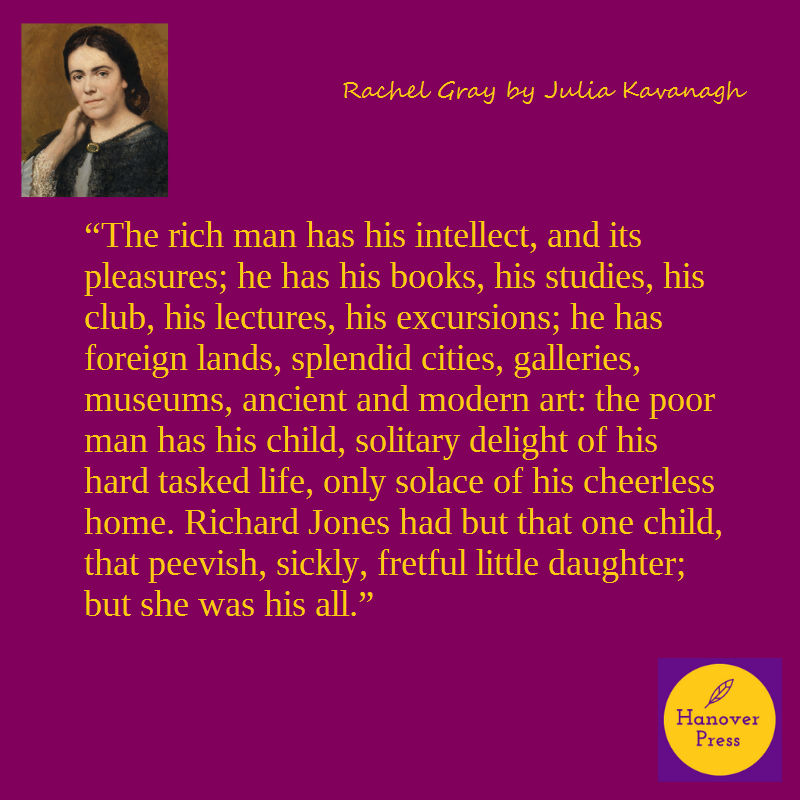 Julia Kavanagh deserves a better legacy than this. Her books are often excellent, and were well received by the critics of the day. They deserve to be counted among the best that the nineteenth century has to offer, which is why I'm pleased that Rachel Gray is available to order now on our Kickstarter page. If you're not familiar with the Kickstarter concept you simply make a pledge to buy a book or books (different 'rewards' are available) but you don't pay until the end of the project – which for Hanover Press is December 2nd. Backers only pay if the project reaches its target, but I'm thrilled to say that Hanover Press has already reached and exceeded our target.
We have some excellent neglected Victorian classics lined up for next year too, and right now we are also making The Hanover Press Language Of Flowers exclusively available through the Kickstarter page. It's a fun little book which draws on the Victorian tradition of assigning secret meanings to each flower, and it also includes a selection of floral themed poems from the era. Poets include Anne Brontë and Emily Brontë, but also, in the Hanover Press way, some excellent poets you may not be familiar with.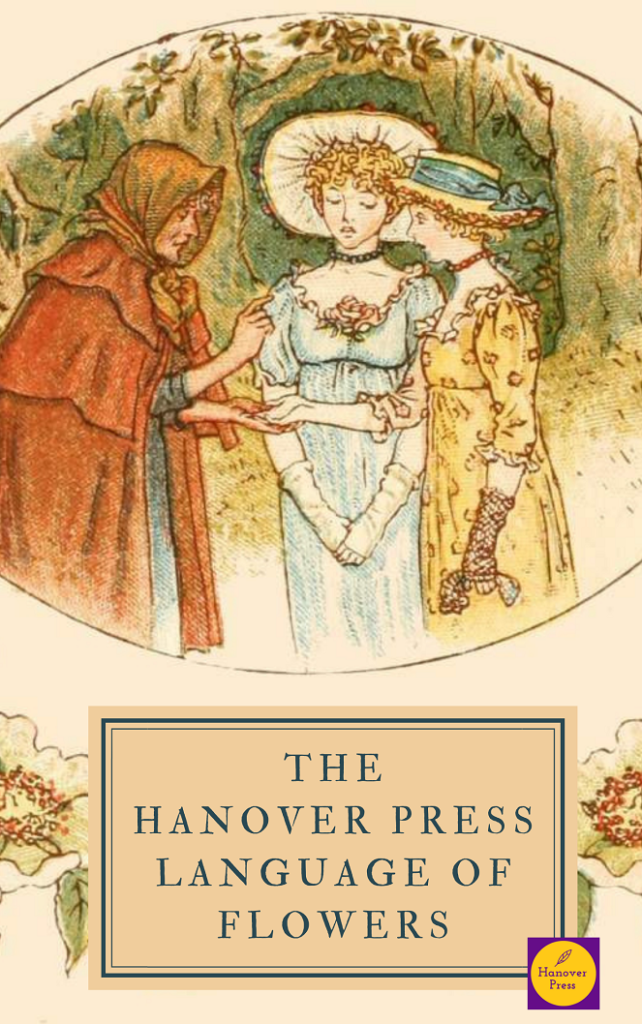 Victorian literature is rich, diverse and great to read, so with your help I look forward to rescuing and republishing some neglected books which are excellent page turners. You can back the project now at this link: https://www.kickstarter.com/projects/hanoverpress/hanover-press-rescuing-lost-victorian-literature In effect, it's a way to pre-order the books.
Whether you order a book or books, or simply pass on your best wishes, I'll be grateful as always for your brilliant support. Don't worry, I'll still be keeping on the Brontë path in this blog and in my own writing, and my book on Charlotte Brontë and Ellen Nussey will be published by The History Press next year.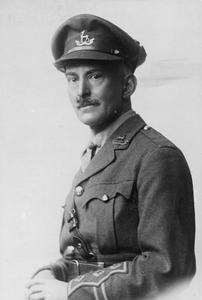 Today, of course, is also Remembrance Sunday. As always, at 11 o'clock I will take a moment to remember all who fought in wars, and their families, such as Brontë relative Captain Arthur Branwell who served in France in World War One. We will remember them. Thank you for your time today, please join me next week for a Brontë blog post.