Today is Remembrance Sunday, a day when we can remember the members of the armed forces, and civilians, across the world and throughout the centuries who have fought in conflicts for the country and causes they believed in. Many fought and were injured, many fought and died. Brontë relative Arthur Milton Cooper Branwell was one of the lucky ones to fight and survive.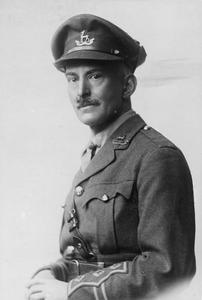 Arthur Branwell was the son of Thomas Brontë Branwell, which makes him a first cousin once removed of the Brontë siblings. His grandmother was Charlotte Branwell, younger sister of Maria Branwell and the aunt after whom Charlotte Brontë was named. Arthur was born in 1862 and had a long military career in which he fought in the nineteenth century Boer War among other conflicts. At the start of World War One in 1914 he came out of retirement and initially served as an instructor preparing troops about to be sent to the front line. Eventually his skills were needed in the front line himself and he was sent to France – as this picture of him and his fellow officers shows: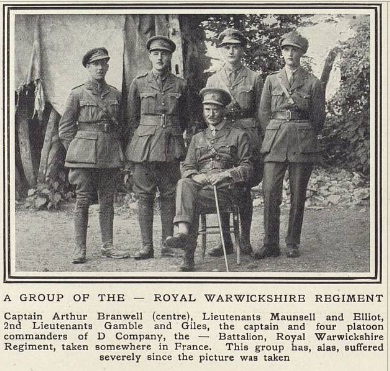 This is surely a happy photograph amidst the conflict raging across Europe and beyond. Captain Branwell is seated at the front, with four fresh faced lieutenants around him. Did they, like Arthur, return to civilian life after the war? The caption on the Tatler photograph gives us a sad clue: 'this group has, alas, suffered severely since the picture was taken.'
In fact today I reveal the tragic tale of this photograph – the truth is that everyone in it, except Captain Arthur Branwell, was killed. Here are their stories:
Lieutenant Herbert Stofford Maunsell
Herbert Maunsell was born in Ottawa, Canada – his father was Brigadier General G.S. Marshall. He died of his wounds on 1st September 1915 after fighting in the Pas-de-Calais, and is buried in Choques Military Cemetery.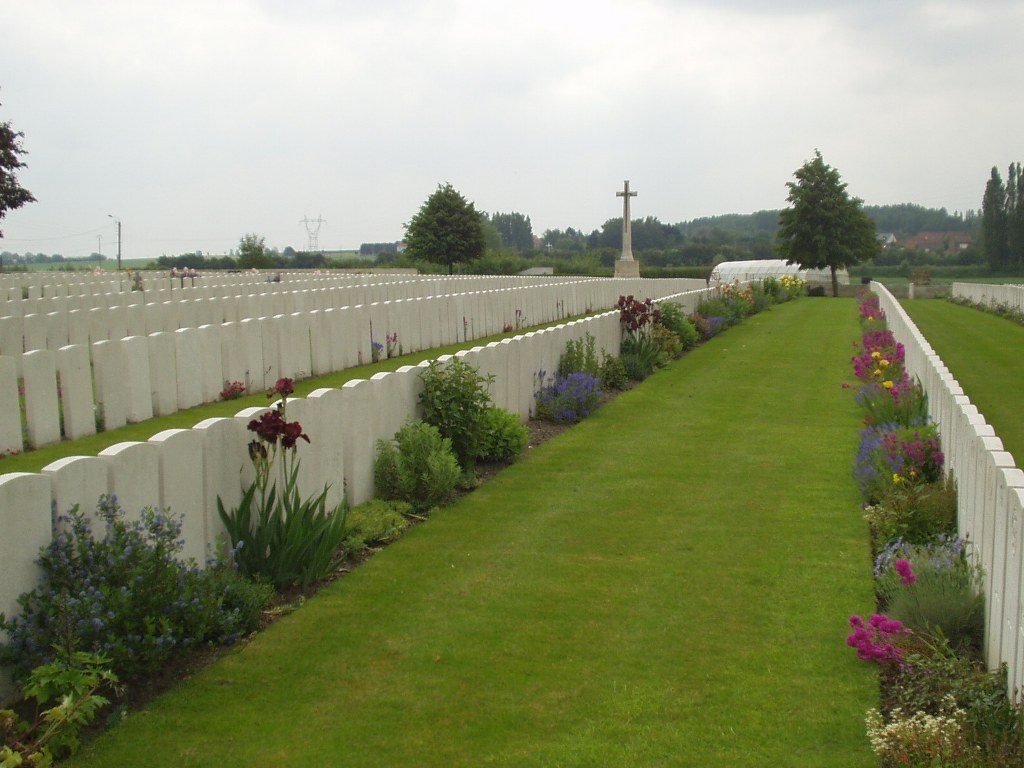 2nd Lieutenant William Stanley Giles
William Giles was the son of J.G. Giles. Born in Cardiff he survived the battles of France and, showing the global nature of this conflict, he was sent to Palestine. He was killed in action there aged 29 on 2nd November 2017, and is buried in Gaza Military Cemetery.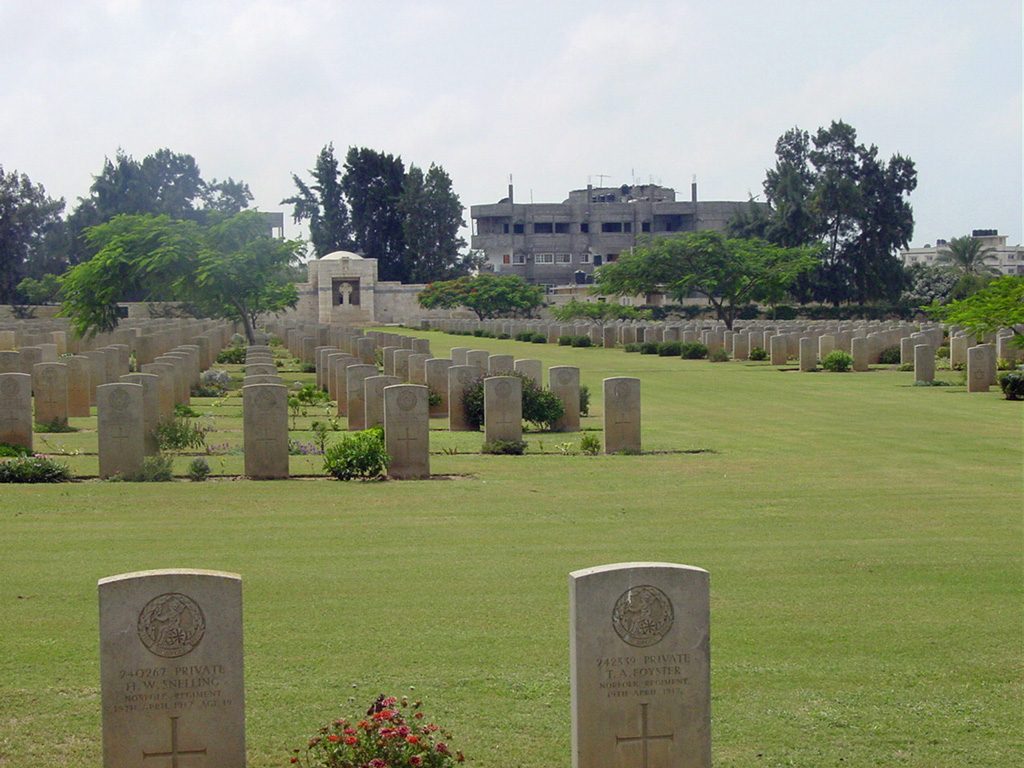 2nd Lieutenant James Frederick Gamble
James Gamble was the son of Joseph Frederick Gamble of Middlesbrough. He was killed in action aged 25 at the Battle of the Somme on 25th June 1916, and is buried at Auchonvillers Military Cemetery.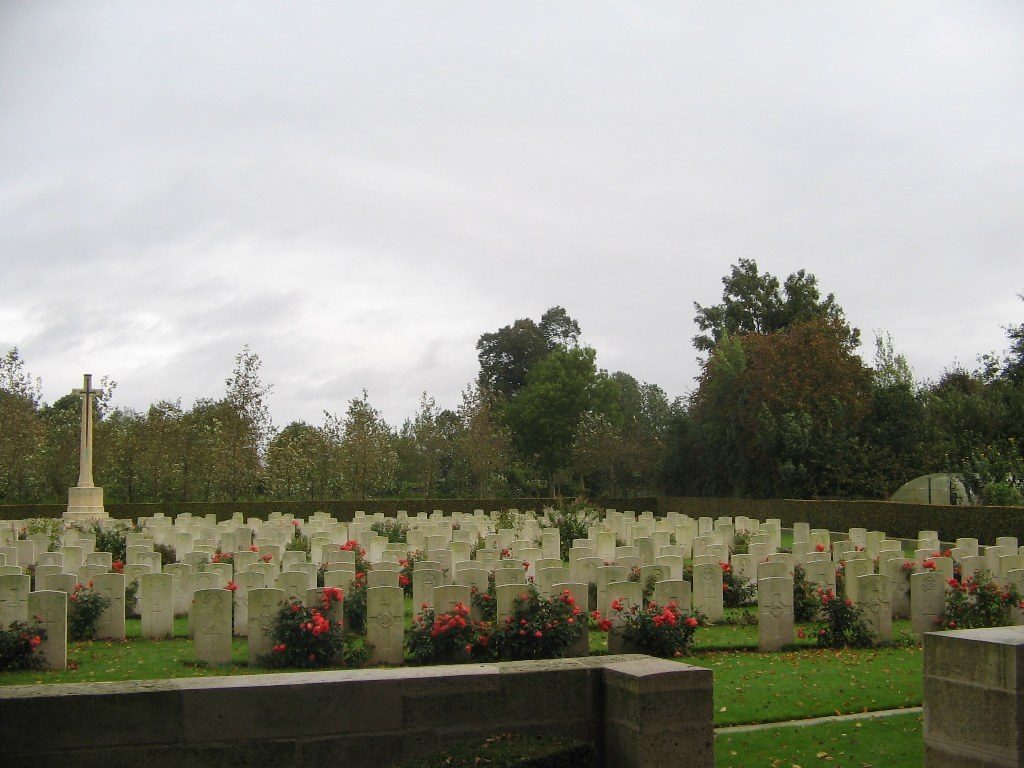 Lieutenant James Harold Elliott
James Elliott was the son of Henry and Anne Elliott of Cheltenham. He too was killed at the Battle of the Somme, on 29th November 1916. He was just 18 years old. James is buried at Beaumont-Hamel Military Cemetery.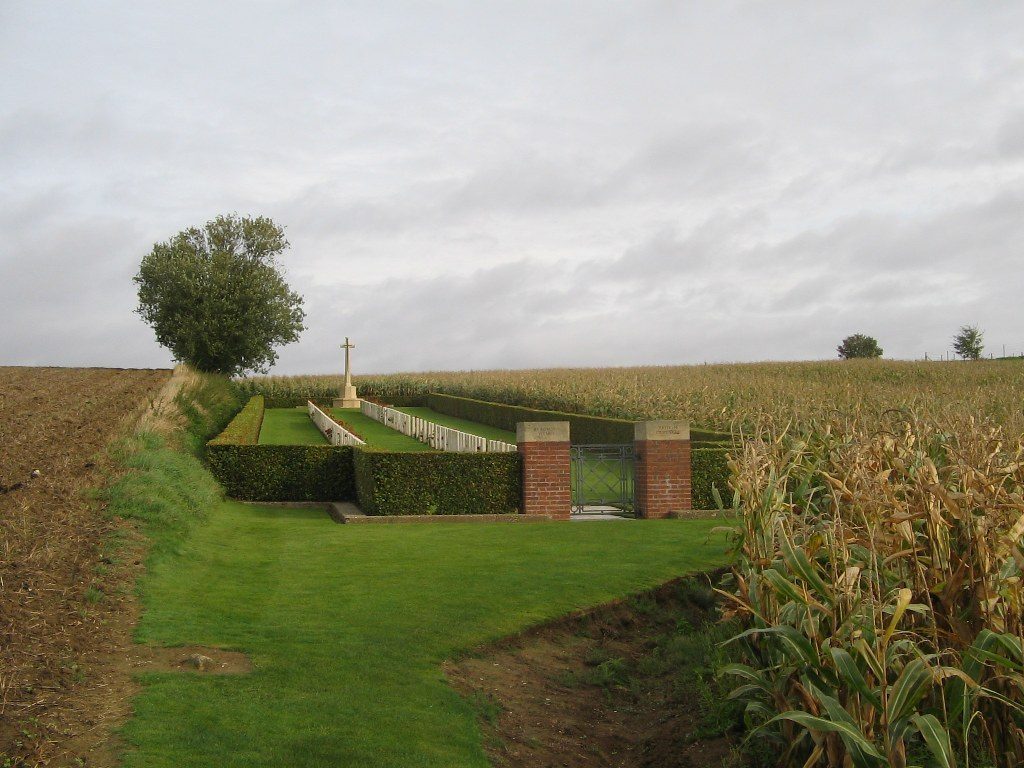 Five men posing for a photograph, ready to give their all for their country. Only one man would ever see it again – Brontë relative Arthur Branwell. Their tales are like so many, today they are just faces on a photograph but in 1916 and 1917 they were the dead sons of fathers and mothers; they were the subjects of terse telegrams that destroyed lives forever. They were men who could have had long years ahead of them, who had so much to see, so much to give, but instead they gave their lives. Let us remember them.