The time that the Brontës lived in was one of rapid technological innovation that helped to drive (for good and bad) the industrial revolution, and which completely changed how, and where, we lived. Perhaps the most revolutionary invention of them all at this time was the railway, opening up the country as never before whereas previously many people spent their whole lives within a few miles of the place in which they were born.
Another invention that must have seemed like wizardry was photography. The existence or not of Brontë photographs is, I know, very contentious, so I won't get into that here. We know for certain that there was at least one photograph of Charlotte Brontë at some point, however, in the form of an early glass plated image known as a daguerreotype. We hear of this in an interview with Nancy Garrs, in her home, carried out by the Leeds Mercury in March 1893 in which she proudly took down photographs of Patrick and Charlotte to show the reporter:
'Round this certificate of character were suspended photographs of Mr. Brontë, Miss Brontë, Haworth Church, etc., and these she also brought for our inspection. The expression of the features in Miss Brontë's portrait, which is taken on glass, are altogether pleasanter than that in Mrs. Gaskell's book, which always seems to to have something weird and uncanny about it.'
Photography was in its infancy at the time the Brontë siblings died, but just a decade later it had become commonplace. That means that we have undisputed photographs of many of the people who were in the Brontë story, from relatives to servants and friends. Technology is still advancing rapidly, of course, and now we can even attempt to 'colourise' old black and white photographs – it's also referred to as 'de-oldifying' by some. I tried this with a couple of pictures of Ellen Nussey this week, and the results were astonishing – it really seemed to bring her to life. Buoyed by this I've colourised some more people with Brontë connections, and I present the results to you below – but please remember that this is just a bit of fun, and the results can be variable.
Ellen Nussey
Ellen was described as a very pretty young woman, and although these two colourised photographs show Ellen in her later years we still see her pleasant character shine through.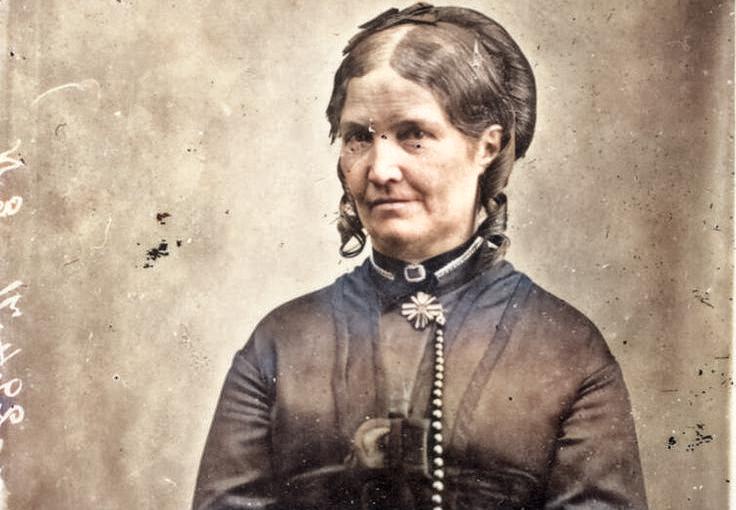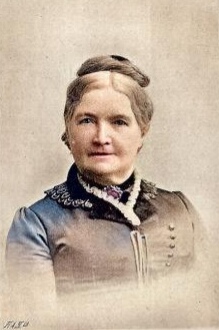 Mary Taylor
Mary Taylor was, if anything, regarded as even more of a beauty than Ellen in her youth, although the only photograph of her shows Mary in old age. When young, her teacher Miss Wooler (a central figure in much of the Brontë story) described Mary Taylor as 'too pretty to live', but in fact she attained the ripe old age, for the time, of 76.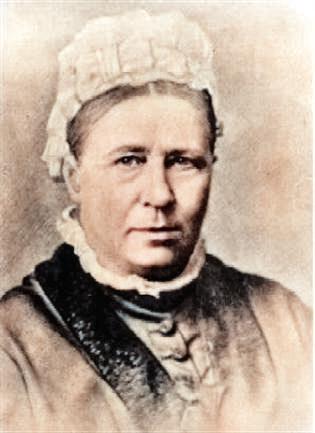 Elizabeth Gaskell
Elizabeth Gaskell was the first biographer of Charlotte Brontë, and although her work caused controversy then and now she was a close friend of Charlotte, and she became an acquaintance of Ellen Nussey's too.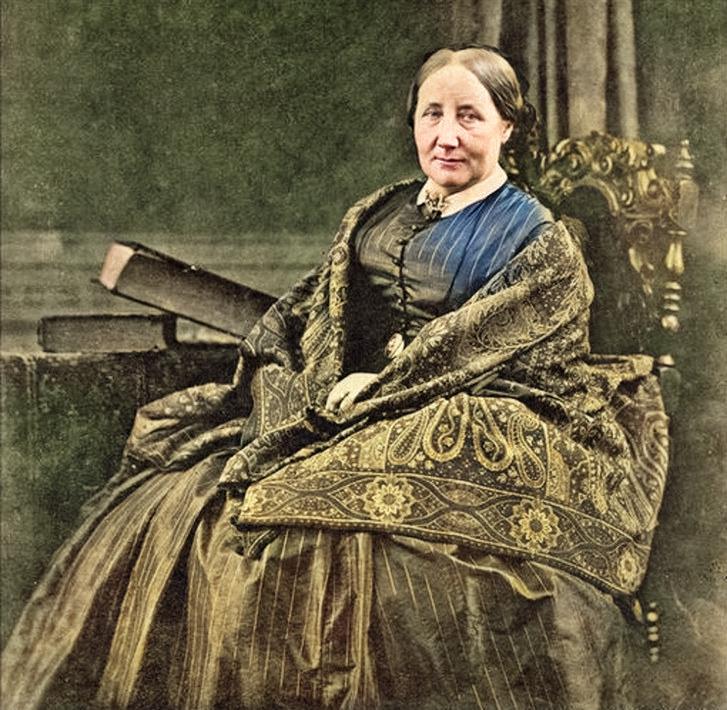 Nancy Garrs
Nancy, along with her sister Sarah, was a servant to the Brontë family in Thornton and Haworth, helping to nurse and raise them through their infant years. Incidentally, there's a very worthy campaign to buy a headstone for Nancy's grave in Undercliffe cemetery near Bradford, with some special Nancy Garrs events taking place in September. You can find out more via this link.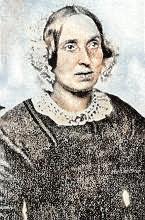 Martha Brown
Martha was the daughter of sexton John Brown, Branwell's close friend, and she herself became a very close friend of Charlotte after the death of Emily and Anne. She served in the Brontë Parsonage for twenty years from the age of 12 until Patrick Brontë's death in 1861.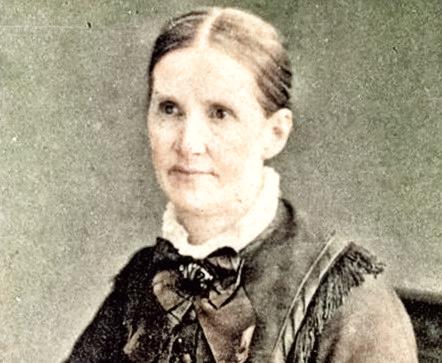 Constantin Heger
Monsieur Heger was first Charlotte Brontë's tutor in Brussels, and then a colleague at the school run by his wife, but he also broke her heart. The unrequited love had a huge influence on all Charlotte Brontë's novels, but again the photograph of him in later years may not do justice to the man Charlotte fell in love with.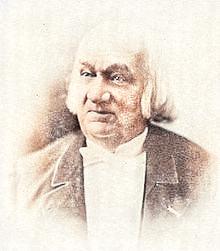 Arthur Bell Nicholls
The path to romance finally flourished with Arthur Bell Nicholls, who after a fraught courting married her in 1854. He was also renowned for being handsome, with a Haworth villager later remembering him as 'a tall, dark, well-made man.'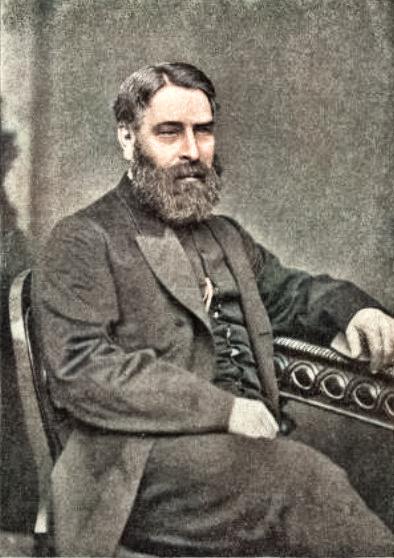 Patrick Brontë
The Brontë patriarch was a striking figure in his youth, and even in his old age he still possessed an innate strength and charm, as this 1859 witness describes: 'Very handsome he must have been in his younger days, for traces of beauty most refined and noble in expression, even yet show themselves in his features and in his striking profile. His brow is still unwrinkled; his hair and whiskers snowy white: lines very decided in their character are impressed about the mouth; the eyes are large and penetrating.'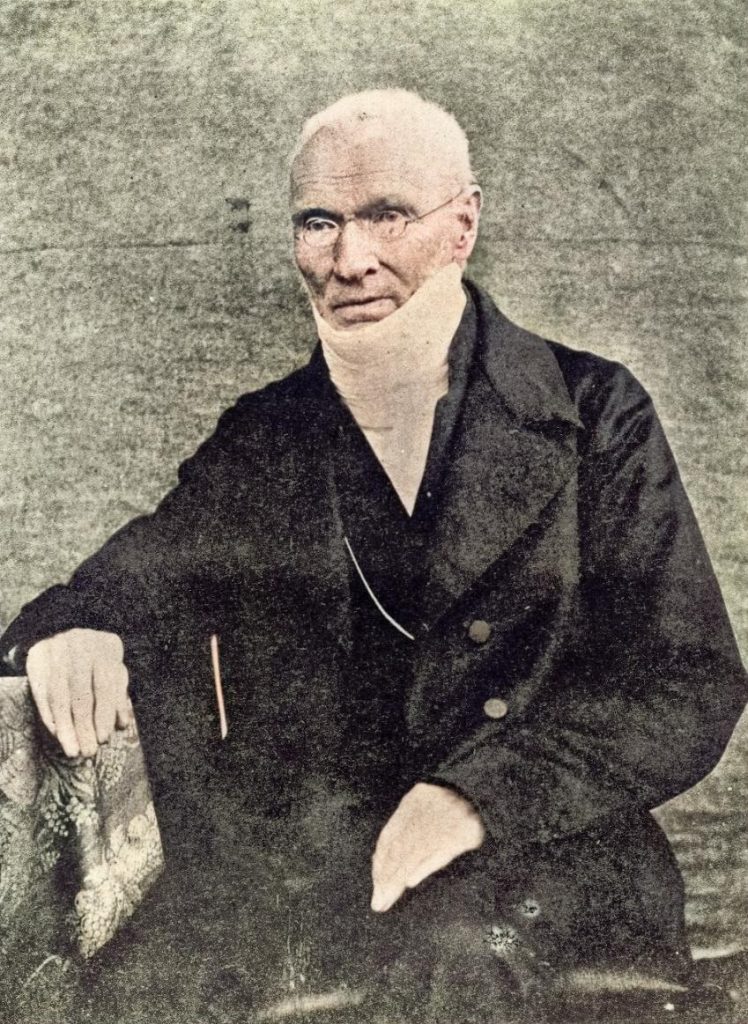 Charlotte Branwell
This is the woman after whom our Charlotte was named. Charlotte Branwell was the younger sister of Maria, the mother of the Brontë siblings, and their Aunt Branwell, and the youngest of the Branwell family of Penzance, Cornwall. She married her cousin Joseph Branwell and kept her last name.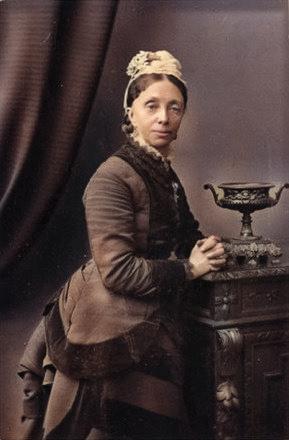 And finally…
Now do remember that this is a bit of fun. Whatever you think of the provenance of this picture, whether you believe it's Charlotte, Emily and Anne Brontë or not, I think it looks rather splendid with a dash of colour added. If you want to do the same to any black and white pictures you have, simply head to https://colourise.sg/ – you don't need to give any details, and all it takes is the click of a button to bring the past, once more, vividly to life.