When Anne Brontë, accompanied by her sister Charlotte, arrived in London on the dawn of 8th July 1848 they had intended to stay for one night only and return to Yorkshire on Sunday. That would give them enough time to meet Charlotte's publisher, Smith, Elder & Co., and Anne's publisher, Thomas Cautley Newby, to resolve the misunderstanding that had distressed them so: due to their use of male pseudonyms, Anne's publisher had tried to convince the world that Acton and Currer Bell were the same person. Stung by this slur against their honesty, they sprung into action.
It didn't take long for the sisters to convince George Smith of the truth of the situation, remarkable and undreamed of though it was, but this was to change their plans completely, with dreadful consequences. Smith, and his assistant William S. Williams, were in awe of these two young women who could produce such powerful writing. Waving away their protests, Smith insisted that they stay in London for at least a few days as his guests. They insisted that they couldn't stay at his mother's house, as he had suggested, but they would remain at the Chapter Coffee House. Thus it was that Anne and Charlotte remained in London until Tuesday, as Charlotte's publisher paid tribute to their genius and introduced them to the delights of the capital.
On that first night the Brontës were to be guests at the Royal Italian Opera, Covent Garden, now the Royal Opera House. Charlotte, as usual when faced with stressful situations, came down with one of her bilious attacks and a severe headache, but as evening arrived their escorts for the night came to fetch them. Smith himself would be Charlotte's escort, and Williams would be Anne's. Plainly dressed as, be necessity, they were, they were horrified to see the men wearing tail coats. Upon reaching the opera house they saw ladies wearing the finest dresses and jewellery, and Charlotte in particular would have been mortified.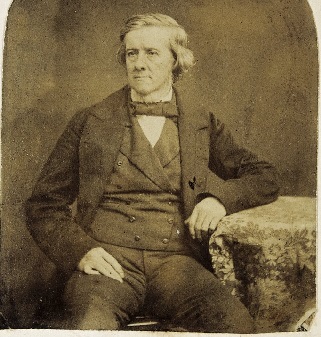 For Anne, her initial misgivings would soon have been replaced by extreme joy. Anne loved music, and often played the Haworth Parsonage piano, a pleasure denied to Charlotte by her extreme short sightedness. She regularly bought sheet music and had often attended recitals in Keighley and Scarborough. Her favourite form of music was light opera, and so she must have been thrilled to find that she would be watching an opera by the master of the genre, it was 'The Barber Of Seville' by Rossini.
On the next morning, Anne indulged the other great love of her life: worship. It may seem surprising that she didn't go to mass at St Paul's Cathedral, directly opposite their rooms, but typically she selected somewhere less ostentatious, and when Mr Williams arrived to collect them on Sunday morning she asked to be taken to St Stephen's Church in Walbrook, whose minister was the renowned evangelist and philanthropist George Croly.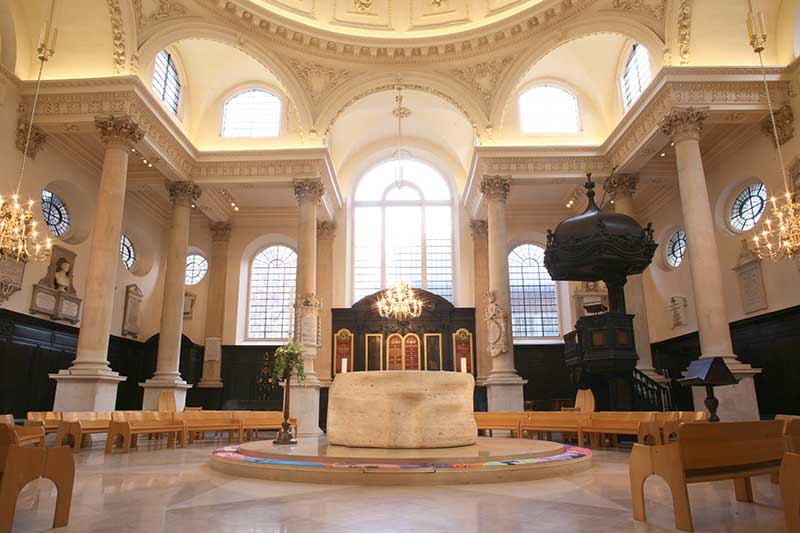 The next few days were a social whirl, as the two gentlemen paid the authors the homage their talents deserved. They dined at the homes of both Smith and Williams, walked around beautiful parks, were shown around art galleries. They were taken shopping, where they bought presents for everyone at the Parsonage, from Emily to Tabby Aykroyd. They also, of course, at some point visited the unscrupulous Newby. Alas, history doesn't record what happened at this meeting, but we can easily imagine Anne laying aside her usual timidity to tell him exactly what she thought of his shabby methods.
Tuesday arrived, and the sisters had to return to Haworth. Smith tried to persuade them to stay longer but didn't press the point, probably guessing the truth which was that Anne and Charlotte had by now used up all the money they came with. The train journey northwards must have been mixed with fatigue, excitement, and pride. They had done exactly what they had set out to do, and much more besides. It was Anne's only journey outside of London and she had seen sights such as she'd never seen before, from beautiful architecture to some of the world's greatest art.
It was the peak moment of victory for Anne, but it was to be followed by a rapid descent. Within a year, she, Emily, and Branwell would all be dead from tuberculosis, but where did the disease come from? Consumption is a disease that thrives in heavily populated areas and was relatively rare in Haworth which was instead prone to epidemics of cholera and typhoid. It seems likely that this contact, in London, with so many people saw Anne unknowingly pick up a huge dose of tuberculosis which was then passed on to her sister and brother. In this way, the triumph of London would lead directly to one of the most tragic episodes in the history of literature.