This is always a sad day for Anne Brontë fans, for we remember that Anne took her last breath at 2pm on 28th May 1849 – 170 years ago today. Her last night was spent at Wood's Lodgings, a very fashionable hotel that Anne had stayed at during summer holidays with the Robinson family of Thorp Green Hall, in company with her sister Charlotte and their always loyal friend Ellen Nussey.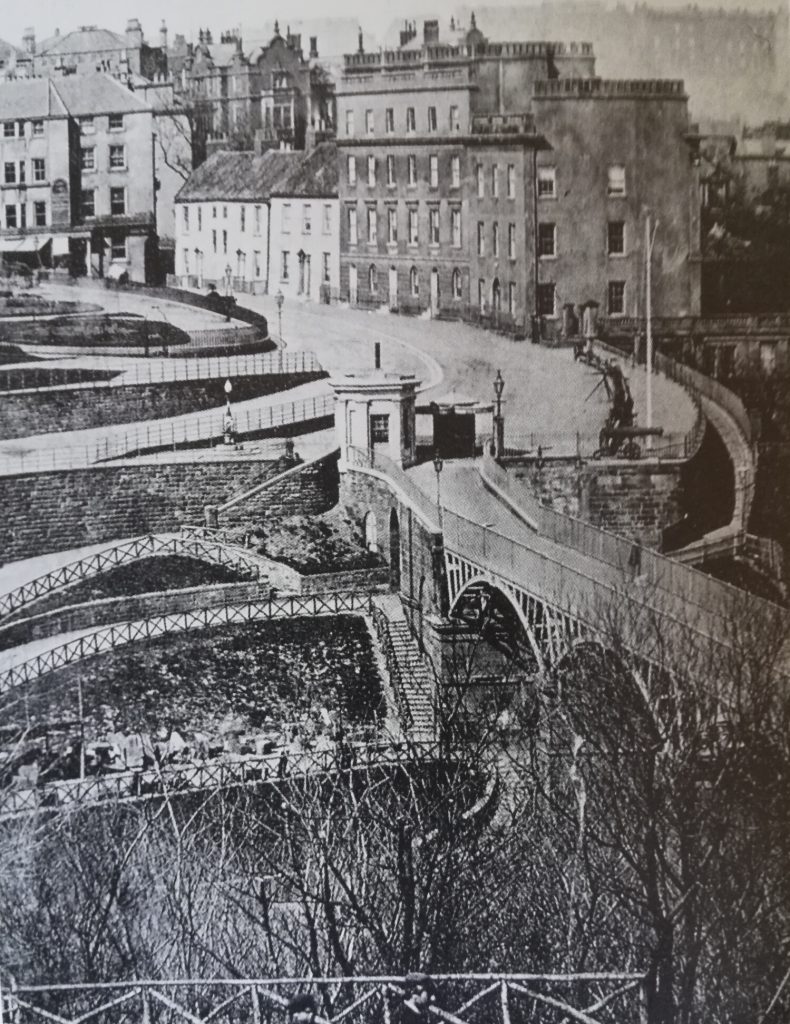 Wood's Lodgings was replaced later in the nineteenth century by the Grand Hotel. Opened in 1867, it was at the time the largest hotel in Europe, and a tribute to how fashionable a resort Scarborough had become. I stayed there myself last night. It still has a grand facade and grand dimensions; inside it is a little faded perhaps, but it still offered me the view that Charlotte, Ellen and Anne enjoyed on her final night; a view down and across the eternal sea, seagulls wheeling overhead; a view Anne Brontë loved. Ellen Nussey described that final night in Scarborough:
"It closed with the most glorious sunset ever witnessed. The castle on the cliff stood in proud glory gilded by the rays of the declining sun. The distant ships glittered like burnished gold; the little boats near the beach heaved on the ebbing tide, inviting occupants. The view was grand beyond description. Anne was drawn in her easy chair to the window to enjoy the scene with us. Her face became illuminated almost as much as the glorious sun she gazed upon. Little was said, for it was plain that her thoughts were driven by the imposing view before her to penetrate forwards to the region of unfading glory."
I have always loved this description, until a good friend from Scarborough itself observed that this can't have been correct, as being on the east coast the sun rises over the sea but sets inland there. I at first wondered if Ellen had misremembered Anne's final night, or embellished it (although this wouldn't have been in line with her usual truth loving character), but then I read a letter from Meta Gaskell, and all became clear.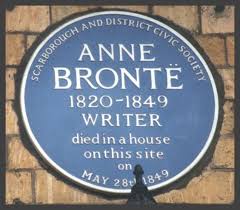 Meta was Elizabeth Gaskell's daughter, and although we don't have Ellen's letter, it seems she had written to Meta offering condolences after the sudden death of her mother (Ellen had got to know both Gaskell's while helping them write Elizabeth's biography of Charlotte Brontë. Here is Meta Gaskell's reply, dated 22nd January 1866:
"My dear Miss Nussey, I am afraid that my delay in answering your kind note of sympathy must have seemed strangely ungrateful; but, indeed, the case has been very different. For some weeks I have been feeling so ill that I have had to abstain from writing numbers and numbers of letters that I wished to write. You ask me for some particulars of darling mama's death… When we had all come in we had tea, and then were sitting around the fire in the drawing-room, so cozily and happily, when quite suddenly, without a moment's warning, in the middle of a sentence, she fell forwards – dead… I cannot tell you how beautiful a "sunset" it was, though we did not know it was that at the time; all mama's last days had been full of loving thought and tender help for others. She was so sweet and dear and noble beyond words."
Meta has put the word sunset in quotation marks, as Ellen has obviously asked how Elizabeth Gaskell's own sunset was. It seems clear now that this is a term that Ellen uses as a metaphor for the hours leading up to death. The glorious sunset was not a natural one then, but a metaphorical one, the glorious last hours of Anne Brontë's life which were passed 170 years ago today.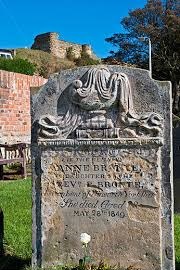 I'm off to lay some flowers by her graveside. Time and nature have eroded the inscription, but nothing can efface the words she has left us all, words which will be cherished for as long as humankind remains. When you see the sunset tonight, take a moment to think of Anne Brontë.