Anne Brontë and her sisters will be forever associated with Yorkshire, and quite rightly so – as a Yorkshireman myself I'm immensely proud of their association with my home county. It's also true, however, that Anne may often have spent time in the old enemy of that county – Lancashire.
The enmity between Yorkshire and Lancashire is a historical one. The houses of Lancaster and York were among the most powerful in the land in the fourteenth and fifteenth centuries, and were two rival branches of the Plantagenet family that each felt they had a claim to the throne of England. This eventually led to all out warfare in what has become known as the Wars Of The Roses. Lasting from 1455 to 1487, it was in effect England's first civil war with fighting spreading across the country.
The emblem of the two sides has remained – the white rose representing Yorkshire and the red rose Lancashire, legend saying that these roses were plucked by supporters of each side at the outbreak of the conflict. Today, Lancashire and Yorkshire have a sporting rivalry rather than being at war with each other. Whilst the fighting has long ceased, there is still an edge on such occasions, and the mutual distrust of the two counties was very prevalent in the Brontës' time.
A glimpse of this can be seen in Elizabeth Gaskell's biography of Charlotte Brontë. Born in London, Gaskell had nevertheless spent much of her time in the north west, and lived in Manchester, the largest city of Lancashire (at that time both Lancashire and Yorkshire were bigger than they are today, when boundary changes have resulted in new counties such as Cleveland and Greater Manchester being separated from their historical origins).
Early on in her biography, Gaskell takes the time to give a very unflattering portrait of Yorkshire people: 'Even an inhabitant of the neighbouring county of Lancaster is struck by the peculiar force of character which the Yorkshiremen display.' She then describes how Yorkshire people are suspicious of everyone, surly and dour, slow to make friends, and unforgiving of their enemies (she states that Yorkshire people typically carry a stone for six years in their pocket, and then turn it over for another six years, so if they meet their enemy on the road they'll be ready for him).
I have previously mentioned that the trip that Anne and Charlotte Brontë took to London in July 1848 was the only journey that Anne ever made outside of Yorkshire, and it's true that it was the only time Anne deliberately travelled outside of her home county, but it's also true that she would have walked into Lancashire on many occasions.
Haworth is at the very western edge of Yorkshire, with the Lancashire boundary around four miles across the moors, with the Lancashire village of Wycoller another three miles further on. Lancashire and Yorkshire are indistinguishable in this natural, rugged, moorland boundary, and it can't be doubted that Anne and Emily would have often walked into the county on their regular walks across landscapes that they loved so much – walks that could extend for twenty miles or more, despite the harsh terrain and often even harsher weather.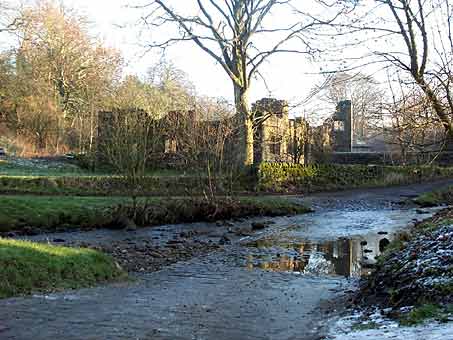 It seems likely that Charlotte knew this area too, as Wycoller Hall is believed to be the Ferndean Manor that Rochester retires to after escaping from the fire in Jane Eyre. Another Lancashire location with a strong Charlotte Brontë connection is Gawthorpe Hall near Burnley, the closest town of any size to the west of Haworth. This imposing building was home to the Kay-Shuttleworths, who became great fans and then friends of Charlotte. It was at Gawthorpe Hall that Charlotte met the atheist writer Harriet Martineau among others.
Lancashire is proud of its association with the Brontës, even if it has to play second fiddle in that respect. There have been a number of Brontë related events to celebrate the start of the Brontë 200 period (four years that cover the two hundredth anniversaries of the births of Charlotte, Branwell, Emily and Anne Brontë respectively), including walks around the Pendle region of the county that the Brontës would have explored. There have also been Brontë talks at Gawthorpe and Wycoller, with more to come – you can find details via the Pendle council information leaflet here.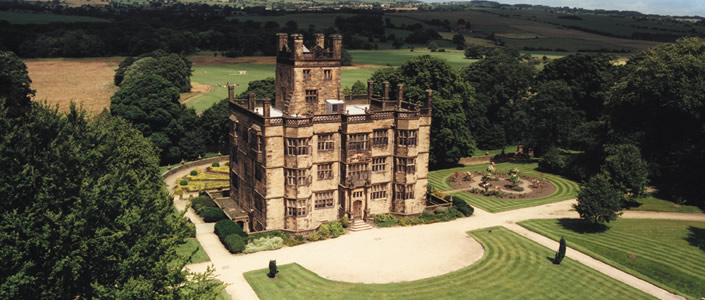 The truth of the matter is that Anne Brontë and her sisters aren't just for Yorkshire, or for Lancashire, but for the whole world to enjoy. After all, as Charlotte wrote wistfully of her sister:
'The distant prospects were Anne's delight, and when I look round, she is in the blue tints, the pale mists, the waves and shadows of the horizon.'