A revered and invaluable Haworth institution is in grave danger: the post office at the summit of High Street. In fact, it has been given less than two weeks before it has to close down forever, which will be a huge loss to villagers and literary pilgrims alike. In today's new post we look at the role Haworth's post office played in the Brontë story, and at what we can do to register our disapproval at the cultural vandalism being foisted upon the village today.
Just last week we looked at the visit of Charlotte and Anne Brontë to London in July 1848; it was a journey where they finally revealed their true identities and changed literary history forever – and the sequence was set into motion by a letter. You may recall that Charlotte placed a letter addressed to Currer Bell in front of publisher George Smith. Here's what happened next in Smith's own words: 'I noticed that the letter had been opened, and said, with some sharpness, "Where did you get this from?" "From the post-office", was the reply; "it was addressed to me. We have both come that you might have ocular proof that there are at least two of us."'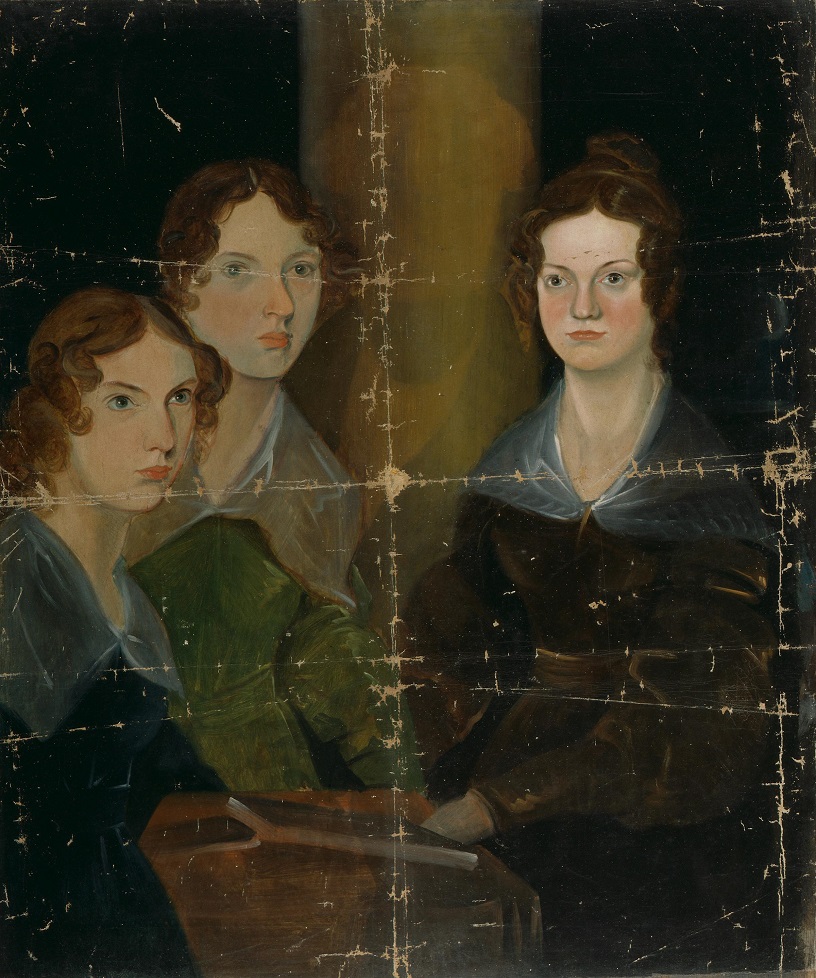 We see then that in these early days of the postal service as we know it today, Haworth Post Office was acting as an intermediary and taking letters arriving from London for one Currer Bell Esquire to the parsonage building where the Brontë family lived. This was carried out on behalf of the eldest daughter of the long serving village curate, a reserved yet formidable lady named Charlotte Brontë whose commands the Haworth villagers had already learnt to obey without question.
Charlotte also frequently sent parcels and letters in the opposite direction; from Currer Bell to various publishing houses of London. For many months it was one package which continuously made its way to and from London, with the address of one publishing house crossed out and replaced by another. Later the letters and parcels were sent to two specific publishers: Thomas Cautley Newby and Smith, Elder and Co. In this way Haworth Post Office played a vital role, in fact the vital role, which eventually led to the publication of Agnes Grey, Wuthering Heights, Jane Eyre and more.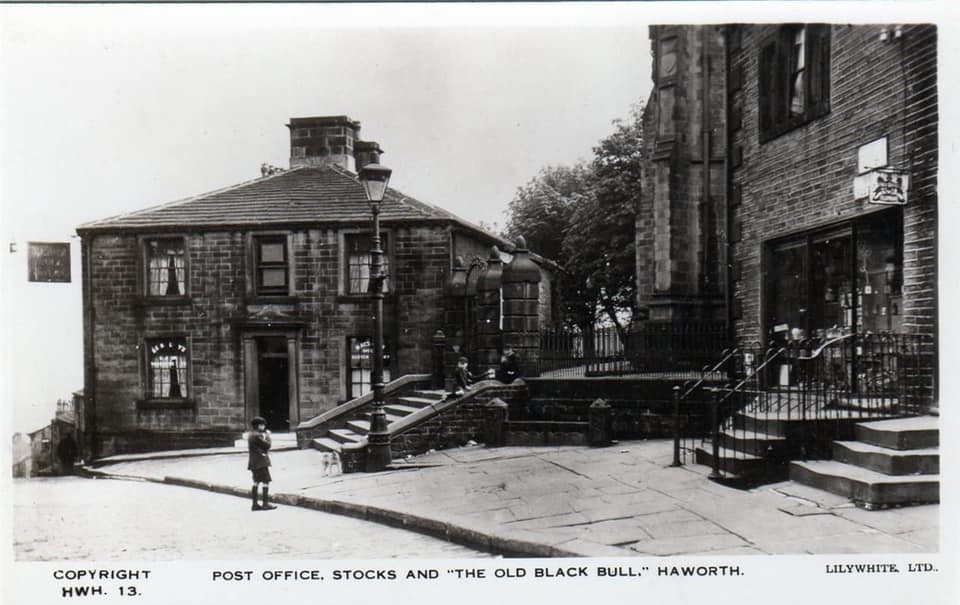 It should be noted at this point that today's post office building near the church and parsonage is not the same one which the Brontës used, that building still stands and is directly opposite the present (for now) post office, but nevertheless the post office standing at the head of Main Street is a direct link to the Brontës. When we step up to the counter we can imagine Charlotte Brontë doing the exact same thing, and we don't have to try too hard to imagine that as we have an eye witness account of that given by a Mr Feather to the Bradford Daily Telegraph on 26th November 1900:
'During a recent visit to Haworth Miss Parry came across Mr Feather, who was postmaster there in the days of the Brontës, and through whose hands had passed so often the mysterious letters and parcels addressed to 'Currer Bell.' "Many and many a time," he said, as he showed Miss Parry his little kitchen, "has Mr Brontë sat here, and often have I seen Patrick go staggering past this window on his way from the Black Bull." "Yes, ma'am," he said, in reply to a question, "it was I who sent off Miss Brontë's manuscripts, and I used often to wonder at the bulky parcels which came to and fro."'
Other postmasters at the time of the Brontës were the Hartley family, and it was one of the Hartleys, William, who finally let curiosity get the better of him and asked Patrick Brontë if Currer Bell and Charlotte Brontë were the same person. Patrick denied it emphatically, mainly because he himself had no idea of his daughters' writing exploits at this time.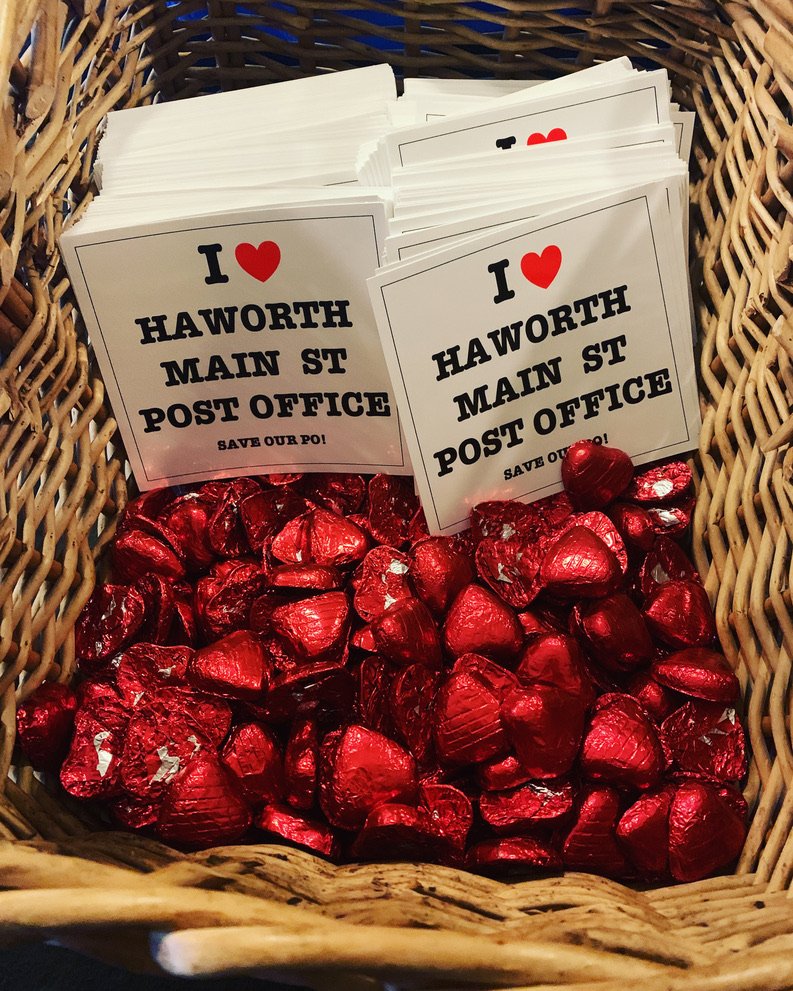 Charlotte knew that she could trust the honesty and discretion of all those connected with Haworth Post Office, as we see in a letter she wrote to W. S. Williams at her publishing house on 1st October 1849:
'I am chagrined about the envelope being opened: I see it is the work of prying curiosity, and now it would be useless to make a stir – what mischief is to be apprehended is already done. It was not done at Haworth. I know the people of the post-office there, and am sure they would not venture on such a step; besides, the Haworth people have long since set me down as bookish and quiet, and trouble themselves no farther about me. But the gossiping inquisitiveness of small towns is rife at Keighley; there they are sadly puzzled to guess why I never visit, encourage no overtures to acquaintance, and always stay at home. Those packets passing backwards and forwards by the post have doubtless aggravated their curiosity.'
Charlotte placed her faith in the post office near the church Haworth – other post offices simply wouldn't do. The people of Haworth today feel exactly the same, and rightly so. Haworth Post Office remains a hugely convenient place for people to post items large and small, connecting this moor-side village to the rest of the world. It's also a community hub, a place where people feel comfortable, and one where they can feel the comfort of knowing that they are in a place whose work has carried on steadfastly since the time of the Brontës. Charlotte Brontë trusted them, and today's villagers and visitors can too.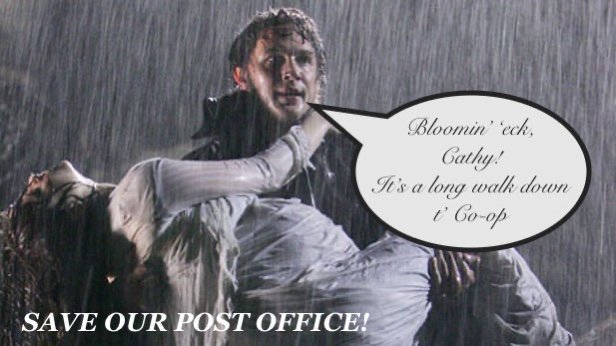 All that will change, as it stands, on 29th July 2022. The Post Office will be forced to close its doors for the last time, bringing to an end its continual service for the people of the village which stretches back to the Brontë era. In fact, this was one of the earliest post offices in the country, but uncaring automatons in London have decided to shut it down simply because they don't wish to show any flexibility over a decision they made long ago. A large petition, backed by a local MP, was sent asking for the post office to be kept open, a consultation period was opened – but as usual, the consultation period's sole purpose seemed to be to kick objections into the long grass until their original, poorly thought out, decision had been carried out.
Villagers and visitors will now be forced to use the soulless post counter at a supermarket at the foot of the hill, and anyone who has been to Haworth will appreciate how much of a trek that can be – especially for the elderly or infirm. A campaign group has worked tirelessly to fight the threat of closure, and you can find them on Facebook in the 'Help Keep Haworth Main Street Post Office Open !!' group (many of the pictures on this post are taken from their excellent group). They won't give in, and they urge everyone to email laura.tarling@postoffice.co.uk to register their objection to the closure of the post office. I will be emailing and I urge you all to do the same. Please also copy your email to Nick Read, the CEO of the Post Office, at nick.read1@postoffice.co.uk and copy in savehaworthpostoffice@gmail.com.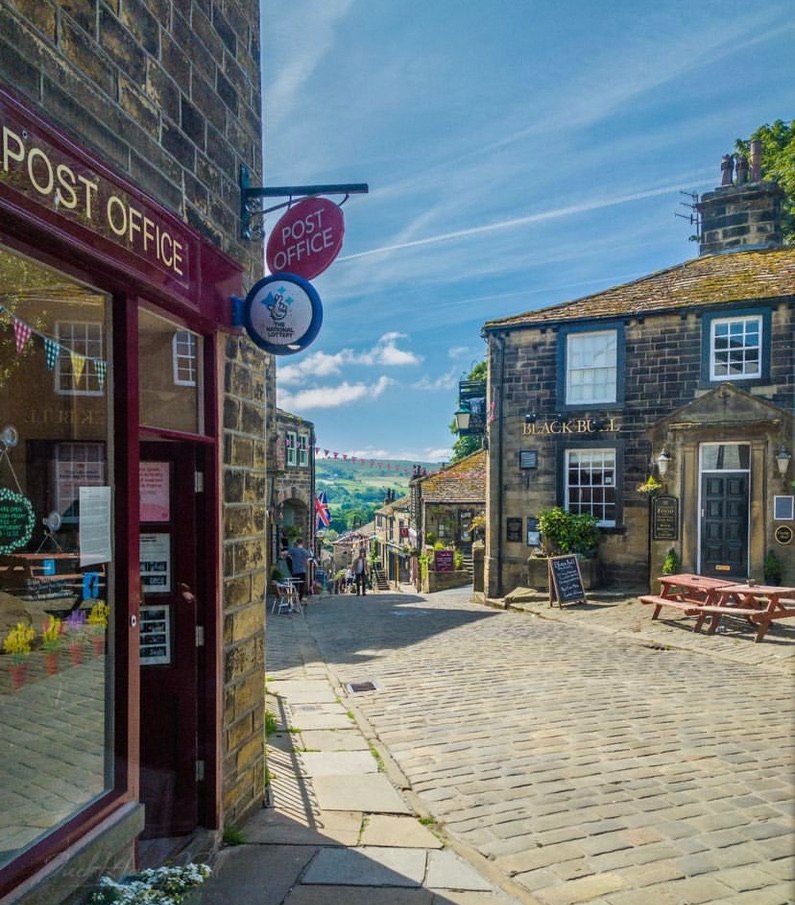 I hope to see you again next Sunday for another new Brontë blog post, at which time that historic Haworth institution the Post Office will have less than a week to remain open – unless things change. The post office and all its supporters are in a time of adversity, but we must follow the advice of Anne Brontë and 'take courage'. We must fight and we must hope, for as Charlotte Brontë herself says in her poem 'Life':
'Yet Hope again elastic springs,
Unconquered, though she fell;
Still buoyant are her golden wings,
Still strong to bear us well.
Manfully, fearlessly,
The day of trial bear,
For gloriously, victoriously,
Can courage quell despair!'
Related posts: