Well here it is, Merry Christmas, and hopefully a day to look forward to a better year ahead for us all. As always, I will close this short but special post with Anne Brontë's very own tribute to Christmas morning, and I'll throw in an unusual Victorian Christmas card or two, but I will start with a card with a rather more sedate feel: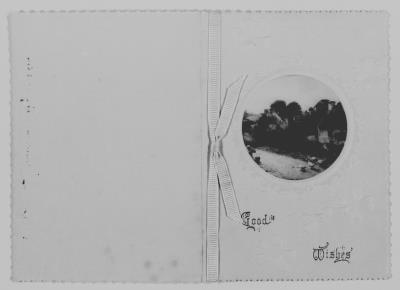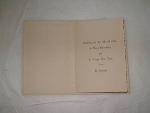 This understated yet sweet card was sent by Ellen Nussey to Charlotte Brontë during a festive season of date unknown. Inside, in typically formal manner, Ellen has written to her best friend: "Wishing you the old wish, A Merry Christmas, and, A Happy New Year, from E. Nussey."
Christmas cards were still in their infancy at this period, and this is the only extant Christmas card we know of sent to, or by, a Brontë. Later in the Victorian period, as we shall see, these cards took on a rather more colourful, not to say bizarre, hue.
I also want to mention a couple of great books that may be of interest to you. The first is The Brontës' Christmas compiled by Maria Hubert, which was bought for me by the wonderful Emma Langan who has done so much to brighten my year. It's too late for you to buy this for this particular Christmas of course, but bear it in mind for next year. It contains festive writing by Anne, Charlotte, Emily and Branwell, as well as Christmas writing by some of their contemporaries including Thackeray and Southey (we won't mention his letter, after all it is the season of good will). It's beautifully put together and illustrated and it even contains this recipe for spice cake that we can easily imagine the Brontës enjoying: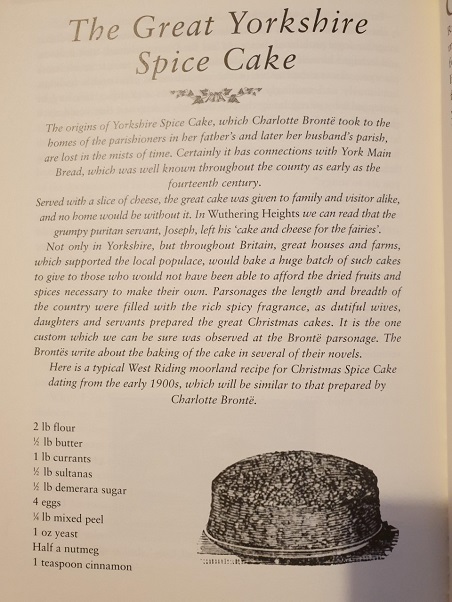 We all love quizzes, and we all love the Brontës, so how about combining the two? Well now you can, thanks to A Brontë Quiz Book by John Hennessy. John is a longstanding Brontë enthusiast and expert, and the author of Emily Jane Brontë And Her Music. His quiz book contains 400 Brontë related questions, along with picture questions, and you can play them by yourself or with friends and family in your bubble. It's a great, fun way to pass time and, even better, all proceeds go to the Brontë Society Covid Appeal which ensures that the Brontë Parsonage Museum keeps its head above water in these challenging times. The book is, or soon will be, available to purchase online via the Brontë Parsonage shop or in the shop itself once it re-opens.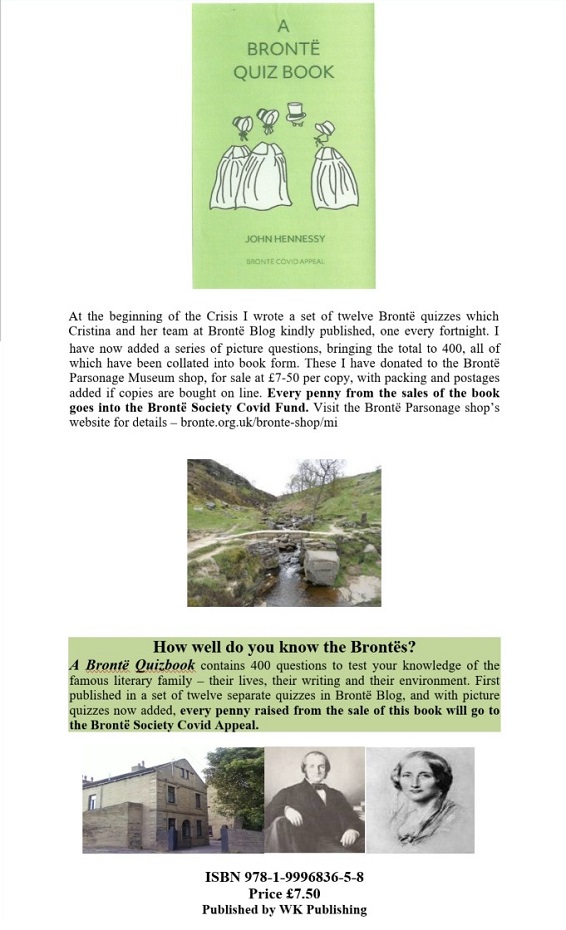 Right, it's time to look at some 19th century Christmas cards which truly capture the festive spirit, many of which I first saw on the wonderful Twitter account of @HorribleSanity. Please don't let the clowns scare you!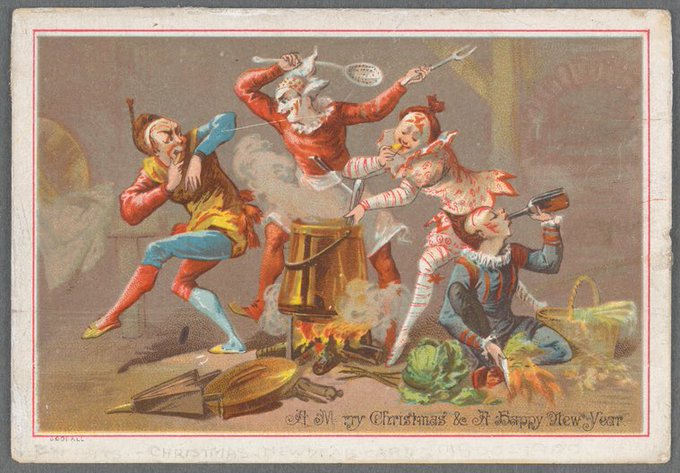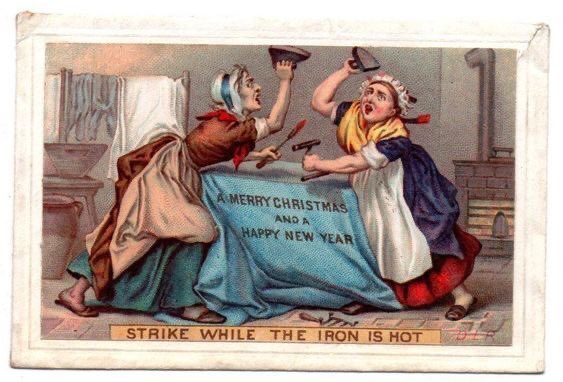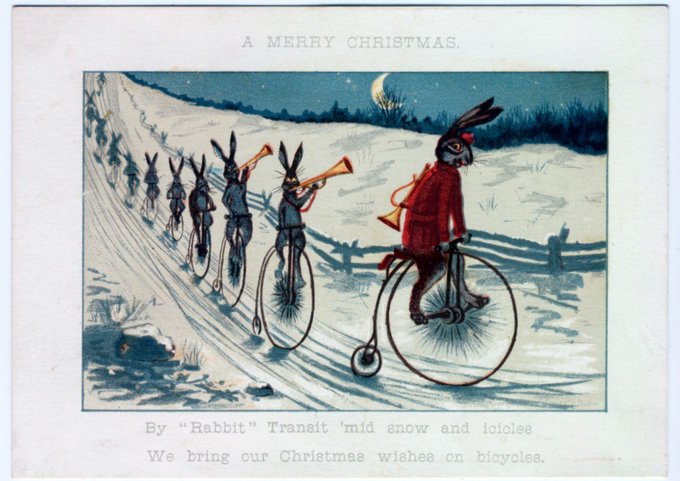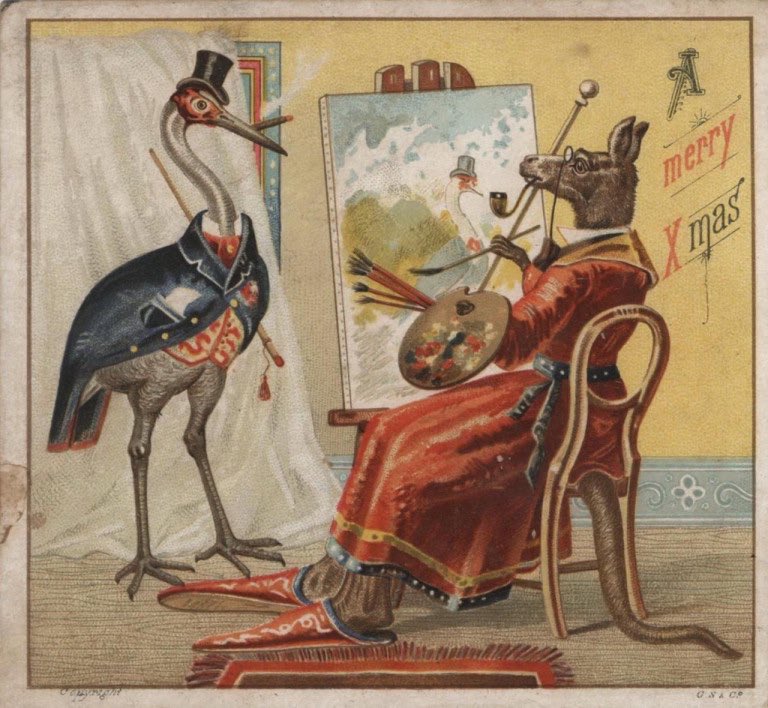 Thank you for taking time out of your busy schedule to share part of your Christmas day with me, and for all your support throughout the year. As it's only two days away I will be taking a break from my usual Sunday post this week, but I hope you can join me next week (and next year) for a new Brontë blog post. Whatever you are doing today, and whoever you share it with, I hope you have a Happy Christmas and a day full of good food and good books. I will leave you now, as always on this day, with Anne Brontë's poem, 'Music On Christmas Morning':
"Music I love – but never strain
Could kindle raptures so divine,
So grief assuage, so conquer pain,
And rouse this pensive heart of mine –
As that we hear on Christmas morn,
Upon the wintry breezes born.
Though Darkness still her empire keep,
And hours must pass, ere morning break;
From troubled dreams, or slumbers deep,
That music kindly bids us wake:
It calls us, with an angel's voice,
To wake, and worship, and rejoice;
To greet with joy the glorious morn,
Which angels welcomed long ago,
When our redeeming Lord was born,
To bring the light of Heaven below;
The Powers of Darkness to dispel,
And rescue Earth from Death and Hell.
While listening to that sacred strain,
My raptured spirit soars on high;
I seem to hear those songs again
Resounding through the open sky,
That kindled such divine delight,
In those who watched their flocks by night.
With them – I celebrate His birth –
Glory to God, in highest Heaven,
Good will to men, and peace on Earth,
To us a saviour-king is given;
Our God is come to claim His own,
And Satan's power is overthrown!
A sinless God, for sinful men,
Descends to suffer and to bleed;
Hell must renounce its empire then;
The price is paid, the world is freed.
And Satan's self must now confess,
That Christ has earned a Right to bless:
Now holy Peace may smile from heaven,
And heavenly Truth from earth shall spring:
The captive's galling bonds are riven,
For our Redeemer is our king;
And He that gave his blood for men
Will lead us home to God again."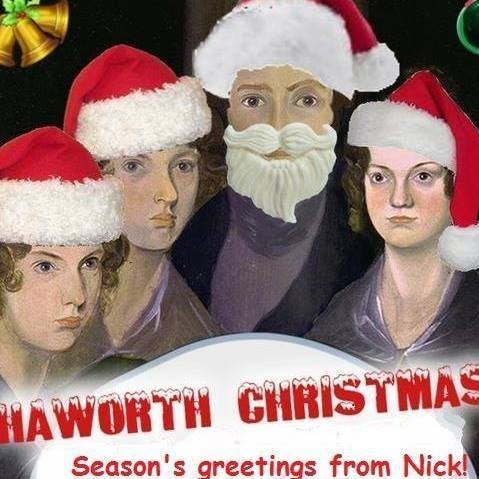 Related posts: